You should follow the right pandemic safety practices to minimize the risk of pregnancy complications
Pregnancy is a hectic enough time for most women. With each passing month, new questions and concerns can arise. However, the pandemic has exacerbated worries regarding the coronavirus's effect on moms-to-be, unborn babies, and infants.
Here's the good news: Research culled by Harvard Medical School suggests pregnancy doesn't correlate with increased susceptibility of acquiring Covid. Nevertheless, pregnant women still need to be careful because they could still be vulnerable if they test positive. As birth injury lawyer Bob Goldwater points out, getting coronavirus while pregnant is associated with the development of severe symptoms. Such symptoms can include anything from mechanical ventilation to long-term hospitalization.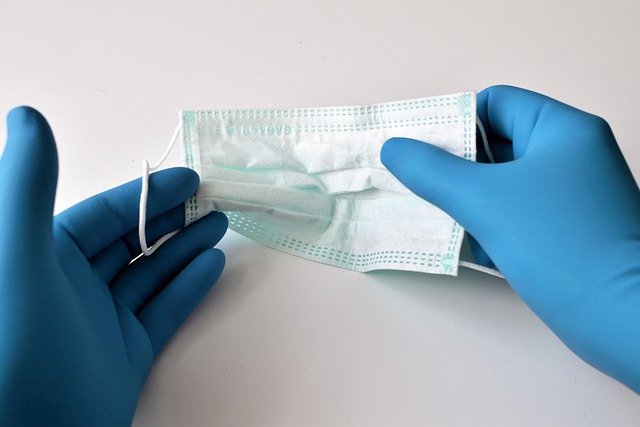 Consequently, women who are pregnant during the pandemic need to exercise extra caution during and after their pregnancies. Below are several ways for them to live healthier lives while remaining vigilant about keeping their babies safer.
1. Mask up, even when it's not mandatory.
Many states have dropped their masking mandates. Some argue this isn't the best solution, while others say it's beyond time to return to normal. Political debates aside, masks remain one of the most trusted (and inexpensive) ways to slow Covid spread. Consequently, pregnant women should continue to wear masks whenever they're in public.
2. Talk to a trusted OBGYN about getting the Covid vaccine.
Pregnant moms often think about vaccinations for their children. Right now, they need to consider whether or not to get the Covid vaccine themselves. The CDC admits that data regarding vaccination among pregnant women is slight. Still, every pregnant woman should have a discussion with a healthcare provider about the pros and cons of vaccination.
3. Work from home, if possible.
The Covid crisis has made telecommuting an option for people in a wider variety of industries than before. Women who are pregnant may want to ask their supervisors for the ability to work from home, if applicable. Being able to contribute without being in an office setting removes quite a bit of potential exposure to infected colleagues.
4. Stick with six feet apart.
The CDC recently lowered its safety guidelines to say that a three-foot distance between students could work in schools. Many people have used this announcement to suggest that three feet be used elsewhere instead of six feet. Pregnant women should rely on the six-foot rule until otherwise advised. That way, they can hedge their bets.
5. Adopt a "shop online first" mentality.
Shopping can be an exciting activity for a mom-to-be, especially when buying baby and nursery items. Yet visiting retailers puts pregnant women in contact with crowds, which may not be the safest decision. When feasible, pregnant moms should try finding items online. Many websites offer images, videos, and 360-degree views to help consumers feel comfortable making purchases sight-unseen. These perks make online buying seem more personalized and certainly less taxing than walking around a store filled with strangers.
6. Get outdoor exercise.
Women who were fit before becoming pregnant are typically urged to continue their fitness regimens. Going to a gym or health club might not be the wisest option while Covid numbers remain in flux, though. In lieu of giving up working out altogether, pregnant women may want to move their exercise outside. Not only will they stay healthy, but they'll breathe fresh air and get the vitamin D benefits of sunshine.
7. Wash those hands.
An effective, practical way to keep Covid or the seasonal flu at bay is via handwashing. Pregnant women should meticulously keep their hands clean. After being in contact with any potentially contaminated surfaces, they should wash off with soap and hot water. When sudsy water isn't available, a dollop of hand sanitizer can do the trick just as well.
8. Load up on fruits and vegetables.
Eating nutritious foods makes sense for any pregnant woman. While following a healthy diet doesn't seem to affect Covid rates, it can keep extra weight down. And a woman who was severely overweight before pregnancy can safely shed pounds under the direction of a doctor. Since being obese goes hand-in-hand with more serious Covid outcomes, trimming up while eating right could be wise. Again, obese pregnant women should talk with their physicians before actively trying to lose weight. However, they can feel good about changing their meals to eat more thoughtfully.
9. Keep all prenatal appointments.
It's understandable for a pregnant woman to feel trepidation about going into a doctor's office during a pandemic. Yet prenatal appointments are essential to avoid preventable problems. In some cases, telemedicine may be advisable or available, particularly in areas experiencing coronavirus outbreaks. But under most circumstances, pregnant women should continue to get in-person care, including diagnostic tests if needed.
10. Take a Covid test if warning signs appear.
During the earliest months of the pandemic, finding a place to get a Covid test was difficult. Today, testing is more widely available and may be as close as the nearest grocery or pharmacy. As a result, pregnant women have no reason not to get tested if they present symptoms linked with Covid. These can include fever, cough, exhaustion, chills, aches, nausea, and sore throat. It should be noted that some of these signs dovetail with experiences related to pregnancy, such as morning sickness. Nonetheless, it's better for a woman who's pregnant to get tested and know for sure if she has Covid.
There's quite a bit for expectant moms to think about during the nine months leading up to their baby's birth. And now, Covid's been thrown into the mix. No matter: Pregnant women can still have healthy, happy pregnancies and births even with a global pandemic. They simply need to take extra precautions to shelter them and their unborn (and newborn) babies.