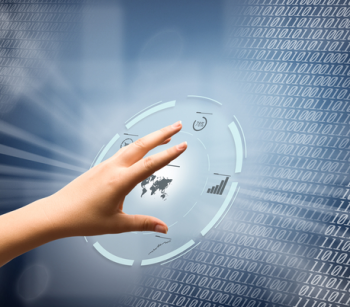 Officials at Newton-Wellesley Hospital are turning their general care beds into mobile sensors capable or gathering biometric data and alerting staff to potential falls and other health emergencies.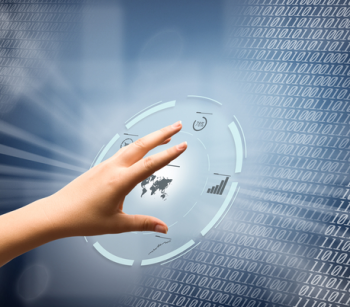 Officials at Newton-Wellesley Hospital are turning their general care beds into mobile sensors capable or gathering biometric data and alerting staff to potential falls and other health emergencies.
The Newton, Mass.-based hospital is one of the the first in the nation to fully deploy the EarlySense System, which uses a contact-free sensor placed under the mattress to measure heart rate, respiration rate and patient movement. The data is sent wirelessly to nursing stations and mobile devices, enabling clinicians to determine more quickly if patients are in distress.
"This gives caregivers a tool that is constantly monitoring the patient in bed," said Tim O'Malley, president of EarlySense, which launched in 2004 and has offices in Ramat Gan, Israel, and Waltham, Mass. "When you have sensors that attach to the patient, leads can fall off or need to be replaced or moved" whenever the patient moves. "With this there are no leads, wires or cuffs."
O'Malley said the sensor, which is about the size of a pad of legal paper, detects vibration through the mattress, and sophisticated algorithms convert that data into heartbeats, respiration and body movement. If there's any change in those patterns, he said, caregivers are immediately alerted.
"The ability to find patients early in deterioration has enormous potential to improve patient safety," said David Bates, director of Harvard Medical School's Center for Patient Safety Research and Practice, which conducted clinical trials on the technology, in a press release. "One of the reasons that EarlySense has been so successful is that not only are the sensors accurate, but they have developed approaches to sift through the alarms so that when one is delivered there is a high chance that there is an important clinical change, and the nurses have learned to take these alerts seriously."
Jessie Munn, Newton-Wellesley's associate chief nurse of medical surgical nursing, said staff were at first skeptical that the "low-profile," contact-free technology could accurately capture heart and respiratory rates. Those concerns have been eased, she said.
EarlySense "has fostered a proactive and data-rich discussion of the patient's plan of care as it relates not only to trends in vital signs but also regarding the degree of risk in pressure ulcer development and potential falls from the bed," she said.
Munn said the sensor system has helped improve care for several patients. In one case, she said, the sensor detected a low respiratory rate in a patient suffering from a schizoaffective disorder and cancer who was experiencing uncontrollable pain and needed narcotic analgesia. The breathing difficulties were linked to a Fentanyl patch, she said, and the patient's condition improved after the patch was removed.
The EarlySense platform isn't perfect. Munn said the system is so new that it doesn't yet integrate with the hospital's mobile phone-based nurse-patient care communication platform, forcing clinicians to carry multiple alert devices. She said hospital officials will eventually need to "reconsider the potential duplication of monitoring efforts from various modalities and the necessity for individualizing monitoring parameters for all modalities."
O'Malley said the EarlySense platform is currently targeted at non-acute environments in the hospital. By alerting caregivers to emerging problems and reducing the time it takes a nurse or doctor to respond, he said, the technology helps to reduce the number of patients transferred from general care to an ICU, as well as reducing the average patient length-of-stay in a hospital.
He said the technology has been in development for roughly six years, with the sensors being tested on more than 60,000 patients, and anticipates expanding the platform as the company refines the sensors.
O'Malley also expects the sensor technology to find favor in the home monitoring market, particularly as healthcare providers look for new ways to keep track of patients recently discharged and those with chronic conditions. The concept of placing a sensor underneath one's mattress – as opposed to hooking someone up to a myriad of patches, nodes and wires – would be a non-invasive way to gather data.
The technology "certainly has a place in the home health environment," he said.
image: sensors/shutterstock