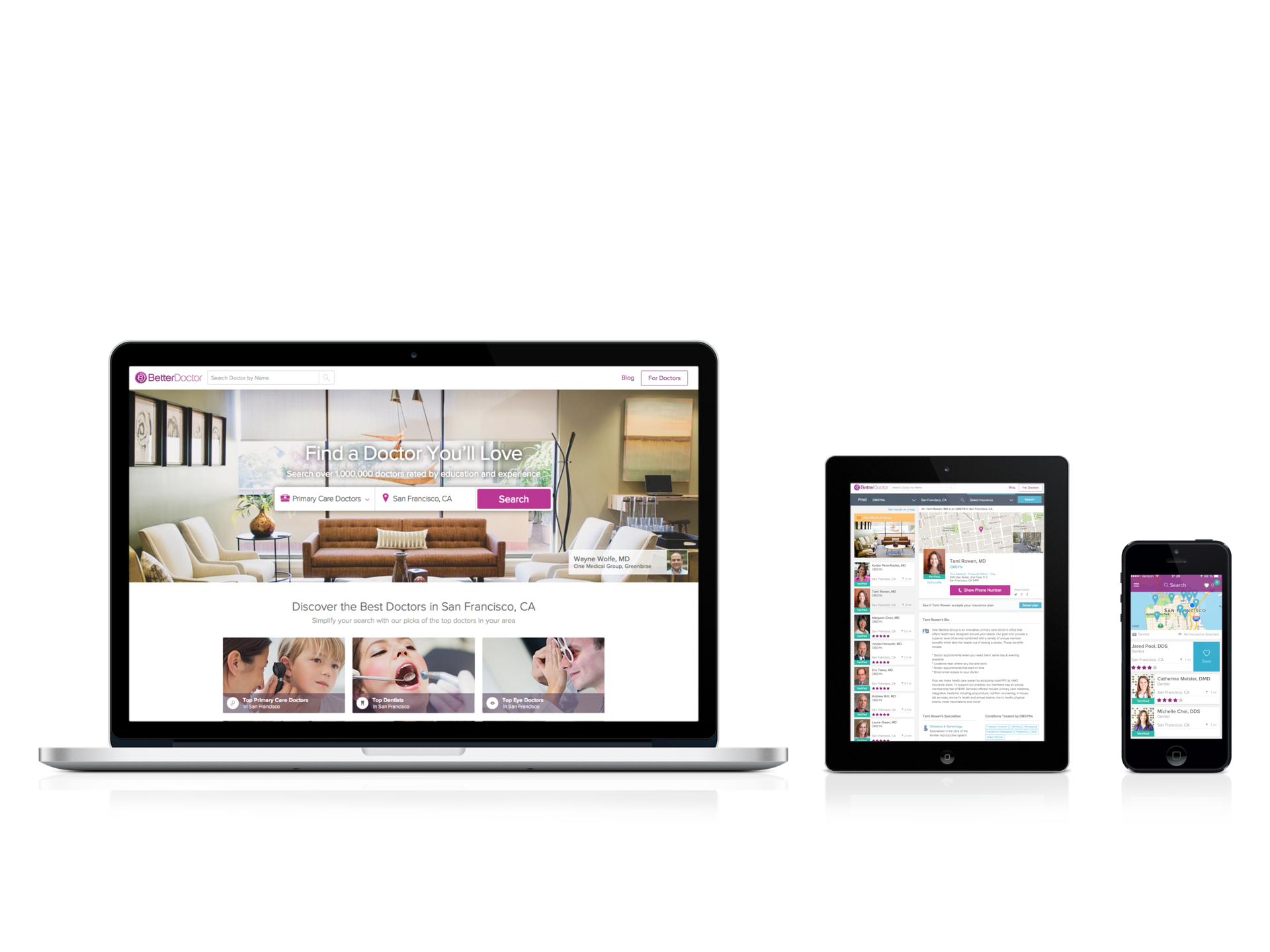 Will a New Market for Better Doctors Arise in 2015?
Disruption in any space usually begins with a smaller shift from a first mover that becomes a catalyst for competition and significant, long-term change. Often, resulting in entirely new markets.
Disruption in any space usually begins with a smaller shift from a first mover that becomes a catalyst for competition and significant, long-term change. Often, resulting in entirely new markets. "Compiling data in new ways after throwing everything at the wall, finding key experiences that are important and then moving the information online, is our first move," says Ari Tulla, co-founder and CEO of BetterDoctor. And he believes a new market is on the horizon.
But the idea didn't come to Ari overnight. After leaving Finland for the US with his wife, the two of them lost days, weeks and months of their lives trying to find the right doctors for a complex medical issue she faced. After wasting time calling offices, trying to find information in books and asking for references, he decided there must be a better way. So he reached out to his former colleague from Nokia , Tapio Tolvanen, determined to combine their coding, programming and gaming skills to create algorithms that made the process easier for everyone else in the US. Tapio says, "We spent three and a half years aggregating as much data as we could until we had the most comprehensive dataset on doctors out there."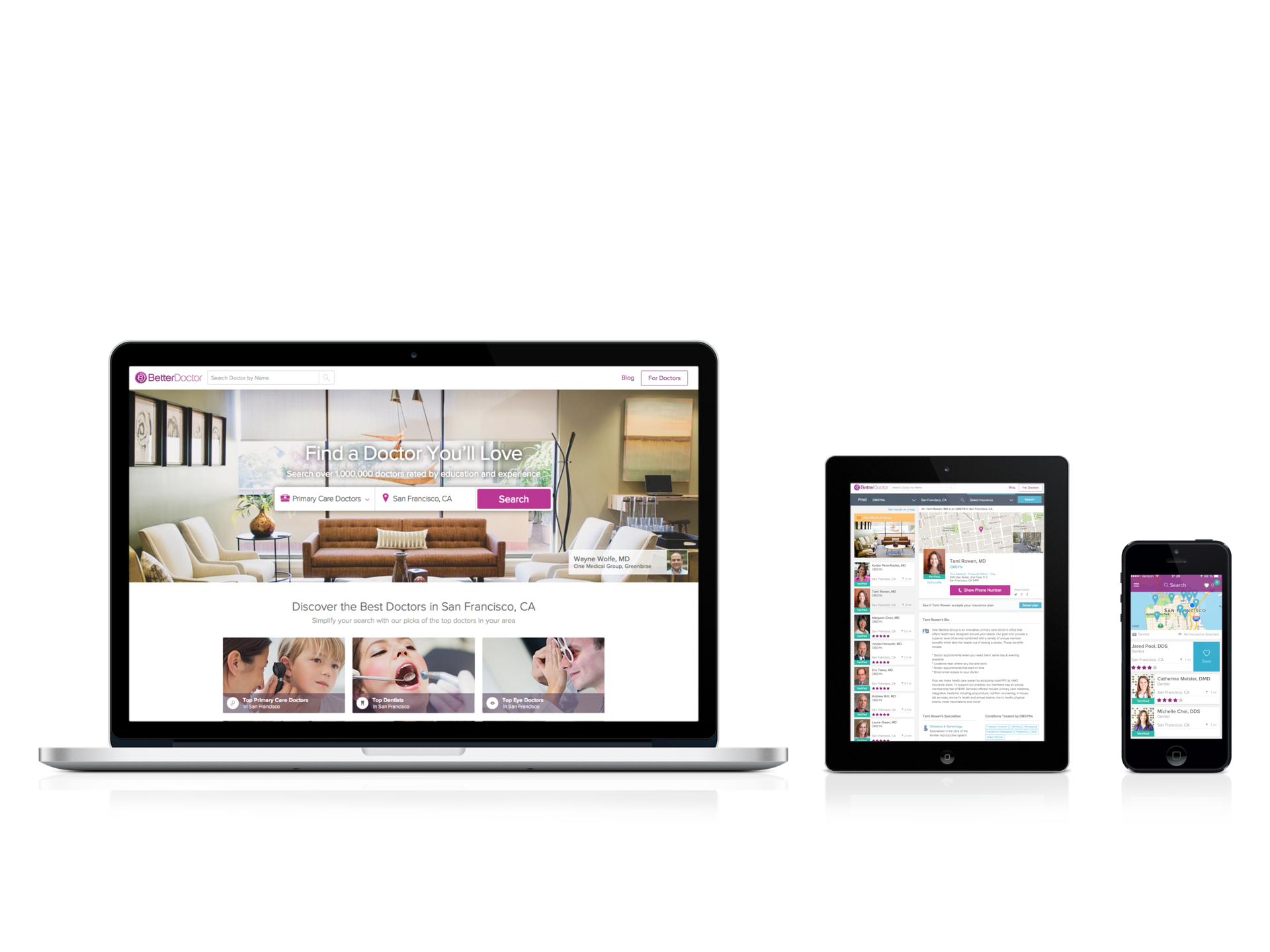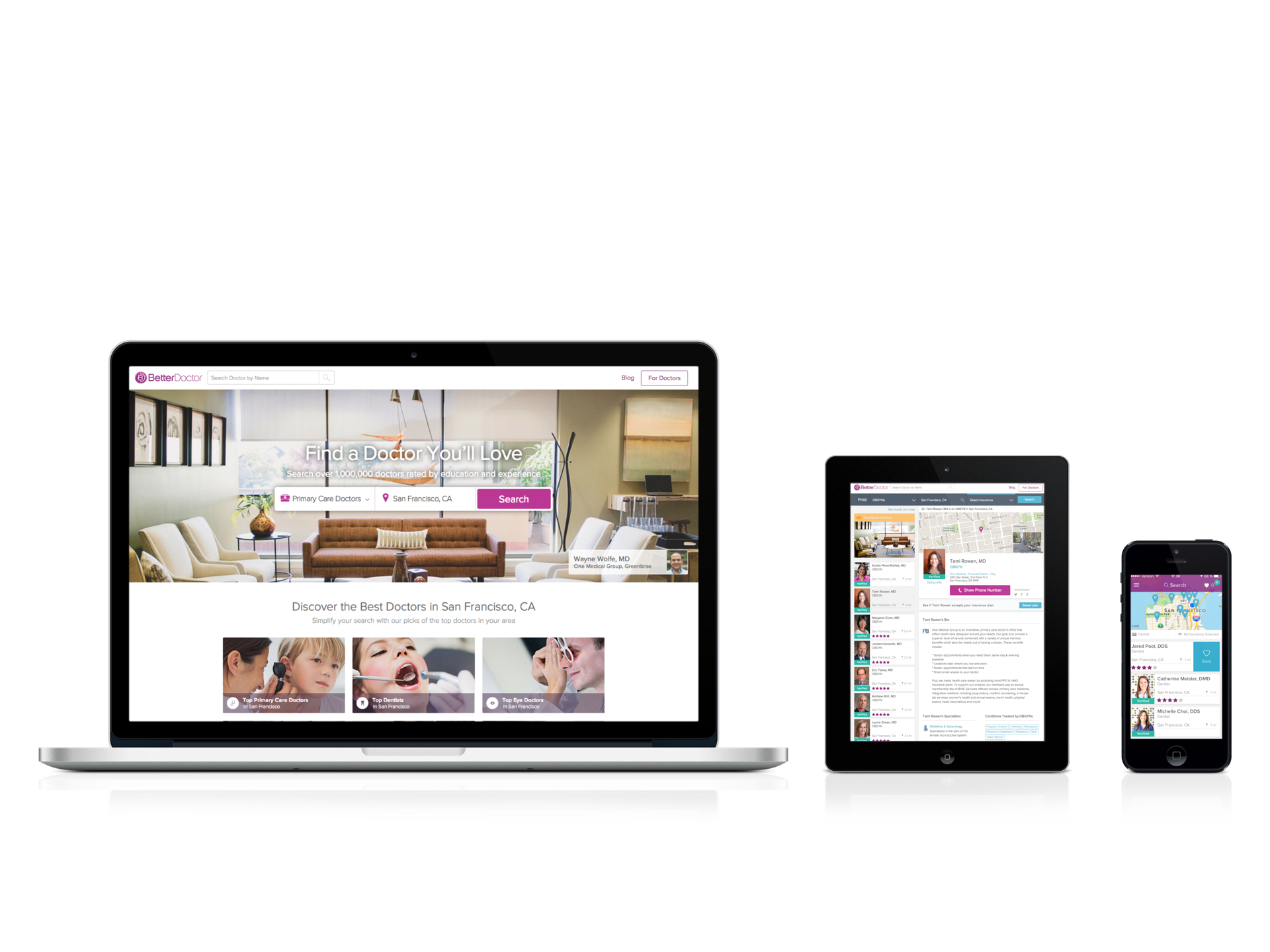 Is Health The Last Sector To Move Online?
There are more than 700,000 doctors tracked by Medicare data, which is now publicly available. By correctly applying algorithms, not only can patient preferences and needs be mapped to correlating physicians, but referral patterns by physicians and payment trends (within and between sectors) can be determined to the procedure level. By moving this data online in ways that patients can access and understand could change the game for finding a doctor.
With the release of Centers for Medicare and Medicaid Services (CMS) data in the last few years – although not updated very often – coders can determine provider identifiers, the most common 250 procedures and location of services. Further, by harnessing, cleaning and repurposing this data in ways that are usable by individuals, finding the perfect health provider could be as easy as opening an app on your phone and answering questions about yourself and your preferences.
Physician referral pattern data may also render consulting firm referral software like that included in Crimson useless. Hospitals, like individuals, could easily see which doctors tend to refer to which doctors for which procedures, and no longer need outside software. Doctors could also grow their personal businesses by using the data. Poor communication in the past had made it difficult for any doctor to know exactly what their peers and competitors were charging and whom they were referring to, as well as seeing patients that were not a good fit for their practice.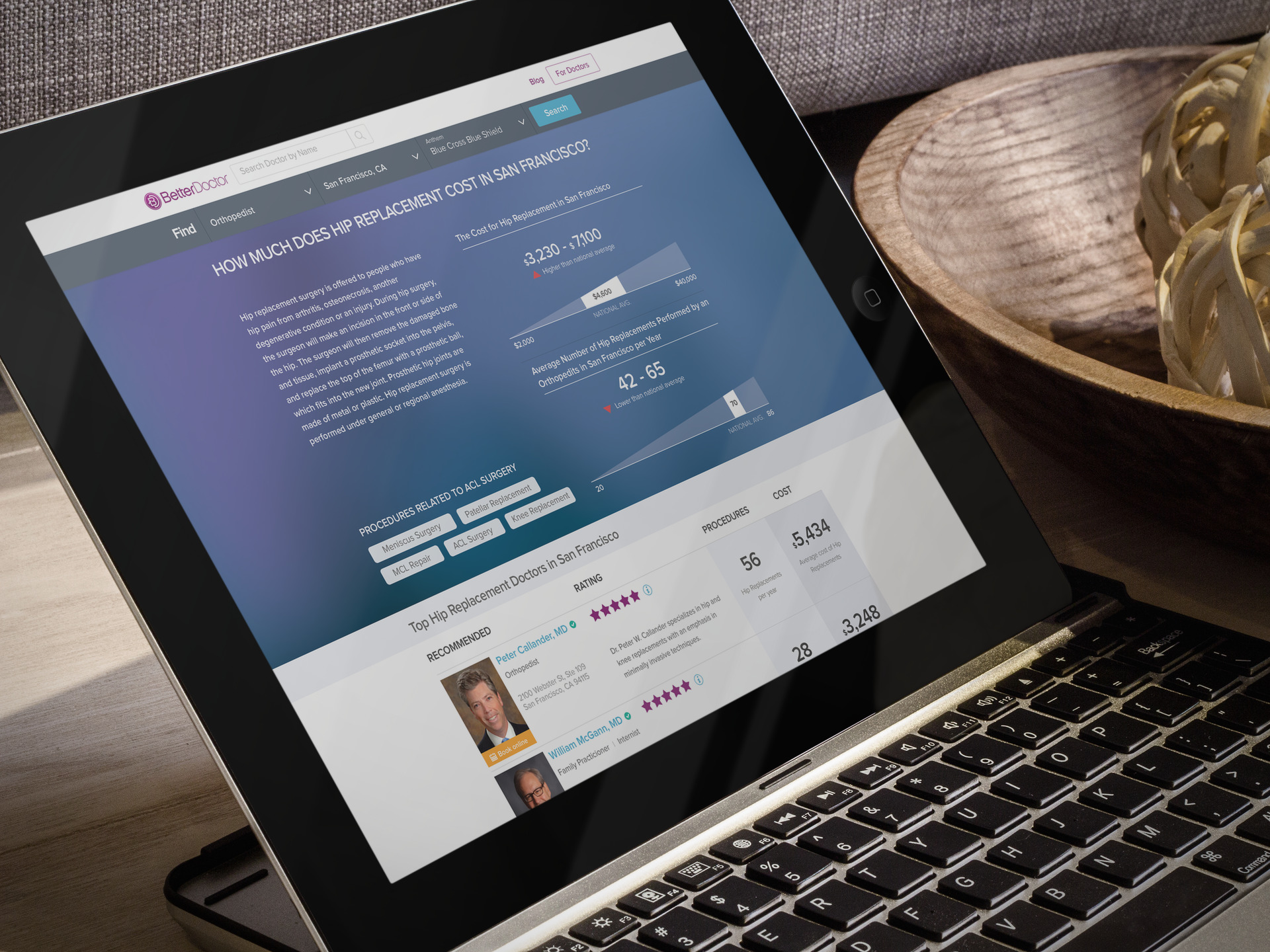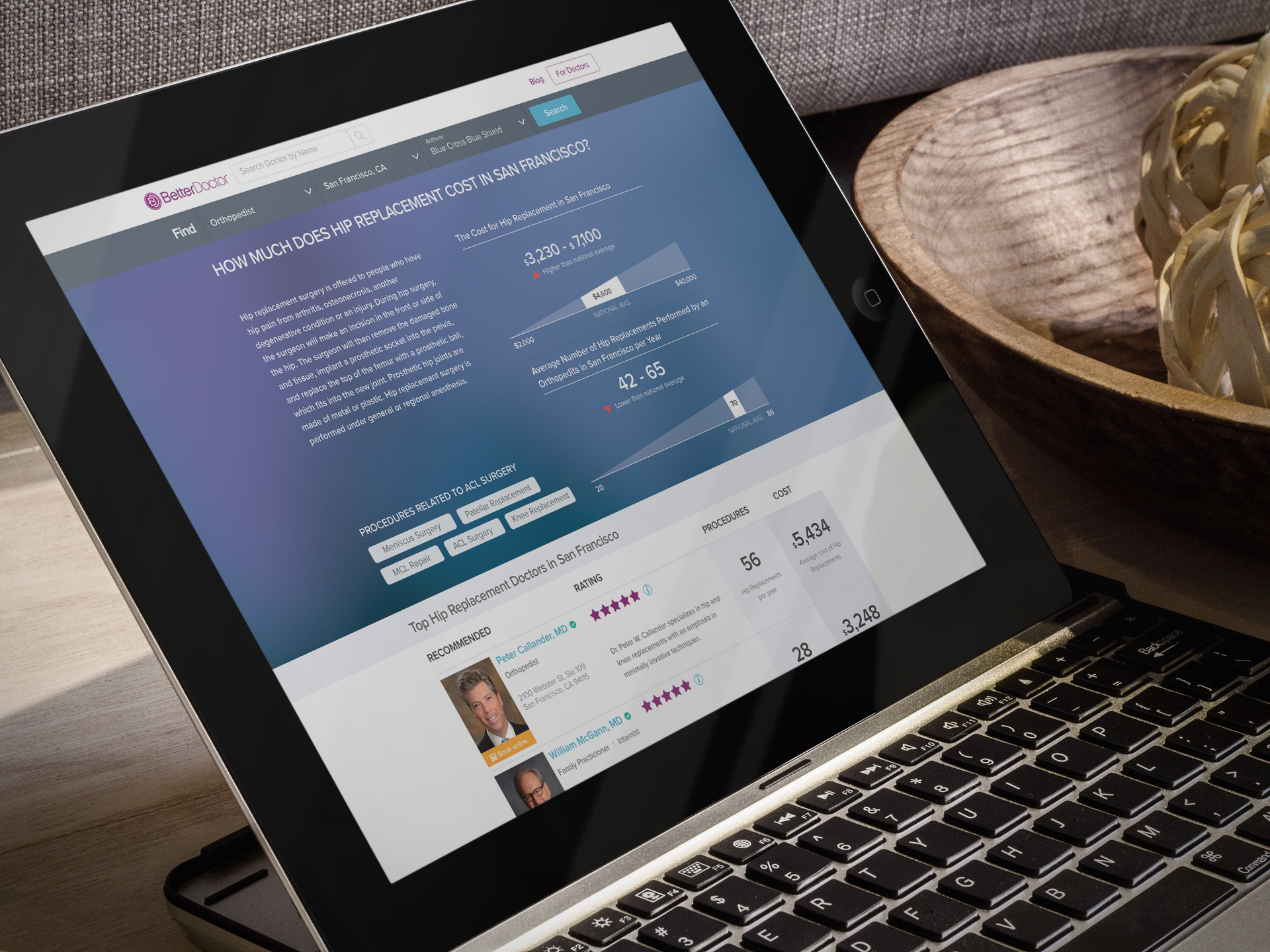 Ranking Your Physician Choices
Most "quality" scores currently involve a less-than-detailed star rating system based mainly on patient reviews, which tend to reflect bedside manner rather than more concrete qualifications. But BetterDoctor's algorithm is more complex and data-driven, and will soon include more personalized filters to language, gender and other patient preferences. Knowing that American's do not want second-best service, Ari and Tapio challenge their team to dig deeper in the data and learn more about the behaviors of the people who would be seeking care.
Current input to the algorithms include, but are not limited to, doctor location, education, medical malpractice history, procedures offered, number of procedures completed, peer reviews and patient reviews. Reviews of doctors are left like they are on Uber, Open Table or AirB&B; following the event and administered by the patient and the provider. This system is certain to make doctors happier than the irrelevant process that occurs now on Yelp YELP -0.24% or other search engines.
Additionally, the company is soon launching content around price transparency. In their average cost predictions, the amount that a physician charges CMS for a particular procedure will be used instead of the actual payment that is received when the negotiation is complete. The purpose of doing this is to ensure that private pay and uninsured individuals will know what to expect on a bill from a precise doctor, helping them make more informed decisions in advance of receiving care.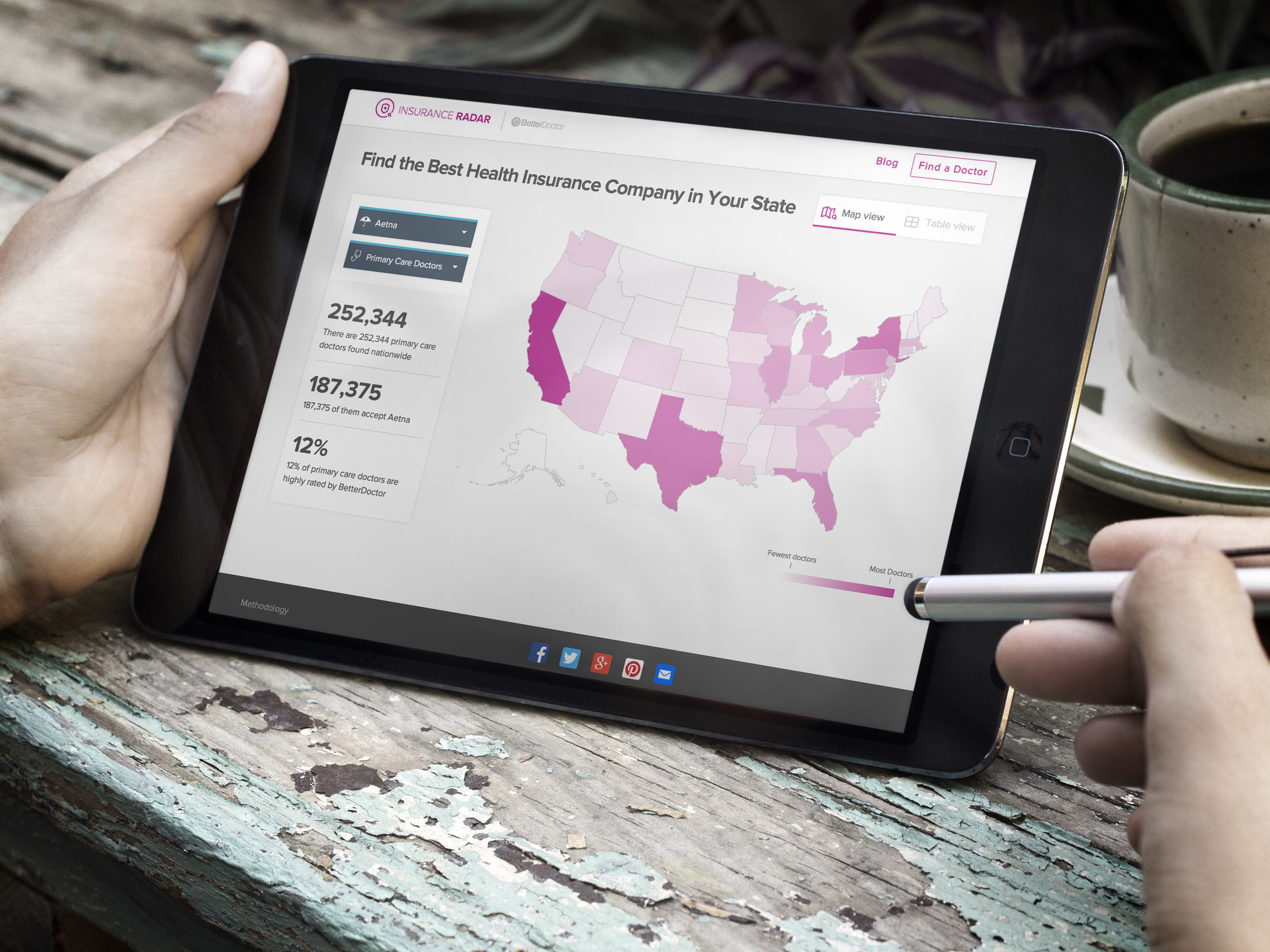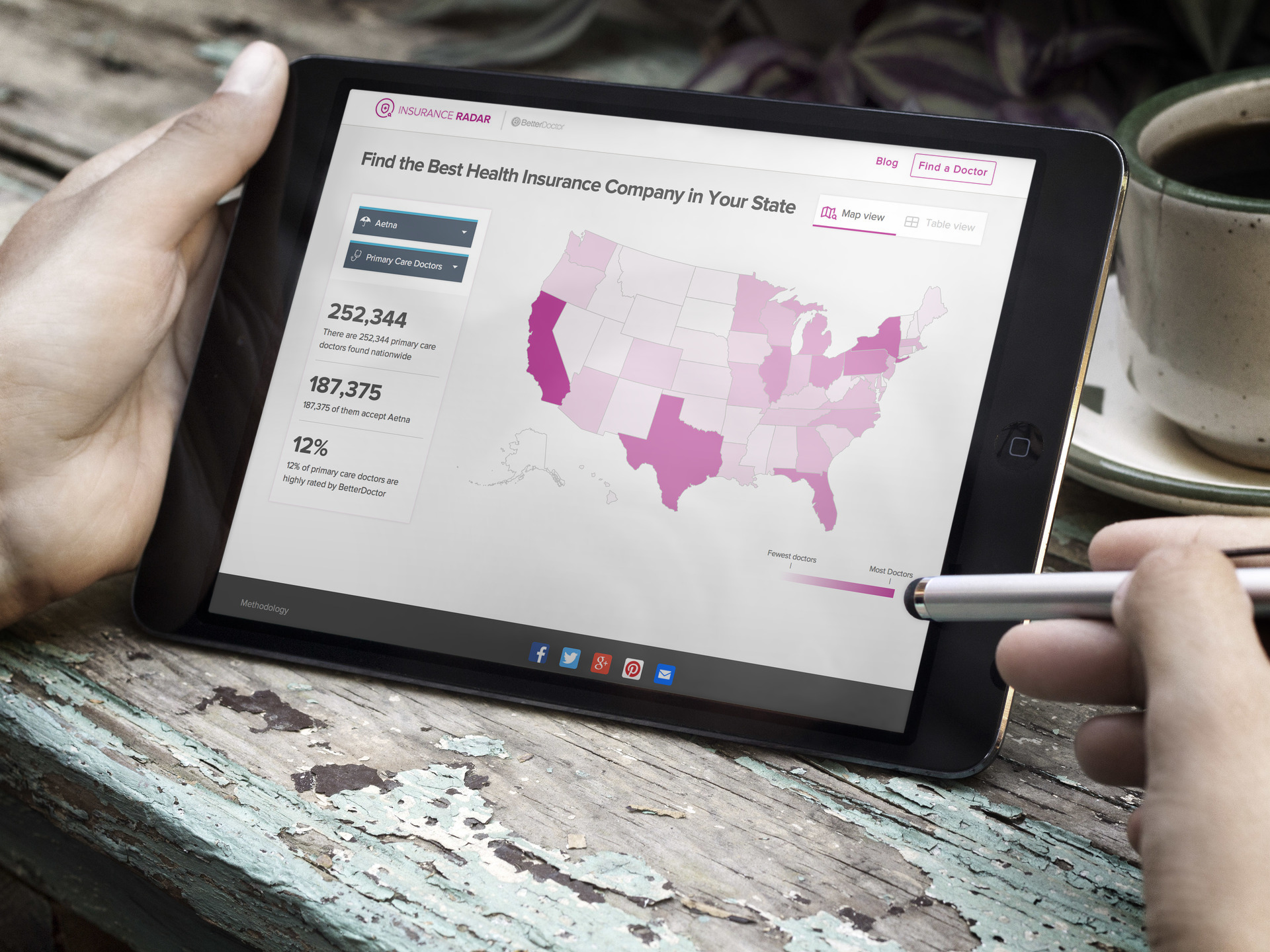 One thing is for certain, as BetterDoctor moves this granular, sortable, physician and procedure-level data to the masses with an easy to use app, it will not be long before competitors come out of the woodworks and we see a next generation use of the data. When Groupon GRPN -0.47% first moved coupons online, it was only a matter of months before companies competing for online customers created an entirely new market.
Best of all, after 15 years of navigating a complex medical issue and eight years of trying to have a child, Ari Tulla and his wife found the doctors they needed, and welcomed their first child in December of 2014.