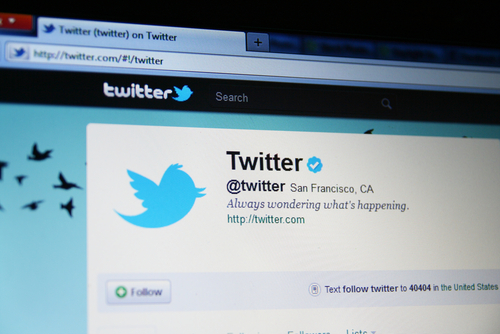 On March 20th, hcsmca-ers shared their experiences with other hashtag communities and talked about why they like them. First-time moderator, @NatriceR started the discussion with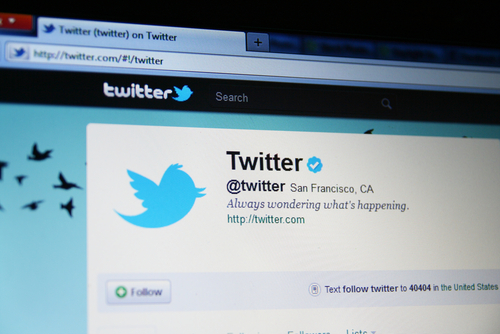 On March 20th, hcsmca-ers shared their experiences with other hashtag communities and talked about why they like them. First-time moderator, @NatriceR started the discussion with
T1: Do you participate in other tweet chats or hashtag communities? Which ones and what do you like about them?
Participants were happy to talk about their favourite tweet chats and hashtags. I've compiled the ones discussed during our hour together, but there are many more. @nursefriendly suggested consulting healthcare hashtags and chat schedule for a more complete listing maintained by @symplur.
Chats
#chealthChat –> Connected Health Care Chat

#chsocm –> Church Social Media

#cmgrChat → Community Manager Chat

#DSMA –> Diabetes Social Media

DWDChat→ Death With Dignity

#EOLChat –> End of Life Chat

#hchlitss –> Health Communication, Health Literacy, & Social Science

#HCLDR –> Health Care Leadership Chat

#hcsmanz –> Healthcare & Social Media in Australia & New Zealand

#HPM –> Hospice & Palliative Medicine

#meded –> Medical Education

#pwsChat –> People Who Stutter

#QualityChat –> Quality Care Chat

#RBChat –> Relationship Building Chat

#rnChat → Registered Nurses Chat

#socmedchap –> Healthcare Chaplains Chat
Hashtags
#chaplains

#diabetics

#hospice

#oncology

#patientexperience

#patientvoice

#respiratory
There are numerous benefits to gain from taking part in tweet chats. Sure they are all different, but they have a common point: thanks to them you will meet interesting people and learn a lot of new things. Let's see in details what hcsmca-ers like about their favourites.
We saw that for health care professionals it can be a good way to get feedback, to give back to the community and to learn from patients. We can express opinions, network, get good examples, learn from the others and find support. It is also possible to express our respective points of views and ask all kinds of questions, that we don't always have the opportunity to do in real life.
T1 Participating in #healthcare #tweetchats lets me float ideas, give opinions, network with laypersons & other #HCPs #hcsmca

— Andrew Lopez, RN (@nursefriendly) March 20, 2013
T1 In addition to being interested content, I like to see how other chats are moderated & how community emerges.#hcsmca

— MeredithGould (@MeredithGould) March 20, 2013
Regarding regular tweet chats, hcsmca-ers appreciate knowing the topics in advance, seeing the emergence of communities with all their positive aspects: kindness, politeness and collaboration. The diversity of the participants in the health care related chats is also very well appreciated – you can talk with patients, caregivers and professionals of all stripes which is enriching. Health providers may find it helpful to direct patients to the credible online communities that include trusted patient and providers.
#hcsmca regular tweetchats: acknowledgement (RT/MT) welcoming, connectiing, open, collaborative, encouraging

— kathy kastner (@KathyKastner) March 20, 2013
And passion 4 HC RT @practicalwisdom: T1: Common factor is solid chats are the Diversity. Physicians, Patients, Scientist, Etc. #hcsmca

— Colin Hung (@Colin_Hung) March 20, 2013
Increasingly the value of tweet chats is being recognized and some are cited in professional reviews.
Is there a down side? Time can be an issue, notably live tweets during events can be hard to follow due to the huge amount of messages. Also, with so many good discussions, it is quite difficult to find time to follow them all.
Would love to join more chats, but time management for sm can be tricky #hcsmca

— SE Caregiving (@SECaregiving) March 20, 2013
The jargon used on tweet chats can also be a barrier, all the acronyms and medical terms can slow understanding. But once again, you can just ask if you don't understand and someone will kindly explain.
Hcsmca-ers also shared their best tools. As mentioned earlier, Symplur is a favourite. Google Hangouts and Storify were also mentioned.
@cmaer Symplur will be here for the long run 🙂 #hcsmca

— Audun Utengen (@audvin) March 20, 2013
We discovered the Twitter journal clubs.
Designated chair for twitter journal club meeting- tweets a link to an interesting article- everyone invited to tweets their view #hcsmca

— Sunny Chan (@waisunchan) March 20, 2013
Twitter journal club- after say 20 mins, then discuss next article link and so on. Use assigned hashtag to follow and get involved #hcsmca

— Sunny Chan (@waisunchan) March 20, 2013
After exchanging about what hcsmca-ers like about their communities, let's see how to bring more health care professionals to them.
T2: Share your best resources & ideas for introducing staff & physicians to HCSM? What worked in your experience?
We learned that showing health care professionals the positive aspects of Twitter's communities, what they can learn from them and how valuable it can be is a good way to convince them. For example, that they can learn more from their patients or share with their peers. It can start with tweeting during an event.
RT @elinsilveous: T2.Encouraging conference attendees to tweet is an effective way to get MDs more involved (and visible)on Twitter. #hcsmca

— Natrice Rese (@NatriceR) March 20, 2013
@hcsmca Found that joining twitter to the staff meeting big picture question continued the conversation and encouraged use #hcsmca

— Katy Hanlon (@khanlon) March 20, 2013
It is also a good idea to use a mentor, to get concrete examples or to use learning sessions so they can realize social media's possibilities and which tool(s) is best for them to start with.
@kghconnect T2: find out why the physician or staffer might benefit from sm first. eg disseminate research, patient ed, peer sharing #hcsmca

— Colleen Young (@colleen_young) March 20, 2013
"Physicians would want to see examples of the value that SM can bring to health care." Not want … absolutely must see ROI #hcsmca

— Pat Rich (@cmaer) March 20, 2013
However, it can be still difficult to convince them because they don't see the direct benefits of this engagement and the benefits are not necessarily tangible.
Read the full transcript.
Do you have a concrete example of a physician introduction to HCSM to share?
image:HCSM/shutterstock