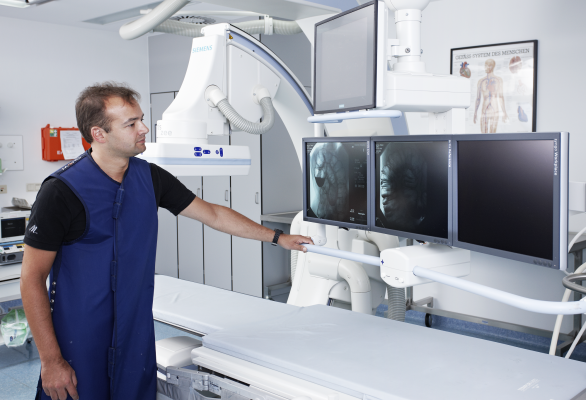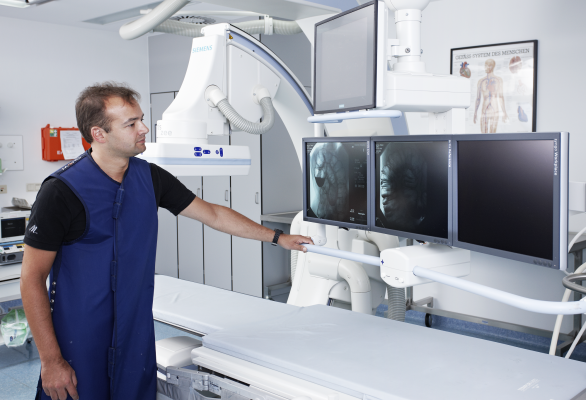 If you are wondering how to manage the performance and maintenance of various medical scanners, biomedical engineer Tobias Schröer from St. Johannes Hospital in Dortmund, Germany, can offer helpful insights. His greatest challenge at the moment is to network 35 different scanners into a common imaging repository. It's a huge task that will offer a huge reward: Users will be able to store and view images from and to a variety of devices in a variety of locations, allowing them to work faster, better, and with less pressure.
Saving Time and Work
Two words here bear repeating – 'greatest' and 'challenge' – because building the network and repository come on top of Schröer's day job. His daily work is making sure those same scanners are available and functioning to serve some 75,000 patients a year who are treated at the 570-bed St. Johannes Hospital in Dortmund, Germany. His accountability and workload make any labor-saving device all the more attractive. So it was with open arms that he welcomed the introduction of Siemens' new customer service portal, LifeNet.
24/7 Access
LifeNet allows St. Johannes (and 2,500 other hospitals and clinics to date) manage the performance and maintenance of their Siemens scanners. It is available 24/7, can be accessed at the user's convenience, and it automatically records all data and messages in an electronic 'paper trail'.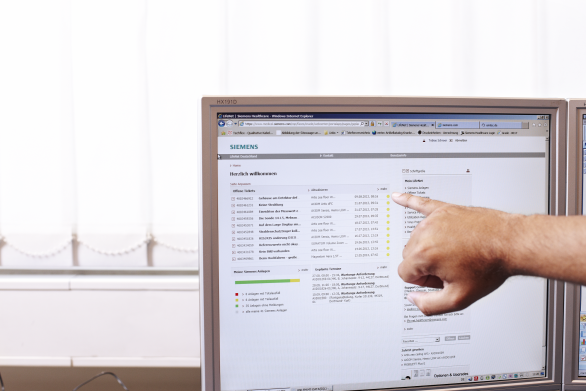 Avoiding the Virus
Particularly appealing to Schröer is LifeNet's reporting on anti-virus status. Computer viruses attacked the hospital's network a few years ago, and removing them took time, effort – and caused headaches. Now, with just few mouse clicks, Schröer can see the anti-virus status of any or all of the hospital's scanners.
A Portal for Organizational Tasks
Moreover, LifeNet improved two other aspects of Schröer's job: responding to failures and scheduling maintenance. These are now done via LifeNet's portal, which includes status reports, calendars, and communications direct to Siemens service staff.
The benefits are similar to those offered by so many online services, namely:
· Instant information – with just a few mouse clicks
· Reduced repetition, better documentation – all correspondence is shared and stored
· No more telephone tags
· Communicating at time of choice, without telephone disturbances
For Schröer the summary is simple: "LifeNet makes my workdays run more smoothly." For someone marking his 17th year of service in such a tough role, this is really saying something.