Dealing with a pulmonary disease can incorporate a few different lung conditions that cause breathing difficulties. Dr. James Murtagh is just one of many who specialize in this area of medicine. While there's no cure for extreme cases, early diagnosis and treatment can make life much easier for patients.
Much has changed in the last 40 years since Dr. James Murtagh entered the field. While most people who get pulmonary disease symptoms are past smokers, identifying warning signs and seeing what's out there helps tremendously when getting care from the right doctor.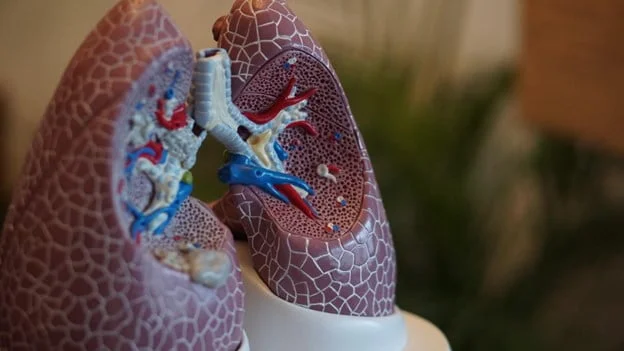 What is Pulmonary Disease?
Pulmonary disease is a medical condition that affects a person's lungs. It can be caused by viruses, bacteria, or other pathogens in a person's air.
Symptoms of pulmonary disease include coughing, wheezing, and difficulty breathing. The severity of the symptoms will depend on what type of pulmonary disease a person has and what stage.
Some forms of pulmonary disease are mild and easily treated with medications. Other types can be severe and may require hospitalization or surgery.
Treatment options for pulmonary disease focus on reducing symptoms and improving the quality of life for patients suffering from this disorder. If a person believes they have pulmonary disease, talking to a doctor can help them immediately find an effective action plan.
If a person is diagnosed with pulmonary disease, there are several things they can do to manage their symptoms and see improvement. Some tips for managing pulmonary disease include getting plenty of rest, eating a healthy diet, and avoiding substances that could irritate the lungs.
A doctor will work with patients to develop the best treatment plan based on their individual needs and symptoms. By following these recommendations, a person can live a happy and healthy life despite having a pulmonary disease.
What Types of Treatments are Available for Pulmonary Disease?
Unfortunately, there's no cure for Chronic Obstructive Pulmonary Disease. Otherwise known as COPD, this is where the issues start to get out of hand. However, treatment options exist that slow the progression of the issues and can control symptoms as much as possible.
A simple treatment in some cases is to stop smoking. People who have COPD and smoke only worsen their symptoms if they continue this habit. It can be very challenging to stop smoking due to nicotine addiction, but if it means handling a severe disease, finding a way that works makes a huge impact.
Inhalers and tablets designed to improve breathing can help out a lot with a pulmonary disease as well. It makes the breathing part of a person's life much more relaxed without putting in the extra effort. Use inhalers and tablets as directed, and symptoms become tolerable.
There are rehabilitation programs explicitly designed for pulmonary disease. Not only do they focus on some exercises, but they provide education so that people can cut as many bad habits as possible to make life easier.
The entire rehabilitation process includes physical exercise, better education on the condition, dietary suggestions, and psychological and emotional support. With a combination of physiotherapists and specialists, this disease can be handled.
Surgery is required if a person is dealing with severe pulmonary disease symptoms. If they cannot be controlled with medicine, one of three operations usually becomes suggested.
No matter which treatment plan you choose, be sure to talk to a professional with specialized training, like Dr. James Murtagh, to ensure you follow the right action plan.
A bullectomy removes a pocket of air from the lungs to make them work better and feel more comfortable breathing. Lung Volume Reduction Surgery removes a damaged part of the lung to allow the healthier parts to take over. Finally, a lung transplant completely removes and replaces a damaged lung with a healthy lung from a donor.
How Dr. James Murtagh Excels in Pulmonary and Critical Care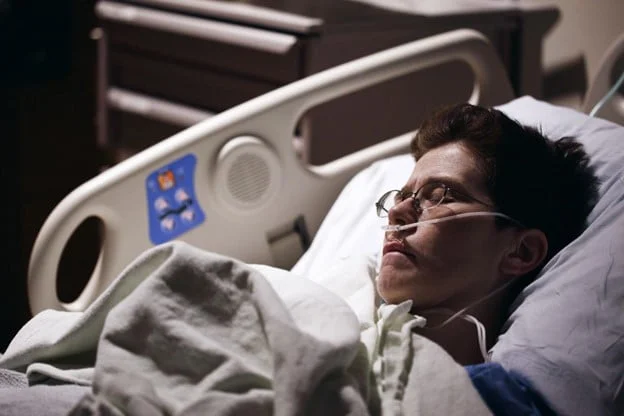 After getting his doctorate from the University of Michigan in 1982, Dr. James Murtagh has worked in pulmonary, critical care, and sleep medicine. He's also worked in emergency rooms to help in some of the most challenging situations.
A key component for Dr. James Murtagh is finding a way to identify symptoms and treat them for patients early on. The sooner a pulmonary issue is identified, the easier it is to slow down any progression.
He's done extensive research in helping progress treatment and the overall outlook for pulmonary disease sufferers. Over several decades, the approach has changed with a more positive outlook for patients overall.
Dr. James Murtagh Now Treating Sleeping Problems As Well
Along with treating pulmonary disease, Dr. James Murtagh has also more recently become involved in treating sleeping problems. The two fields are somewhat related, as breathing issues can be prevalent with sleep issues.
Working as a self-employed medical doctor, he's done a lot to make himself a go-to source for direct help. People, in general, are looking for better ways to improve their sleeping habits.
Whether through changes in day-to-day life, medicine, or even surgery, some help is available for mild and severe cases.
As with any doctor, he's always looking for new ideas and breakthroughs to see successful results. A lot of sleep treatment is a matter of trial and error to see what works for that individual.
Dr. James Murtagh takes great pride in doing his research, publishing his writing, and more in the medical field. Few doctors spend as much of their own free time working on passion projects to further their knowledge in their area of expertise. His work is always there for others to learn from.
Whether it's pulmonary disease issues, sleeping treatment, or critical care, Dr. James Murtagh understands how vital proper care is for an individual.
No person wants to be in a situation without getting the needed help. Working with a trained professional with decades of experience helps out tremendously. When medical professionals are willing to learn about treatments that help patients, it makes lifelong changes for those in need.