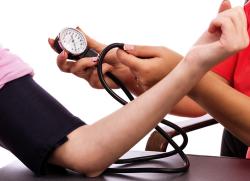 "The reasonable man adapts himself to the world: the unreasonable one persists in trying to adapt the world to himself. Therefore all progress depends on the unreasonable man." ― George Bernard Shaw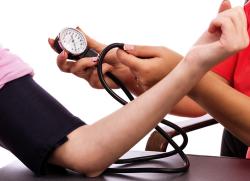 "The reasonable man adapts himself to the world: the unreasonable one persists in trying to adapt the world to himself. Therefore all progress depends on the unreasonable man." ― George Bernard Shaw
Dr. Janice Boughton's patients and families love her hand held ultrasound device. She shares with them moving ultrasound pictures of their internal organs to offer insight into the disease process. These patients typically get full, detailed ultrasounds or other imaging by radiology technicians, yet technicians aren't supposed to discuss what they are seeing. The comments Dr. Boughton typically gets are "Wow, that's really cool!", followed by, "Why doesn't everyone have one of these things?"
The hand held ultrasound device helps Dr. Boughton improve her effectiveness. "It was transforming for me. I was able to see internal anatomy and physiology and eventually, with lots of practice, I was able to make diagnoses more quickly and accurately."
The primary reason most similar physicians do not have hand held ultrasound devices is they cost over $8,000. Medicare and health plans do not reimburse physicians for doing this. There is reimbursement for limited ultrasound though the images would need to be stored, recorded and documented to qualify. Physicians would also need to generate detailed documentation to justify the ultrasound and deal with payment issues if the rational is not approved. For Dr. Boughton, using the hand held ultrasound is an "E Intervention.
What are "E Interventions"? Patient interventions that:
Receive no reimbursement and
Likely improve patient outcomes and reduce cost
These patient interventions don't qualify for Medicare Part A (hospital), Part B (physician), Part C (health plan) or Part D (medicines) reimbursement. They are Medicare Part E Interventions, which means no reimbursement (See Are Your Ready For Medicare Part E?). Most health plans are based on Medicare fee schedules, so it is unlikely they will provide reimbursement. Similar interventions may qualify for reimbursement (like limited ultrasound), yet they comes with stipulations that may not suit the patient situation. It could be a patient staying 2 nights in a hospital, would need to stay a 3rd night to qualify for Medicare (or other health plan) reimbursement for home health services. It could be telemedicine that is only reimbursed if the patient is in qualified physician office communicating to physician in a qualified physician office, thus no reimbursement for telemedicine into the home.
Yet "E Interventions" can significantly improve patient outcomes and reduce cost as two innovative programs are demonstrating.
Dr. Jeffrey Brenner tells the story of a patient with diabetes in his 70s that was making frequent trips to the ER for high sugar. Dr. Brenner leads the Camden Coalition which sends outreach teams to the highest cost and most complex patients in Camden, NJ. The outreach team went to this patient's home to look for clues as to why his sugar levels were staying elevated. They asked the patient to demonstrate how he used his insulin. He put his syringe into the bottle to withdraw 50cc's of air. The outreach team was horrified as he went to inject his arm with the air. They recognized he was sight impaired. This "E Intervention" identified information that will improve this man's life and save thousands of unnecessary healthcare costs.
An outreach team that is part of one of Oregon's new Coordinated Care Organizations (CCOs) was able to help Jeremie Seals. Jeremie has congestive heart failure and had visited the ER 15 times and was admitted to the hospital 11 times the previous year. The outreach team spent time getting to know Jeremie. They were able to understand his unmet needs that were preventing recovery and helped to address them. They provided him a pair of boots, a pillow and a sub-zero sleeping bag. They were able to schedule physician visits, accompany him on the visits and eventually secure him housing. These "E Interventions" helped reduce his ER visits to 4 and hospital admissions to 3.
We know A (Hospital, Skilled Nursing Facility), B (Physicians, Ambulatory) and D (Pharmaceuticals) interventions can do amazing things for the appropriate patients. Dr. Boughton has demonstrated "E Interventions" that improve the effectiveness and efficiency of patient care. Dr. Brenner & Oregon's CCOs are discovering which unmet recovery needs are delaying or preventing patient recovery and addressing them with "E interventions". Providing "E Interventions" with no reimbursement is "unreasonable" as George Bernard Shaw described. Yet, healthcare progress depends on their success.
blood pressure check / shutterstock