Are there enough informaticians to meet the need?
Are there enough informaticians to meet the need?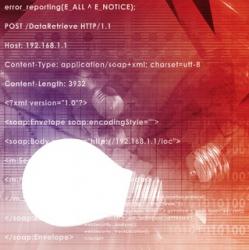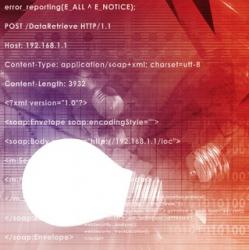 I was struck by a recent report in CBS MoneyWatch on the very clear boom in job opportunities in the information technology field as the same time there appears to be a decline in student interest in tech. Over the period of 2003 to 2012, the number of computer and IT jobs grew 13 percent. However, over the same time period the number of people with degrees in these fields decreased by 11 percent over the same time period. Why is that occurring in an era where the use of IT is growing dramatically? It appears that the slowdown in seeking IT careers relates in part to the bursting of the dot-com bubble and a trend – which we are experiencing in healthcare – of training existing professionals through programs outside the traditional academic setting. What was particularly interesting for me is that the report related to information technology, in general, but clearly reflects the experience we are facing in healthcare.
Back in 2010, there was an article in Modern Healthcare that projected the need for at least an additional 50,000 Healthcare IT workers because of the demand that was being created to obtain Meaningful Use compliance. That's a lot of health IT workers!! More recently, in an article published by FierceHealthIT, a poll of healthcare executives revealed that more than 85 percent were hiring at least one IT employee in 2012 and, none reported layoffs. In fact, 31 percent of the respondents had put IT projects on hold because of staff shortages. The results of this poll portend a looming crisis in the shortage of health information technology experts – not simply deployment personnel – but also the "users" of the data – health informaticians!
I am increasingly concerned about the number of informatics-prepared professionals in healthcare. While the rate of IT adoption is truly impressive in the healthcare field, we are not keeping up in training professionals who can actually take the data and information by turning it into knowledge. If we are simply creating repositories of data, we will not solve the healthcare problems. It is only by creating knowledge from the new treasure trove of data resources evolving as a result of the push towards making healthcare electronic that we will make healthcare better!! The concern that I have is that the federal government is driven by data – and, quite frankly, we do not have good workforce data related to informatics capabilities in healthcare. I'm not talking about skills related to HIT deployment or implementation – although there is a shortage there as well – instead, I'm talking about the use of the information.
Informatics is in a unique position to profoundly affect the direction of healthcare. However, without adequate human resources, we will be hampered in that effort. While tech skills, in general, are important – it is crucial that we redouble our efforts to train healthcare professionals and clinicians in informatics. I believe we need accurate workforce data. And, without the data, it will not be possible to drive the decision-making process of government to increase support for informatics training.
One other final, parallel point! Beyond training more informaticians, we also need to train the users of informatics in informatics. The average nurse, pharmacist, doctor or other clinical type needs to have a basic understanding of healthcare informatics. Yet, very few health sciences education programs include informatics as part of the core curriculum. I liken this situation to my experience in medical school – now 40 years ago – when we had a two day course in genomics. Two days!!! You can't survive in today's world of healthcare on two days of training in genomics. We are at the same point in informatics. There is a need for defining the core curriculum in informatics that should be provided to all health sciences students, undergraduate and graduate level.
I was very pleased recently when I met with representatives of the Association of American Medical Colleges (AAMC) on the issue. There is clearly a recognition that something needs to be done. The problem is that the curriculum is full. So the question becomes not how do we shoe horn in a bit of information on informatics, but how do we integrate informatics into the core curriculum for medical, nursing, pharmacy and other health sciences students?
I know I'm biased and over the top of the use of information technologies for solving problems in healthcare, but teaching future clinicians how to use these tools is essential if we are going to be ultimately successful in increasing quality, reducing costs and enhancing service. And, at the end of the day, health must accomplish those three objectives. Healthcare informatics is central to solving the problem. If you have ideas, let me know …
(image via shutterstock)