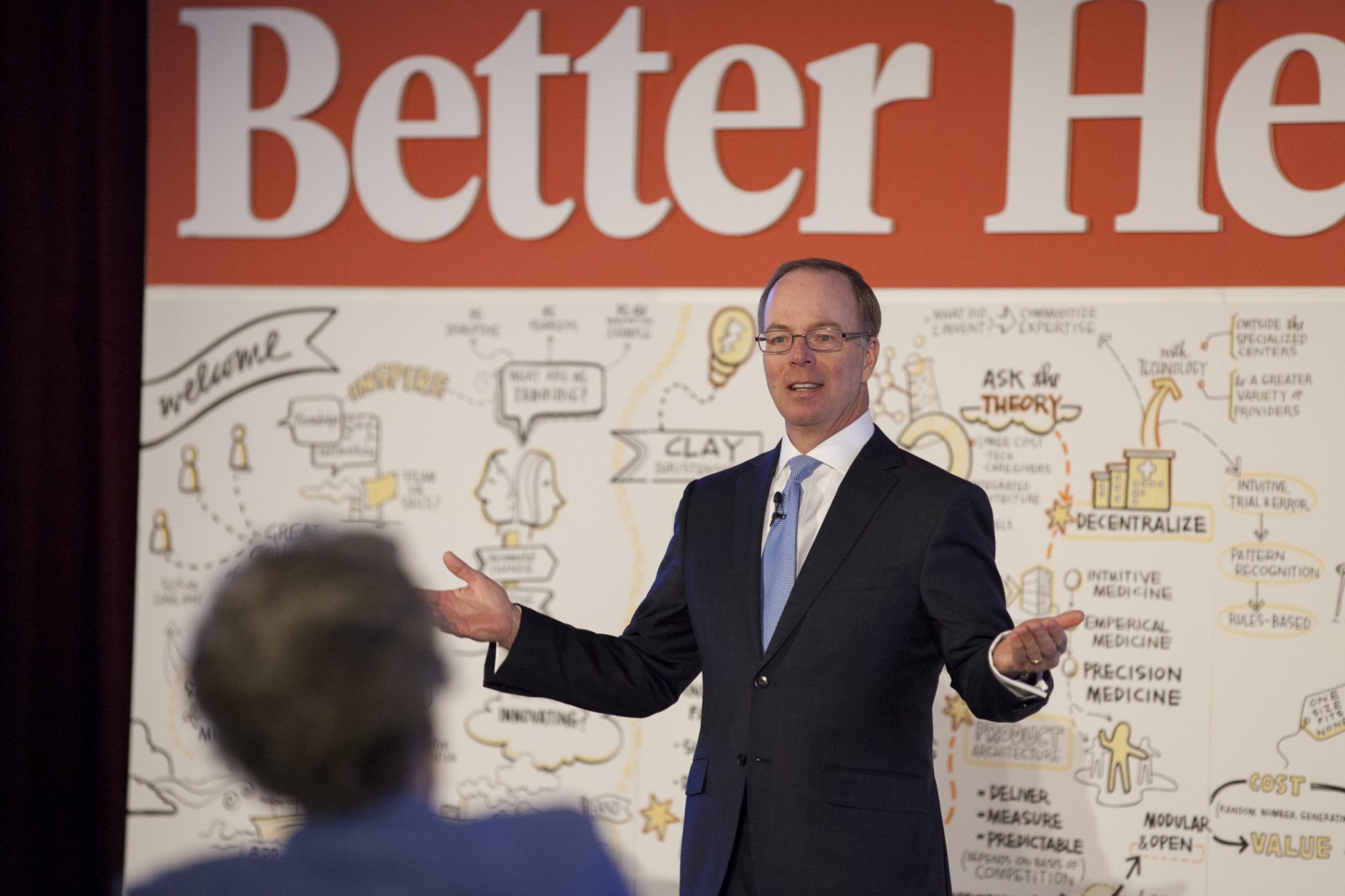 McKesson on Tour: Local Health In Every City
Providing quality health care begins at the local LOCM -1.08% level, with individuals and communities evaluating how people want, need and really access care.
Providing quality health care begins at the local LOCM -1.08% level, with individuals and communities evaluating how people want, need and really access care. One company believes that its ability to bridge the conversation between payers, providers, innovators and manufacturers can improve health technology and outcomes. Through its Better Health Tour, San Francisco-based McKesson's simple goal is to create conversations between local health innovators and experts that serve as a catalyst for change. Throughout 2014, McKesson MCK +1.32% has carried out various legs of a nation-wide "tour" to introduce and foster exchanges between different experts in the health sector. While conversation alone is not a solution, alignment in vision could be the catalyst for connecting pieces of a very broken system. That is, focus on the ecosystem as a whole, not the individual firms.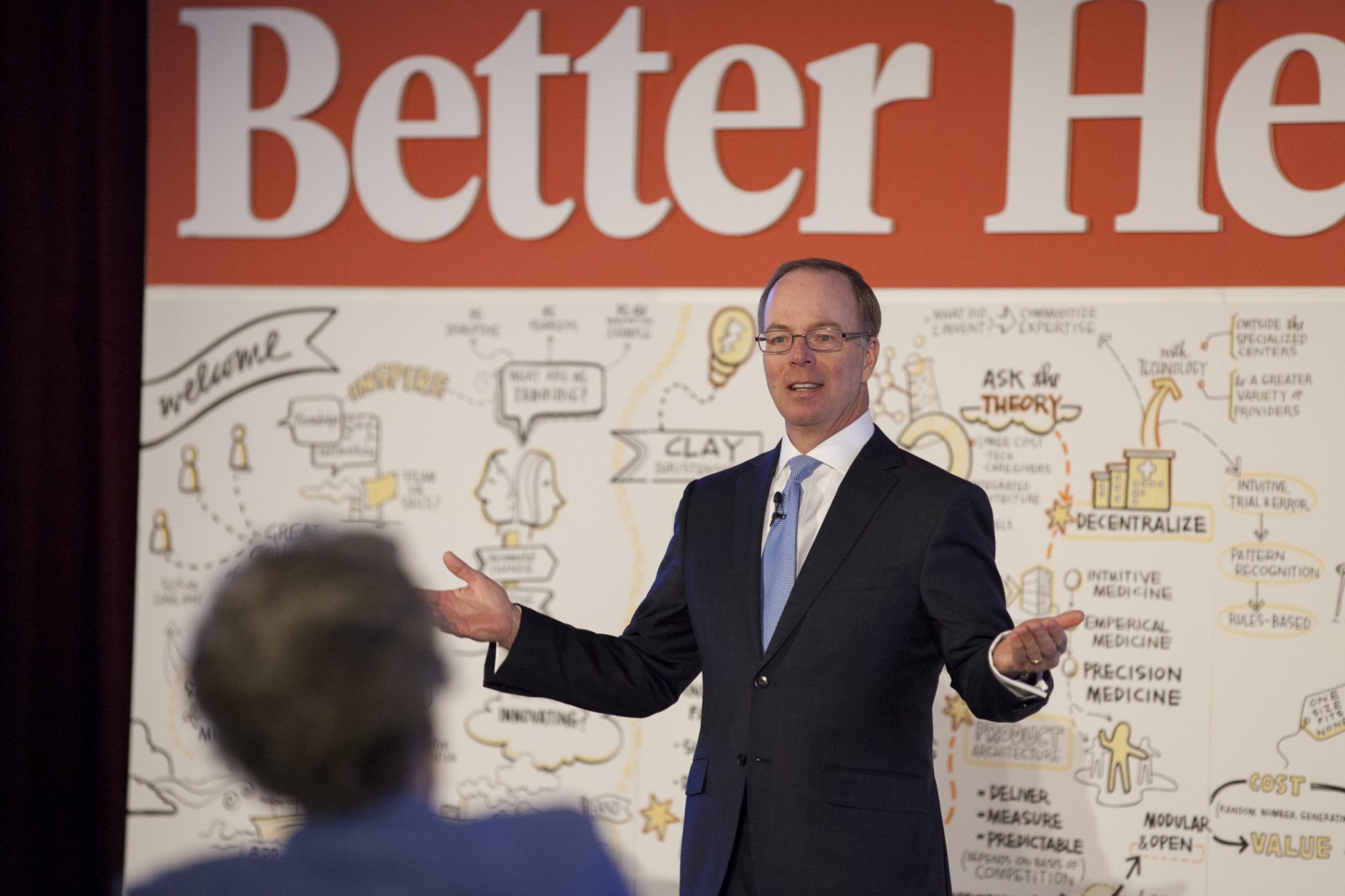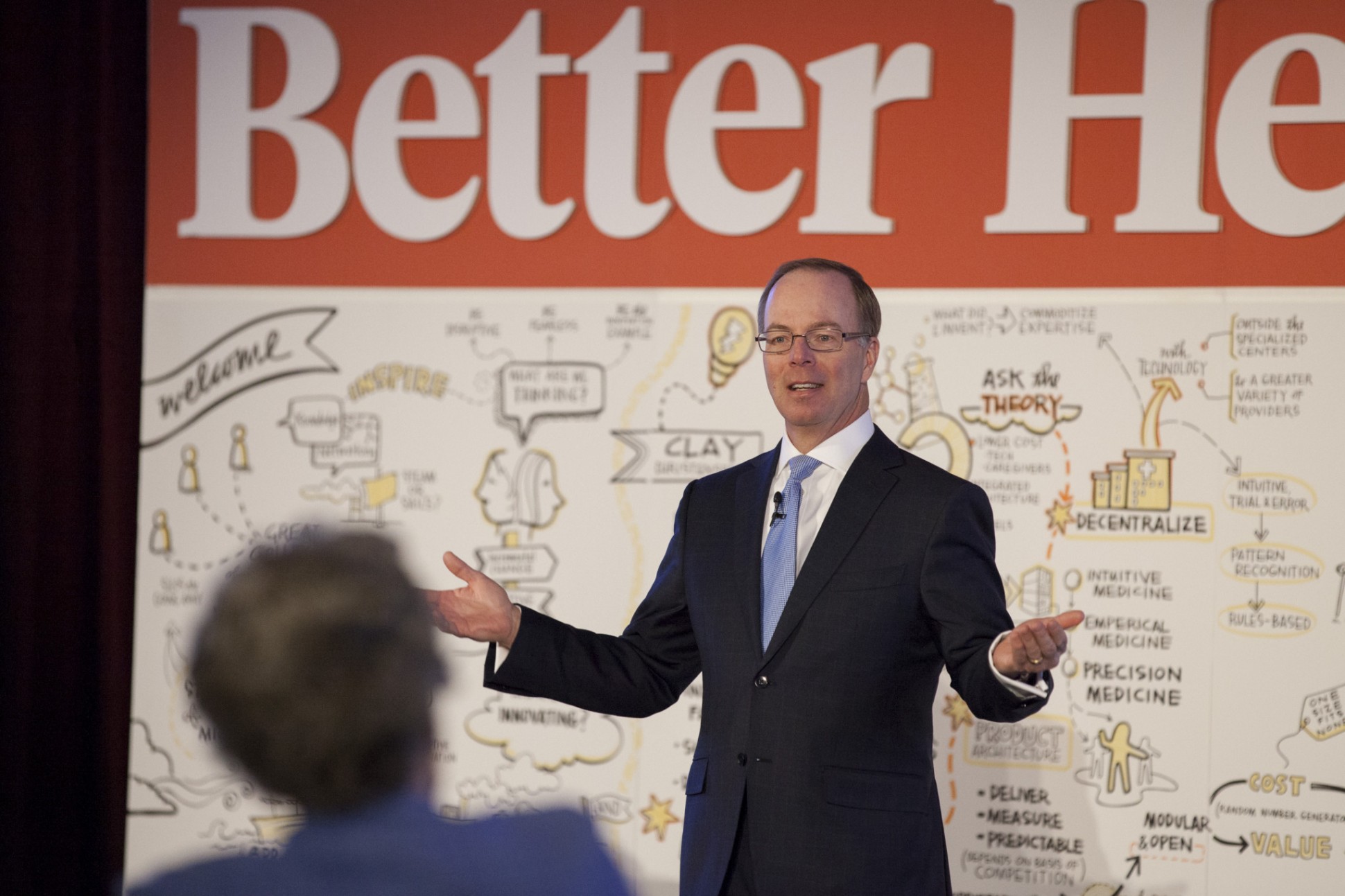 John Hammergren, McKesson CEO
Innovation Framework
As the health sector shifts from a fee-for-service payment structure to a value-based care and payment structure, overall outcomes and the continuum of care are more important than individual treatment steps. Therefore, the partnerships that must be forged to connect the fragments of the continuum begin with conversations that align our understanding of individuals and communities. Those conversations occur at the intersections of health, not within the silos.
Additionally, the right conditions must exist within a region, for an area to see progress. McKesson outlines three business catalysts that must co-exist to drive cost-effective care and transformative innovation within a particular region — Alignment (collaboration among local stakeholders), Value (achieving better results at a lower cost) and Venue (delivering care in a variety of settings by an array of caregivers). Alignment is the foundation, or as Matthew Zubiller said on behalf of McKesson, "Step one is locally addressing the same questions, but with conversations varying based on cities culture."
By making sure the conversations bring together diverse voices, new ideas can be fostered and curated, leading to potentially actionable results. From those actions, new processes and standards can be produced. And, it is not until those processes have become efficient that the care can be delivered in a wide variety of venues. Scaling too soon or without a complete system could lead to even greater trouble in our system. Instead, to truly focus on cost-effective care for patients, providers – and payers – need to be aligned in their mission.
Conversations On Tour
During the Minneapolis-St. Paul leg of the tour, McKesson reached out to area experts and entrepreneurs such as Thompson Aderinkomi, Founder and CEO ofRetrace Health, in addition to the Mayo Clinic's Center for Innovation, Twin Cities Orthopedics and Transfuse Solutions.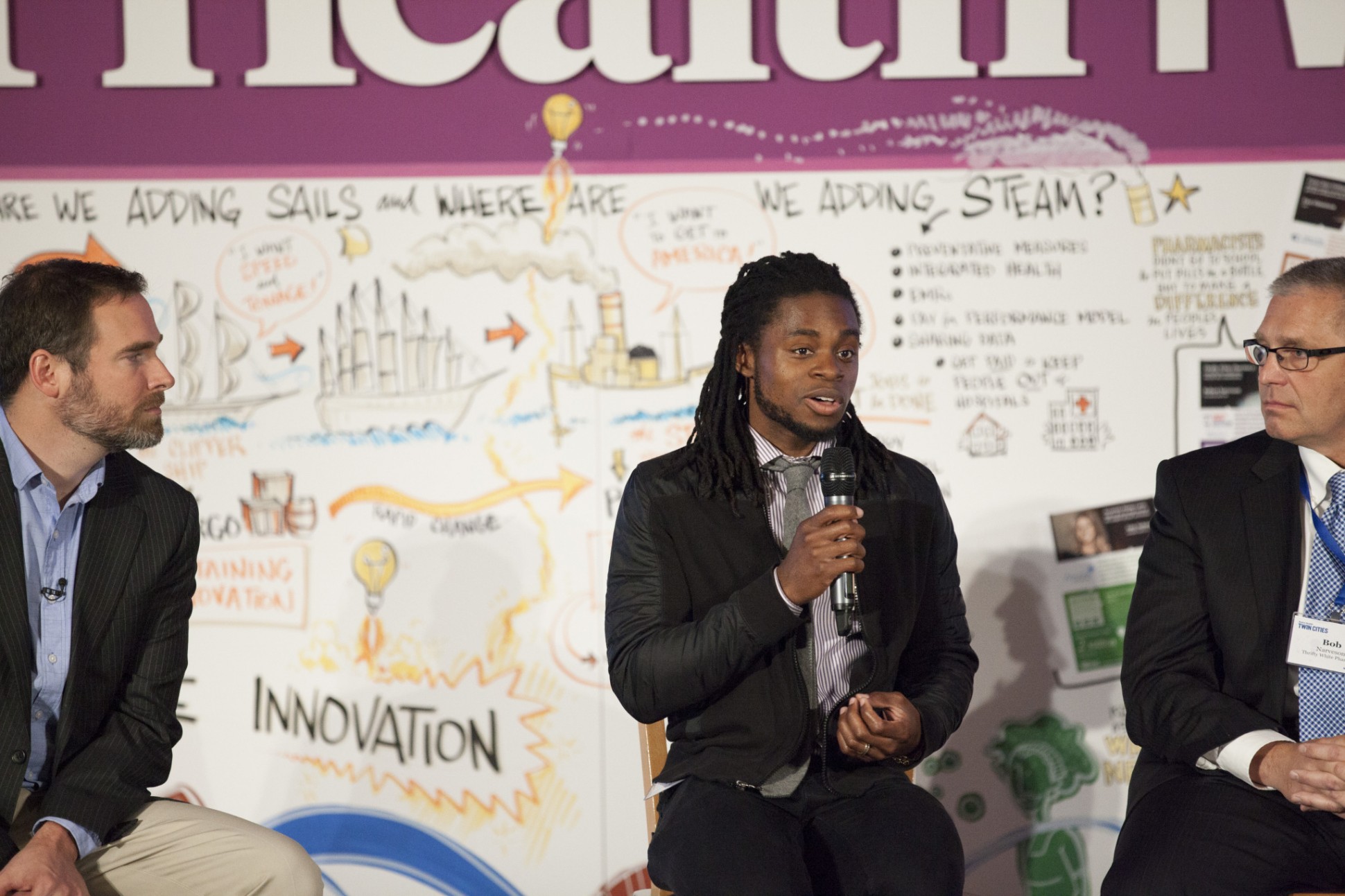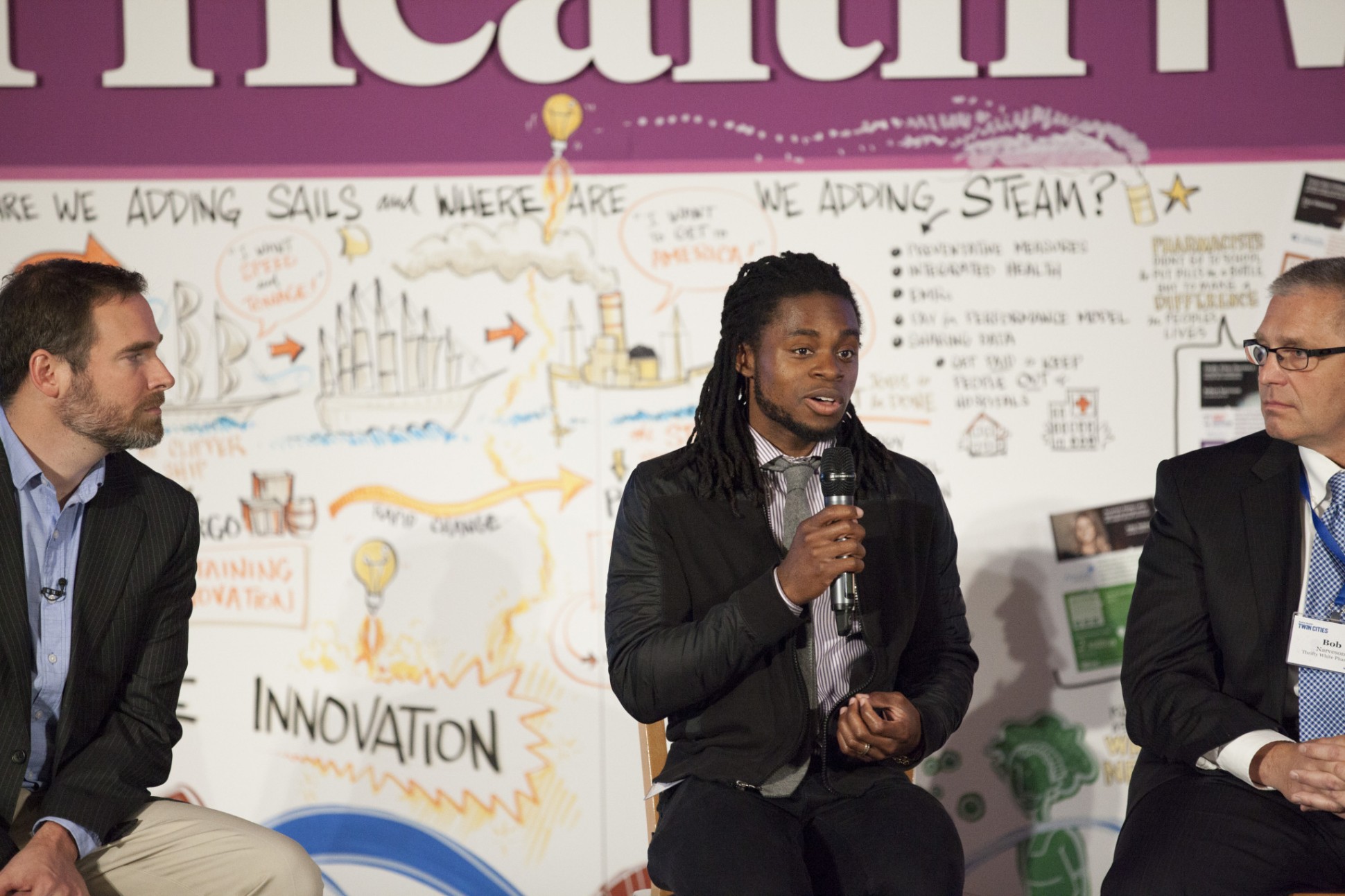 Thompson Aderinkomi, RetraceHealth CEO
The Portland event featured participants like Bill Kelly, Co-Founder and CEO ofReelDx. Mr. Kelly, who also co-founded the companies that became WebMD andLearning.com, was able to discuss the importance of his new company, ReelDx, adding HIPAA-compliant, personal clinical video to the health care continuum. Secure, shareable videos can help patients convey their symptoms and get triaged to the right care more quickly; can create a vivid record of critical conversations, such as hospital discharge instructions; and can enhance traditional medical school learning with real patient video case studies. Using their platform to capture, store and share video, ReelDx could jump start conversations about telehealth, as well as cross-device and provider real-time sharing with other organizations.
In the case of Retrace Health, Mr. Aderinkomi claims that his company has one goal, "To lower health care costs by bridging online and offline care." Using this underlying theme, his company aims to make primary care available to all Twin City residents and keep up to 39% of avoidable Emergency Department visits out of the ED. However, after the partnerships forged during the Better Health Tour, Retrace Health now believes its primary care clinics' modified business model could scale across the country – an ideal outcome for McKesson, given that Mr. Aderinkomi's estimates show up to A $65 Million savings for MN DHS in 2012 alone by sending primary care medical providers to where the patients are in low income neighborhoods.
The Show Goes On
So long as McKesson maintains the importance of connecting individuals and organizations, and refrains from dictating the conversations and ideas shared, the Better Health Tour could be a unique and important foundation for driving change for local health and care providers, and further drive new groundbreaking companies. As Mr. Kelly describes the events, "to date, these are well-crafted and highly localized events that are simply about bringing people together for a good conversation."
Bill Kelly, ReelDx Co-Founder and CEO
For potential future events, Mr. Aderinkomi noted the importance of maintaining a rotating and exclusive conversation space for thought leaders, experts and innovators. He says keeping the conversations limited and in various locations are keys. For example, "In Minnesota, we can bring our safety net hospitals together and improve our health insurance exchange concept by introducing leaders to one another who can work together."
To date, McKesson's Better Health Tour has been to Portland, Boston and Minneapolis (Twin Cities). Before 2015, the tour will continue through Toronto, with future events in the works.