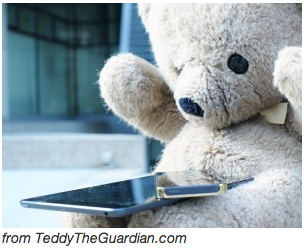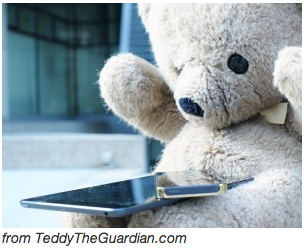 We have published posts on self-monitoring for adults and home monitoring for the elderly. Now it's time to take a look at the child monitoring market. That's right – Teddy the Guardian will monitor your young ones and send the information directly to your smartphone.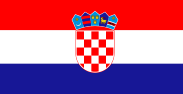 iDerma, based in Croatia, is a medtech start-up that has developed and launched medical sensor technology for children. The sensors are in a plush Teddy Bear that the child can cuddle and play with. Sensors are installed in the Teddy Bear that measure heart rate, blood pressure, oxygen levels and temperature. The data can then be relayed to the parent's smartphone.
The bear is a medical device, but also a monitoring system that could provide parents and pediatricians more accurate and consistent data points. Often, a child is upset or stressed about going to the doctor; Teddy the Guardian could take vital signs in a less stressful way. Later versions of Teddy may be equipped with sensors to detect different medical conditions such as measuring blood sugar for diabetes.
The US and Europe remain primary markets for Teddy, but China and India are close contenders. In a recent interview, Josipa Majic, iDerma Co-Founder explains,
"We see the mommy community in the developing world as quite the disrupter. They spend at least some time, up to 8 hours a day, on their cell phones and smartphones. 90 and even 91% [of their time] in China. In India, they believe tech makes them a better mom."
The medical technology is fully FDA approved. Although iDerma has its own medtech, they decided to outsource sensor development to another healthcare company. Going through the FDA approval process with their own technology was deemed too expensive and legally challenging.
Watch the video live demo below:
Teddy the Guardian can currently be ordered online for $69. The toys will be shipped in October 2013 – just in time for the holidays!
To read other posts in this exclusive ongoing series, please visit the Mobile Health Around the Globe main page. And if you have a Mobile Health Around the Globe story to tell, please post a comment below or email me at joan@socialmediatoday.com Thanks!
Sources:
By Wrapping Sensors In A Plushie, "Teddy The Guardian" Aims To Sell Medical Tech For Kids
http://teddytheguardian.com/#about
http://iderma4.me/
http://mobihealthnews.com/24015/mobile-health-teddy-bears-are-back/