ICD-10 is expected to be fraught with significant challenges to coding quality because:
ICD-10 is expected to be fraught with significant challenges to coding quality because:
Dealing with a very new coding and documentation paradigm
The predictability in coding due to an unpredictable financial environment
Limited experience in DRG analysis and claims processing best practices
The key to working in the new ICD-10 system requires preparation to make sure that physician documentation clearly reflects the approach of the procedure. Coders must also be sure to capture the correct root operation. All of this information is a key to determining what drives the proper MS-DRG and the most reimbursement possible.
How your organization predicts cost distribution from the new Post ICD-10 environment creates challenges for budgeting, contracting monitoring utilization and a host of other important activities.
There has been plenty of discussions and testing from CMS about transition coding from ICD-9 to ICD-10. With small sample sizes, it is yet to be determined the overall result for each provider organization.
Even with the Medicare 1-year grace period for claims bearing the ICD-10 diagnostic codes that go into effect October 1 there will still be reimbursement issues. While CMS won't reject payment simply because the ICD-10 code submitted isn't specific enough, it will not pay the largest amount unless it includes the correct specificity.
Also, the white elephant in the room could become the biggest challenge. It is how commercial payers will respond and how their policies will slow payment and negatively affect reimbursement and revenue.
There will be plenty gray areas providers will have to navigate through, and I suspect questions will continue to come up for the foreseeable future.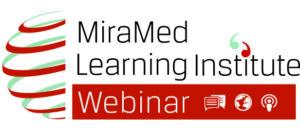 To help providers with the knowledge necessary to reduce the risk of the Post ICD-10 transition, I invite you to join an educational webinar titled: Top at Risk DRG's in the Post ICD-10 Era & How to Proactively Address Coding Challenges. Register now, space is limited: https://attendee.gotowebinar.com/register/2795847332489274113
The host: Lyman Sornberger. Mr. Sornberger is a 29-year healthcare veteran who led revenue cycle activities for The Cleveland Clinic and UPMC and consults with the largest health systems in the country.
In this webinar, you will learn how to address Post ICD-10 coding challenges by:
Identifying the top DRG's and understanding the cost and how to decrease poor reimbursement results
Identifying specific documentation issues and associated risk areas
Understanding the costs to rework claims, how to reduce coding errors and cut expenses
Tracking performance through executive & operational dashboards
Identifying total costs and financial risks for ICD-10 coding
Understanding specific DRG's at-risk and mitigation strategies
How to pick the right onshore/offshore coding outsourcing partner
What to expect from Post ICD-10 coding in 2015, 2016 & 2017
For more information, contact: Phil Solomon – Vice President of Global Services | phil.solomon@miramedgs.com | 404-849-8065
__________________
Phil C. Solomon is the publisher of Revenue Cycle News, a healthcare business information blog. He serves as the Vice President of Global Services for MiraMed, a global healthcare Business Processing Outsourcing services company. Phil has 25 years of experience in healthcare as an industry thought leader, strategist, solution provider, author and featured speaker. In this blog, you will read about important industry updates, strategies for
improving financial performance, and commentary that challenges the status quo.
The post Top at Risk DRG's in the Post ICD-10 Era & How to Proactively Address Coding Challenges appeared first on REVENUE CYCLE NEWS.