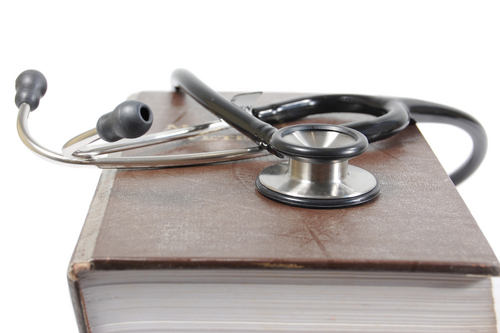 Wing of Zock "Chart Review" Blog Carnival, April 2013 Edition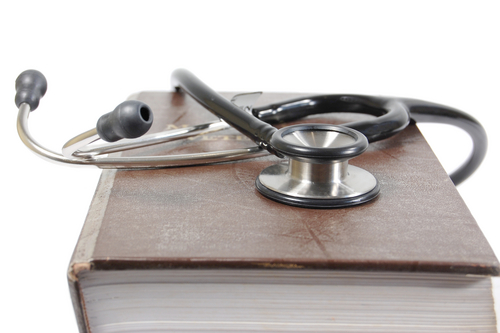 Compiled by Jennifer Salopek and Sarah Sonies
Welcome to the April edition of Chart Review. This month's series has a great collection of posts covering Match Day, health information technology, SXSW, and more! Read on as we highlight our favorite March blog posts from and about academic medicine. Like what you read? Please feel free to cross-post Chart Review on your blog!
MD2B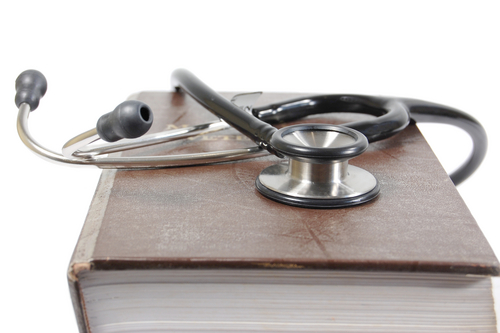 Compiled by Jennifer Salopek and Sarah Sonies
Welcome to the April edition of Chart Review. This month's series has a great collection of posts covering Match Day, health information technology, SXSW, and more! Read on as we highlight our favorite March blog posts from and about academic medicine. Like what you read? Please feel free to cross-post Chart Review on your blog!
MD2B
The second semester of the fourth year of medical school is a much-needed break from a very hectic class and clinical schedule for many. Students often use it to catch up with old friends, to travel, and to recharge their learning. Allison Grecco, a student at Jefferson Medical College, discusses how she made the most out of her increased free time in her fourth year of medical school to learn about medicine from a different perspective, without the pressure of constant exams and evaluations. The "cake walk" classes are light on the work, but give students a chance to get back to the basics of enjoying learning—reigniting their original passion for the field.
Mothers in Medicine
The 2013 Women Leaders in Medicine Awards, announced during March's 2013 American Medical Student Association (AMSA) Conference, honored select women who have shown outstanding initiative and perseverance in their field. Katherine Chretien, the founder of this blog, wrote this post reflecting on receiving the award and her thoughts on women leadership in medicine. The awardees varied in ages, and each had different experiences balancing a career with academia, work with motherhood, and other challenges and opportunities that come with balancing a livelihood with a life. Chretien notes that she as well as her colleagues stressed the importance of having a mentor and a support system of other women in your career field to turn to for advice, friendship, and humor throughout the long workdays.
Scope
"Plugging up your ears so you don't hear the fire alarm doesn't mean there isn't a fire."
This is the quote that one student used to describe his inspiration to specialize in family care and community wellness after six years of working in primary care and public health. The primary care route less traveled can be daunting to some: long hours, lower pay, occasional perceptions of less prestige. However, those didn't stop Raymond Tsai from following his dream. His decision to go into family practice shocked his family. Tsai was inspired by his desire to break down what he refers to as "the culture of illness management" and instilling a culture of wellness into communities.
The Biopsy
The digitization of medicine and the onset of meaningful use have some doctors frustrated over balancing increased paperwork with a meaningful doctor–patient relationship. This blog post authored by Roheet Kakaday, MD, poses the question of how to meet the deadlines and criteria of the administrative work of meaningful use, without increasing operating costs and reducing time that could be spent with patients and other work. Kakaday is hopeful the process will be smoothed as physicians become used to meaningful use implementation, and medical digitization becomes increasingly standardized.
Pulsus
The most striking thing about social media is that is has the power to cultivate and sustain community members who might not have connected otherwise. After medical school and residencies, many physicians, especially in an outpatient environment, end up working in isolation. Linda Pourmassina, MD, an internal medicine physician at the Polyclinic in Seattle, explores Bryan Vartabedian, MD's post "Do You Initiate or Respond?," which characterizes physicians "as trained responders rather than initiators." Pourmassina stresses the importance of collaboration to cultivate leadership and innovation in physicians. #HCSM is a great tool for that, she says, due to its ability to be used as an unconventional learning tool frequently reinfused with original content.
Academic Life in Emergency Medicine
In a post titled, "Is it time to trash the stethoscope? The age of ultrasound," Nikita Joshi, MD, an emergency medicine resident at SUNY Downstate, compares using a stethoscope in a physical examination to a portable ultrasound. The modern tool is a new type of technology that uses ultrasonography to give a more in-depth patient evaluation, "going past the four senses" to perform a more involved exam. The technology is efficient, but costly and operator-dependent. However, Joshi sees a future in its use in physical exams, due to its ability to provide quick, detailed results.
Notes
Steven Brill's recent Time magazine article, "Bitter Pill: Why Medical Bills are Killing Us" caused a substantial stir in the medical community, with a wide variety of responses from physicians and trade organizations. In her blog, Vivian Lee, MD, dean of the University of Utah School of Medicine, says that looking at America's health care system as a failed market is misguided. Many hospitals operate at very low profit margins, and a lack of funding for both graduate medical education (GME) and research are some of the reasons that costs of care are so high. Lee calls for changes in the system and across the clinical enterprise, because America's health care system is operating at a level that is a "failure to both the providers and the consumers."
A Thousand Points of Transformation
In the second half of a two-part series on his new personal blog, James McDeavitt, MD, chief academic officer of Carolinas HealthCare System, examines the changes in the American health care system. McDeavitt advocates the need for a "fundamental shift in thinking" in the world of health care and academic medicine. McDeavitt outlines seven work areas for improved communication in health care. Among these are defining core areas to develop, establishing core metrics to quantify these areas, and allocating better overall resources within GME.
Chart Review is a monthly feature in which the editors at Wing of Zock highlight our favorite blog posts from the previous month. We focus on blogs about academic medicine, whether from the perspective of student, resident, faculty member, dean, or administrator. Medical schools and teaching hospitals provide fertile ground for innovative responses to health care challenges. We are pleased to highlight some of the best here, and hope you will send us your favorites as well. Send your nominations to Managing Editor Jennifer Salopek at jsalopek@aamc.org.
image:MedEd/shutterstock