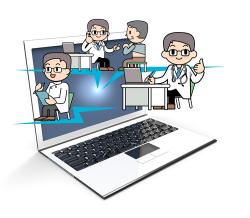 One of the most interesting sessions I attended at ATA 2013 in Austin was moderated by Frost & Sullivan's Daniel Ruppar.

The topic: Not all telehealth markets are equal.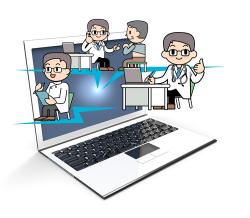 One of the most interesting sessions I attended at ATA 2013 in Austin was moderated by Frost & Sullivan's Daniel Ruppar.

The topic: Not all telehealth markets are equal.

While Daniel talked about the varying adoption and growth rates of telehealth categories such as remote patient monitoring, mHealth, and telemedicine, he also asked the panel some very interesting questions including:
Where they saw innovation occurring

How to increase patient engagement in telehealth (and healthcare in general)
I really enjoyed this session because the speakers were articulate and spot-on with their responses.
The panelists for this session were:
Amnon Gavish – Senior VP, Vertical Solutions, Vidyo
Anthony Shimkin – Senior Director, Marketing, Qualcomm Life
James Pursley – VP, Sales & Marketing, Intel-GE Care Innovations
John Bojanowski – President, Honeywell HomMed
Barbara Casey – Senior Executive Director, Healthcare, Cisco Systems
---
What innovative solutions have you seen in telehealth / telemedicine / mHealth?
Barbara – Care transitions.
There is a neurosurgeon who uses telehealth solutions to record discussions with patients around the neurosurgery event – and sends the link to the patient.
This info includes images that he can show and share along with an audio recording of the discussion so that the patient can review it with their family.
The surgeon can also recall it himself for the surgery and for teaching purposes with residents.
John – Sensors and tracking devices.
These devices use geo-sensing to monitor and track patients while they move around … without being invasive. This is cool technology, but it's unclear when it will be adopted.
Amnon – The power of patient applications.
Direct to patient telehealth allows patients from home to have virtual appointments with their providers.
It also enables providers to provide a better continuum of care after the patient has been released from hospitalization.
This continued discussion with providers can help the patient to avoid readmissions.
Anthony – Qualcomm Life (QL) gets to see many companies before they go live while they are integrating on top of QL's infrastructure.
For example, Asthmapolis took a standard asthma inhaler and added intelligence to provide feedback to patients and their physicians in order to avoid an exacerbation (i.e. identify high risk of asthma attack).
In general, many innovators are looking at mobile technologies and platforms, because one study predicts that there will be 6.5 radios per person by 2015.
Sensors are being embedded in such things as common as clothing. Furthermore, 62% of physicians are using tablets
James – Payors and retail channels.
Many innovations are coming not from technology but around program design and service models.
Payors are working with others in the healthcare delivery value chain to share business risks.
Pharmacy retailers are changing clinical workflow by helping patients get initially seen by someone other than their primary physician.

Quantified Self (QS) patients are very engaged. But how about others? What are the best practices in getting patients engaged?
James – Dynamic content makes a big difference.
Video conferencing is also an effective engagement tool.
Mobile platforms and BYOD (Bring Your Own Device) can drive significant uptake.
It also helps to go beyond just biometrics by adding interactive and educational content.
The key is to have programs and content that drive behavior-change.
Barbara – We should take lessons from retail and financial organizations who spend a lot of time understanding their customers' wants and needs.
There is no industry where I would rather be understood than healthcare.
People should spend more time in understanding each individual consumer of healthcare so we can communicate with them in the way they want to communicate – using whatever device they want.
Companies and providers should have healthcare segmentation that is sophisticated and meets patients where they live.
They need to serve up information that is relevant to you.
Amnon – The way you connect the 20-year old person is different from the way you connect a 60-year old person.
The user interface needs customization per the user.
Ease of use and intuitiveness are key.
Also, you need to allow friends & family to use the same device for video conferencing – so it makes it feel like less of a medical device and more of a communications tool that is part of their lifestyle.
About 20M people in the US are taking care of someone.
Getting those folks involved with loved ones is helpful.
Kids can encourage patients to get more involved with the caregiver.
Anthony – Make healthcare FUN.
Gamification works.
Creating healthcare competition can be fun and bring people together.
Furthermore, it can catalyze people and get them more involved in their own healthcare.
John – Our patient population has traditionally been the chronically ill (at risk, etc.) who have to age in place, but that is changing.
People are more mobile now.
To accommodate this evolution, we have to move the PERS (personal emergency response system) from a base station in the home to a cell based mobile device so that people are not locked into their homes.
Allowing people to maintain their dignity and enjoy their daily life has huge impact on their health.
The socialization piece becomes something we put on the forefront.
James – QS is a paradigm shift.
The day will come when we will really looking at aging as a stage of life and not as a disease.
Technology has the ability to enhance the way caregivers, family, friends, etc. engage with patients.
Venture capital money and innovation are going into engaging that circle of people for the benefit of the recipient.
This is care coordination in the social sense.
Final thoughts on being successful in the telehealth / telemedicine / mHealth marketplace:
John – Take technology out of it. Talk about sustainable, repeatable outcomes, and stay patient centric.
Understand the needs and then figure out how to make technology fit in.
Barbara – it's about the outcomes.
Amnon – one of the things slowing down telehealth is the term "telehealth".
It will just be a tool in the portfolio and people will no longer refer to it as a special type of medicine (the same way that people don't refer to use of a stethoscope as "stethoscope medicine").
Anthony – Remote Patient Monitoring (RPM) is becoming a universally accepted standard of care.
The United Kingdom (UK) saw a 45% decrease mortality rates using RPM.
The US Department of Veterans Affairs (VA) decreased the cost of patient care by $2,000 per year.
The question is how to make that a reality for a broader population.
By using telehealth to help developing nations get better access to care, the impact can be profound.
---
Where do you see telehealth innovations or ways to increase patient engagement? Please share your comments below.
(image: telehealth / shutterstock)