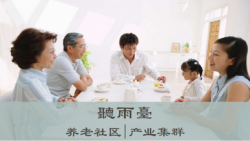 (Editor's Note: This post and How Old Should the Avatar on My Website Be? are from Aging 2.0, a great resource organization and website for Boomers – more about Aging 2.0 coming up!)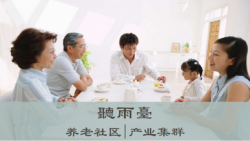 (Editor's Note: This post and How Old Should the Avatar on My Website Be? are from Aging 2.0, a great resource organization and website for Boomers – more about Aging 2.0 coming up!)
We are a start-up team of MIT, Harvard alumni and seasoned serial entrepreneurs, all overseas returnees sharing the same passion in innovating in the elderly care industry in China. Starting from our incubating project in Nantong City, Jiangsu Province in China, we hope to localize mature elderly care service models and business expertise from developed markets for China's local demands and cultural backgrounds.
Aging is already a well-recognized social challenge in China. According to the nation's 12th 5-year Plan for Elderly Care, senior citizens aged 60 and above will increase by 8.6 million annually, from 178 million in 2011 to 221 million in 2015. The proportion of senior citizen as part of overall population will increase by 0.54% annually, from 13.3% to 16%. By 2050, senior citizen will reach 1/3 of the nation's population, which is the equivalent of the total number of seniors in all developed countries combined. Jiangsu Province in the Yangtze Delta, is leading the nation's GDP per capita, and also among the most aged region in China. As of 2012, its 60+ part of the population is at 18.2% with Nantong city further surpasses provincial average at 23.8%, according to publications from the provincial public welfare administration office.
Much of the aging challenge is due to China's one child policy enacted more than 30 years ago to curb surging population growth. The one-child policy also leaves one child to support parents as they age. One young couple therefore has the responsibilities to care for four parents and one child, resulting in a family structure commonly referred to as 4-2-1, meaning the family burden has become very heavy for each young person.
Another well recognized contributing factor to the issue is China's migrant workers as part of the ongoing urbanization, which at 252 million makes up roughly one-fifth of the nation's population. Migrant workers leave their rural homes for work in the cities, sometimes hundreds of miles away in coastal metropolises in the south and east, separating many elderly parents from their children. Migrant works and increased migration in general results in another phenomena of elderly parents living alone without the traditional family support. This is commonly referred to as the "empty nest" situation.
The ever increasing large base of the elderly population, coupled with erosion of the traditional family support structure for the aged, requires more reliance on social institutions and services, which further exacerbates the problem. In cities across China, millions of elderly are facing a growing shortage of residential facilities and nursing services for senior citizens. Internationally, elderly care institutions in developed countries have 50 to 70 beds for every 1,000 people. In China, there are 23.5 beds for every 1,000 people over the age of 65. This makes for bed shortage amounting to roughly 3 million. Professional nurses are in even greater shortage. There are only around 200,000 nurses in the entire country for senior care and only one tenth of them have nursing licenses.
In Beijing and Shanghai, all public nursing homes we are currently filled to capacity, with waiting lists that fill up and spill over in greater volume from one year to the next. The newly established private facilities we visited such as Tai Shen Xiang He Villa, General's Garden in Beijing and Cherish-Yearn in Shanghai to name just a few, are also all at high occupancy rate.

We have seen both domestic players and international giants starting to recognize the huge potential yet to be unleashed from the huge market demand in elderly services. The opportunity space is still evolving and yet be defined due to still low level of income among current Chinese senior generation, relatively lack of transparency and enforcement in government policies encouraging private sector to invest in elderly services, lack of trained professionals in elderly care, social stigma associated with the traditional government run elderly centers which strives to cover the basic material needs…
As a result, majority of the early attempts at senior living or elderly care falls back to become residential real estate or found it very difficult to operate and closed business. And the few well known successful projects positions at the very high end in terms of pricing and service, and locates in Beijing and Shanghai for higher population density and income level.
After intense market research for China overall and Jiangsu Province in particular, our team has decided to opt for an alternative path to focus on the middle to high-end market, in an area in Nantong City in Jiangsu Province, where it is next to a local hospital and close to city enter, other local hospitals and medical centers, public transportation within the city and from/to Shanghai, surrounded by residential neighborhoods, shopping, parks and schools. Our goal is to develop a small scale integrated elderly care community. The community will have both residential suits to satisfy in-home aging and family needs, and elderly care center on-site for"aging in place", meaning the elderly customers can opt for the elderly care center on-site and be able to remain until they have to go to the hospital and then return after following hospital stays. The community management will have trained committed staff to deliver care with compassion and dignity, and provide a continuum of care that includes assisted living, skilled nursing, rehabilitation and memory care. The in-home special care can also serve families beyond our community in broader Nantong city. We will develop on-site training centers for all employees, offer registered nurse continuous professional training with the goal to get all nurses up to international standard through collaboration with an international partner. Last but not the least, the community will also provide day care, Children's museum, dining, dry cleaning, club for work-out, classes and activities tailored for the elderly and their grand children and family, and other necessary service to satisfy diverse set of needs for both the senior citizen and their families living in the community. In short, the overall goal is the to provide services to care for the elderly and their families ranging from material to spiritual needs, and from everyday activity to medical dimensions.
Based on the vision, we can summarize our design thinking into three major dimensions.
1. Modern Community to Accommodate both Residential and CCRC Needs
2. Modern Zen in Environmental and Garden Planning
3. Lifestyle of Heath and Sustainability
This project under planning has already developed strong partnerships with local regulators, governments, developers, and healthcare institutions, financial Institutions. We are in the process of evaluating international brands for potential collaborations ranging from staff training all the way up to long-term strategic partnership, depending on mutual fit on multiple dimensions including competency, vision, corporate culture, risk management, etc. We also expect significant challenges on the way, such as the difficulties to balance cash flow especially at the early stage of this project, the conflicts between the relatively slow revenue increase and high upfront operating costs needed to introduce and support international standard of services, and remaining difficulties from social and cultural perspectives. Yet we are confident that with the right partnerships to optimize complementary strengths, excellence in operational management, constant scrutiny over risk factors and local government's support, we are on the right path to further fine tune our business model and expand the brand and expertise to other parts of China.
We are looking at late summer to fall this year to break the ground on the construction of this community and welcome interested individuals and companies to provide suggestions or engage for potential collaboration discussions. If you'd like to know more about the project and elderly care in China in general, please feel free to contact Haihong Sun (haihong.sun@sloan.mit.edu) for further details.
Appendix: Market Research – New Elderly Care Projects in China
1. Beijing – Tai Shen Xiang He Villa
http://www.tsxh.com.cn/index/
2. Beijing – Le Amor Elderly Care Center
http://www.le-amor.com/
3. Beijing – Sunshine Care House
http://www.shoushanfuhai.com/
4. Beijing – General's Garden
http://www.ggarden.org/
5. Beiing – Yao Yang International Apartment
http://www.bjyaoyang.com/
6. Beijing – Sun City
http://www.bj-suncity.com/
7. Beijing – Oriental Sun City
8. Shanghai – Kai Jian Home
9. Shanghai – Cherish-Yearn
http://www.qinheyuan.com/Default.aspx