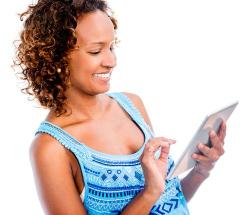 Kaiser Permanente, a health care provider founded in 1945, recently discovered that its mail-order pharmacy seems to have a positive effect on the health of patients with diabetes.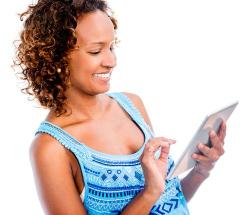 Kaiser Permanente, a health care provider founded in 1945, recently discovered that its mail-order pharmacy seems to have a positive effect on the health of patients with diabetes. Those who received prescribed heart medications by mail from its in-house pharmacy were less likely to visit the emergency room compared with patients who picked up prescriptions in person, according to a new study published in the American Journal of Managed Care.
"Overall, we didn't see any safety concerns," Julie A. Schmittdiel, Ph.D, research scientist with the Kaiser Permanente Division of Research and the study's lead author, stated in a press release. "For the vast majority of people, mail order pharmacy works well."
Impersonal Preference
For three years, the study tracked 17,217 adult Kaiser Permanente members with diabetes who were first prescribed heart medications in 2006 — diabetes dramatically increases the risk of cardiovascular problems, including heart attacks and stroke. The researchers discovered that diabetes patients under age 65 who used the Kaiser Permanente mail-order pharmacy had significantly fewer emergency room visits for any cause, when compared to those who picked up prescriptions in person (33.8 percent compared to 40.2 percent, respectively).
Kaiser Permanente offers its members various prescription medication options. Patients can use its mail-order pharmacy or pick up prescriptions at walk-in pharmacies located in the health care provider's hospitals and outpatient medical buildings. Kaiser Permanente's mail-order pharmacy allows members to refill prescriptions by phone, online, and through a mobile app. Significantly, copayments are often lower for the same medication supply from the mail-order pharmacy when compared to a walk-in pharmacy. Lower copays combined with convenience must be attractive to many patients. In 2011, Kaiser Permanente members refilled almost 10 million prescriptions online — a 19 percent jump from 2010.
The study did not look at possible reasons why the use of mail order pharmacies was associated with fewer emergency room visits. In previous studies, Schmittdiel discovered that patients who use mail order pharmacy report better medication adherence and cholesterol management than those who use walk-in pharmacies. Researchers hope to explore other factors that might contribute to better patient outcomes. However, it is important to remember that although the Kaiser Permanente mail-order pharmacy represents a positive for patients, the same cannot be said of all online pharmacies.
A Failing Grade for Online Pharmacies
Only three percent of the online pharmacies reviewed by the National Association of Boards of Pharmacy (NABP) are in compliance with U.S. pharmacy laws and practice standards. In a newly-released report that reviewed 10,500 Internet drug outlets, the NABP discovered that nearly half (5,017) offer foreign or non-FDA-approved drugs. Meanwhile, nearly a quarter (2,394) have a physical address located outside the U.S., and considerably more than half (62 percent) list no address whatsoever. Another 16 percent do not maintain a secure website, exposing customers to financial fraud and identity theft. Finally, and perhaps most detrimentally, 88 percent do not require a valid prescription.
An international association, the NABP suggests fraudulent pharmacies pose a threat to public health. One common practice on bogus sites is to offer fake-generic products while using the brand name: for instance, the NABP report quotes "Generic Viagra," "Cialis Soft Tabs," and "Levitra Jelly." "These products have not been … sanctioned in any way by the companies whose names they use," wrote the authors of the report. "Often, these illegal knockoffs will contain inaccurate amounts of the active ingredients, no active ingredients, or harmful fillers." Though it may simply be unethical to buy knockoff fashion accessories, it could quite literally kill you to purchase counterfeit prescription drugs.
Source: Schmittdiel J, Karter AJ, Dyer W, et al. Safety and Effectiveness of Mail Order Pharmacy Use in Diabetes. American Journal of Managed Care. 2013.
(image: shutterstock)