These Letters Have a Lot to Say about the Past, Present and Future of HealthIT
Sometimes talking about health information technologies can feel like trying to read alphabet soup. More than most industries, ours can seem like a simmering stew of acronyms.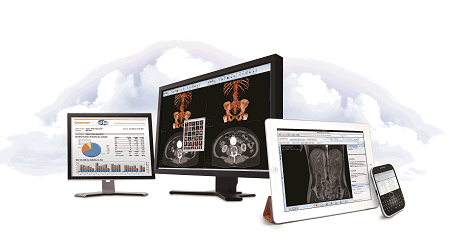 Even if you've mastered the letters and what they mean, you may find yourself challenged by the need to converse with others who haven't. And technologies can intersect in various ways, adding to the confusion.
Here's a quick overview of a few important acronyms – what they mean, how they relate to each other and what they say about the past, present and future of healthcare IT – along with links to more information.
EMR/EHR: Electronic Medical Records and Electronic Health Records
The Electronic Medical Record is defined by the U.S. Federal Government as a digital record containing "the standard medical and clinical data gathered in one provider's office" for a given patient. Think of it as the electronic equivalent of a paper-based medical record. An EHR, or Electronic Health Record, takes this concept further by bringing together all the patient's clinical information across all providers and episodes of care, making a complete clinical history available to every stakeholder who needs it, throughout the patient's lifetime.
At least, that's the goal. The reality is that different vendors have designed and extended different EMR/EHR implementations over many years. Those systems, in turn, must aggregate clinical information provided by departmental systems that have also been developed independently. This can be done in a variety of ways, ranging from proprietary systems to implementations based on open standards such as XDS (cross-enterprise document sharing) and XDW (cross-enterprise document workflow).
Whether the system is open or proprietary, the great challenge for EMR / EHR developers is to overcome the barriers between disparate systems to provide a consistent and usable view of all the clinical information needed by any healthcare provider at any time or place.
Every approach has its perceived strengths and weaknesses. Open standards-based systems are sometimes regarded as slower to respond and more complex to manage. Proprietary systems may be perceived as easier to manage and more responsive, but carry the risk of hindering future expansion and migration. What many CIOs and IT managers hope to achieve is a system that's easy to implement, manage and extend with minimal disruption, performs well, and doesn't lock them into any particular supplier – now or in the future.
Most observers agree we're many years away from EMR/EHR systems that work seamlessly across departments, organizations, networks and countries. However, established industry standards and initiatives such as IHE, HL7, DICOM and FHIR provide a technical foundation for interoperability. And government initiatives are increasingly providing motivation to improve interoperability across the healthcare IT environment.
In the U.S., for example, government-sponsored Medicare and Medicaid insurance programs offer incentive payments to providers and hospitals for demonstrating "meaningful use" of EHRs in improving the quality, safety and efficiency of care.
In Europe, by contrast, top-down mandates rather than bottom-up incentives play a larger role. Directive 2011/24/EU to ensure patients have access to online medical records across borders is helping drive EHR adoption across the continent, but individual countries still vary widely in their progress due to differing economies, regulations, languages, standards and more.
PACS: Picture Archiving and Communication System
Picture Archiving and Communication Systems are designed to capture, manage, store and retrieve clinical imaging data at the departmental level. The term PACS dates all the way back to the early 1980s – more than 10 years before the first computed radiography system and almost 20 years before the publication of the influential book, Filmless Radiology, described as "the first clinically oriented book to fully describe PACS and its impact on the cost and quality of patient care."
Today, 25 years after the basic requirements of a PACS were first described, the transition to fully digital acquisition, archiving, management and distribution of clinical images is still incomplete in many hospitals around the world. But it's no exaggeration to say that the PACS concept has been vital to the development of digital imaging at the departmental level, and provides technical insight into the future possibilities for digital collaboration across the healthcare spectrum.
To Be Continued
In Part II of this series, we'll take a closer look at the role of PACS in today's healthcare ecosystem as departments beyond radiology adopt their own systems. We'll also look at emerging approaches to integrating PACS within an enterprise-wide healthcare IT platform, as well as the VNA approach to centralizing all clinical data storage, management and access. And finally, we'll tie it all back to the future of the EMR/EHR.
We're spelling out this alphabet soup one bite at a time. Come back next week for another serving!
Dario Arfelli is the World Wide Senior Sales Enablement Manager at Carestream
The post EMR, EHR, PACS & VNA: Looking Beyond the Acronyms [Part One of Two] appeared first on Everything Rad.