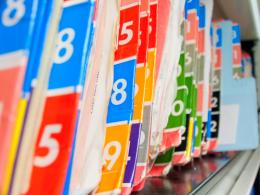 Some eight years ago the media was excited that Hillary Clinton and Newt Gingrich had formed an alliance about reforming health care. In 2005 Dana Milbank wrote in the Washington Post about a joint appearance in gushing terms –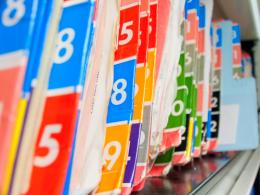 Some eight years ago the media was excited that Hillary Clinton and Newt Gingrich had formed an alliance about reforming health care. In 2005 Dana Milbank wrote in the Washington Post about a joint appearance in gushing terms –
Clinton, asked about electronic medical records, deferred, again, to her friend. "Newt has a very dramatic way of saying this," she said, "which is 'Paper kills.'" Gingrich sent the praise right back at her, hailing Clinton's legislation on medical records as a "major breakthrough" in Congress. "This is absolutely the case that Hillary is making," he said.
Of course, they were not alone. President Bush had already embraced the idea in his State of the Union speech to Congress.
Later, President Obama built the HITECH Act into his 2009 stimulus package and appropriated some $20 billion to make it happen. All promised to get everyone's complete medical records in digital form by 2014.
Man, this is going to be GREAT! A model of modern efficiency! Bipartisan support! Interoperable! WOWSA!
Now, of course there were the usual naysayers and Gloomy Gusses. I was one of them in this research and commentary I wrote for the Heartland Institute. Dr. Bruce Landes, who comments here frequently, was another. Dr. Scott Silverstein at Drexel University was also skeptical. And Dr. Deborah Peele was very concerned about patient privacy in a digital era.
Most of these concerns were not about whether digital technology is a good thing. Of course it is, or can be, a very good thing. But the track record of top-down, politically imposed solutions is abysmal. And when you add vast amounts of money to the mix, chaos is inevitable. Great Britain went through a similar, though more modest, exercise and recently concluded that the whole thing was a failure, but only after spending some $12 billion.
But we skeptics were not able to overcome the hordes of advocates who were eager to get their hands on a bit of the $20 billion.
Now the results of all this are coming to the fore. The Washington Post recently ran an op-ed piece by Dr. Dan Morhaim, who is also a Democrat member of Maryland's House of Delegates. (One of the refreshing things about bipartisan ideas is that the opposition can also be bipartisan.) He writes –
These systems tend to be fantastically complex. One doesn't have to be intimately familiar with, say, Hertz or Enterprise to rent a car online. But many electronic health record systems have pull-down screens listing each of the 68,000 possible diagnosis codes in the World Health Organization's International Classification of Diseases and 87,000 possible procedure codes.
Or consider what happens when I write a prescription: Every potential drug interaction or side effect listed generates a warning prompt. Inevitably, recognizing that the warnings are generally inapplicable and take time to sort out, clinicians start to bypass the alerts. Sooner or later, ignoring one will lead to serious complications.
Dr. Morhaim concludes –
Perhaps the most pernicious side effect is the erosion of the provider-patient relationship. When I first began working with electronic health records, I caught myself staring at the computer screen instead of engaging patients, who rightly felt ignored. Like many colleagues, I've reverted to the practice of talking with the patient and taking notes with pen and paper. After the evaluation is over and the patient has left, I type in the data. This takes much more time, but it is the only way to complete a proper history and exam.
The result is decreased productivity and frustrated providers — and a lack of meaningful data to manage patient care.
And The American Journal of Emergency Medicine published a study finding that ER physicians are now spending 43% of their time on data entry and only 28% on direct patient care.
So we have spent well over $20 billion (that was the appropriation for the first year alone), and are left with a system that reduces productivity, fails to provide "meaningful data," and destroys the patient/physician relationship. From 2011 to 2012 there was a 21% reduction in the number of family physicians who had "meaningful use" of electronic medical records, according to the American Association of Family Physicians. Yet the mandate to use this system continues.
Boy, isn't it great to have policies with bipartisan support?
Meanwhile, I don't know about you, but I think it would be swell to have a simple wallet-sized card that listed my emergency contacts, personal physician, allergies, and current medications. But that isn't grandiose enough for the Washington elite.
(Paper medical records / shutterstock)