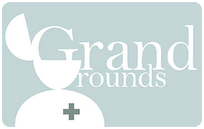 Grand Rounds on HealthWorks Collective!
I am honored and excited to be hosting Grand Rounds for the very first time! Recent hostings by Jennifer Dyer at EndoGoddess and John Mandrola at Dr John M were wonderful and I hope to be as well-versed and engaging.
I am intrigued by the concept of Connectivity in all its forms (and there are many) and so I asked for that to be the theme of this week's Grand Rounds.
Thank you everyone for all your submissions. I had a lot of fun reading the posts and looking over the websites of those who submitted. I have chosen the 10 posts mentioned and linked here for this week's edition of Grand Rounds!
I was interested to read a post on an excellent example of how we all connect with each other. On Patricia Salber's The
Doctor Weighs in, Dov Michaeli writes on Face Recognition, an important survival tool for humans as well as insects. "
"Facial recognition is not just an excuse for boys to meet girls; it has a profound role in our species sociability. Think about it: if we didn't have this capacity, how could we form bands? and band formation is not only the basis for cooperative behavior, it is the very reason for our evolutionary success."
The American media and the American public are a bit obsessed about their connection (real or otherwise) to celebrities. Witness the Oscars, the Golden Globes, the recent Grammy Awards and all the ensuing media coverage. Everyone wants to be part of the entourage. But watch out when the medical team is elevated to "miracle" status. Is this sensationalism fair, or even ethical? On his website, Health News Watchdog blog, Read Gary Switzer's post on Why Elevate Adele's Surgeon to Miracle Status, and you be the judge.
Face recognition, band formation, interpersonal relationships help form our society. How we react with one another is
complex and the focus of a great deal of research. Dr. Will Meek writes about Relationship Triangles on his blog, WillMeekPhD.
"The best way to understand relationship triangles is to actually draw one out to visually represent the relationships. You can see an example of one of these to the right. Relationships that are positive have a solid line, relationships that are close have multiple solid lines, distant relationships have a dotted line, and conflictual relationships have jagged lines."
The relationship we have with ourself is just as important, if not more important than those we have with others. A
positive self-image is crucial to our well-being. Being ill can sometimes damage our self-image, and certainly having breast cancer and the ensuing treatment can oftentimes destroy it. On Calling the Shots, Beth Gainer posted Lost in Translation, about her experience with her cancer diagnosis, double mastectomy and poor body image resulting from the disfiguring surgery. Many medical professionals do not address this all-too-important aspect of breast cancer and do not realize that the cancer experience is still there long after the treatment ends.
Connection and Communication are critical to Caring for Patients as Dr. Paul Auerbach writes about in his Outdoor Medicine blog. Whether in the outdoors or in a hospital setting,
"Health care professionals are (hopefully) instructed that the style of their interactions with patients is as important in the immediate and continued healing processes as are some the decisions they make about interventions, medications, and other forms of direct patient care."
Connect, Communicate, Introduce Yourself, Respond and Anticipate
Since communication and connectivity are crucial to doctor/patient relationships, what happens when they are
compromised because of the layers and layers of documentation and paperwork doctors must fill out to comply with government regulations and mandates? In his medical blog, DrPullen.com, Dr. Pullen writes about Meaningful (Ab)use:
"Patient satisfaction and actual quality of care will be lower as a direct result of government regulations designed to improve quality of care. There you have it, my experiences from my first 6 weeks of daily work under the 2012 Washington state chronic pain management regulations and the Medicare meaningful use incentive program.
As president Reagan famously said, "The most terrifying nine words in the English language are: 'I'm from the government and I'm here to help .' "
One would hope that eventually, technology would free up more time for us to be with patients. One could envision a patient record, at the click of a mouse, accessible and accurate, transferable and portable, always ready for us, with all the correct information in it. But for now, there are huge challenges in implementing electronic medical records. At GlobalMed Blog,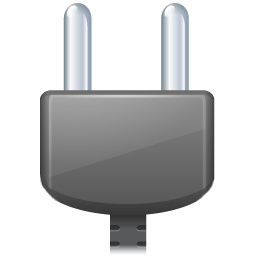 Robert Downey writes on Standardized EHR Interface and Interoperability. No standards for EHRs means no connectivity and this is hampering implementation.
"When vendors started writing the software, there was no "meaningful use" or patient interest in 24/7 access to their medical charts. So today, we have nothing but one unconnected silo after another. It's like recipes for chili. There may be some common ingredients, but no agreement on what goes in it."
Electronic Medical Records and their connections – providers, physicians, patients, care-givers, bring to the forefront the
problem of patient privacy. How to promote connectivity and collaboration while keeping information and patient data from getting into the "wrong" hands. Our expert on healthcare law, David Harlow, on his Health Care Law Blog wrote a great post, First Lawsuit Filed Against a Business Associate Under HIPAA/HITECH. The Minnesota AG's office has filed the first enforcement action under HIPAA/HITECH against a business associate that has improperly released protected health information. The bare facts of the case are unexciting (unencrypted laptop with patient data stolen from rental car), but the context is interesting: The feds have deferred acting against business associates until they can bring themselves to finalize the applicable regs, but State AGs march to the beat of a different drummer. The suit also alleged unfair and deceptive business practices due to inadequate disclosure to patients of the manner in which their data is used for predictive modeling of health care costs.
But there is some good news! Louise at the Colorado Health Insurance Insider comments on the new TR Reid
Documentary on US HealthCare. Her post, Documentary Highlights Greatness in Our HealthCare System, cites wonderful examples of collaboration in communities across the country.
"Hopefully this documentary will provide motivation and ideas for communities all across the country that are looking for ways to bring down their healthcare costs and provide high quality healthcare to the entire community. It will take some creative thinking along with a commitment to the greater good, but Reid's documentary proves that it's very possible – and it's working well in lots of places."
As a closing post, one of HealthWorks Collective's most distinguished contributor's, John Sharp, (eHealth), recently reviewed the book Connected: The Surprising Power of Social Networks and How They Shape Our Lives, by Drs. Christakis and Fowler. In his post, John states:
"Surprisingly, it is not just about online connectedness but broader concepts of connectedness in life including everything from bucket brigades to sexually transmitted diseases."
Connectivity is all around us, and what we do affects more than we may expect.
"It's not only what you do, but what you set in motion".
Next week, look for Grand Rounds on Paul Ware's Blog – Life with Huntington's