Here's How To Help Prevent Drug Relapse
It's important to prevent drug relapse when you are recovering from a substance addiction. Read on for tips on how to prevent it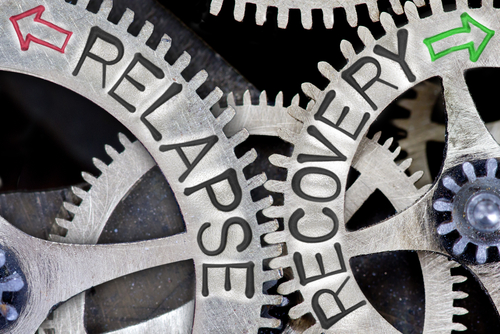 For people trying to get clean after suffering from drug addiction, the biggest challenge they must overcome is relapse. Many become frustrated when they relapse because they feel guilty about it. Since relapse is pretty common for addicts, it does not give you the reason to become lenient in avoiding it. Relapse can be damaging, and it must be prevented. It not only negates all your hard work, but it the added stress and damage from abusing drugs or alcohol also adds to the cumulative harm you are doing to your body. Relapsing can cause you to binge or overdose on the drug. If you want to prevent drug relapse, here are some steps to help you:
Participate in a Long-Term Addiction Treatment
Drug addiction is a chronic disease, and like any chronic conditions, recovery takes time. Most cases of relapse happens because participants only undergo one to three months of therapy. To help you achieve that better and longer drug rehabilitation, you must participate in an intensive and long-term addiction therapy.
A study conducted in 2007 shows that sustained recovery from drug addiction increases every nine weeks of active treatment participation. Those who continued their treatment after discharge also had decreased relapse rates. When choosing facilities for drug rehab, go for the one that offers intensive drug addiction therapies for as long as you can manage.
Know and Manage Your Triggers
Once you enroll in a treatment plan, you will begin to know and understand your triggers. Once you recognize them, you will have an easier time managing them. These triggers are what makes you crave and use drugs. Generally, these triggers can be everyday things and stresses, or specific events or emotions. During a therapy session, you will learn how to identify your triggers, and the therapist will help you deal with these triggers to help you curb your cravings.
Follow a Healthier Lifestyle
The model of relapse prevention was first developed in the 1980s. Since its introduction, tons of evidence from studies support its fundamental ideas. One of them is managing triggers, which was previously discussed. It also includes global strategies that help individuals lead a healthier lifestyle. The model understands that the process take long-term dedication, but once achieved helps reduce the incidence of drug relapse. Enrolling in drug rehab with a conducive environment helps the goal achievable. Those who enter into drug rehab Hawaii benefit from the island's tranquil and calm atmosphere that gives them a warm feeling of renewal.
Start living a healthier lifestyle by engaging in daily exercises. Running on a treadmill can be a good start. Measure your heart rate, so you do not overdo yourself. You can also participate in calm activities like painting or gardening.
Part of maintaining a healthy lifestyle is ridding yourself of toxic friends. If your friends constantly expose you to drugs and alcohol despite knowing that you stopped taking them, it is time to ditch them. They will do you no good. Someone who causes you to fall deeper into your addiction is not your friend. Save yourself and get out from that circle.
Take Medications Only When Necessary
Medications are paramount in the prevention of drug relapse, especially for opioid users. When used with supervision, buprenorphine and methadone can reduce cravings and prevent drug relapse. However, only use with guidance and only when necessary.
Never Shy Away From Support and Care
Many drug addicts think that they do not have a strong support system. That belief can become a major reason why people relapse during their addiction recovery. Always remember that you have a strong support system to help you go through the process if you look for it. Do not push away people who are trying to help you. You could also take advantage of support groups that are often available for recovery and aftercare programs. When you go out and socialize with people in the same situation that you are in, you are less likely to go into relapse.
Most rehab facilities offer aftercare support to help individuals stay engaged in their treatment process.
If you are currently undergoing treatment or in recovery from a substance use disorder, you have to understand that the treatment is not absolute. There is a big possibility that a relapse may happen. To prevent this, you must work with your counsellor to create a relapse plan, just in case. This plan must include all the things that you can do if you are experiencing a relapse, including the signs of relapse, so you can reduce the negative effects and get treatment right away.
In summary, you can prevent drug relapse if you have a solid treatment plan. Through this, you can identify your triggers and learn to manage them. By relying on a strong support system, leading a healthy lifestyle, and taking only medication when necessary, you are on your way to a good and long-term drug-free life. You just have to start.