Infertility issue is really an unwelcome motivator being experienced by most of the women so that they look for other treatment options in order to overcome this major issue.  Ranging from home remedies, surgery, and fertility drugs, to IVF, embryos, and donor eggs, a wide range of options has been vastly expanded by the modern healthcare for the sake of couples who are struggling to conceive.
Is Acupuncture Effective in Treating Infertility?
It is not possible for everyone to afford the economic costs of infertility ranging from drugs worth hundreds of dollars to some advanced procedures like IVF and IUI worth tens of thousands. As an effective and affordable healthcare, some alternative & holistic treatments are now gaining popularity among the people. In particular, Acupuncture has grown rapidly and practiced among therapists these days. It is not just valued for relaxing and stress-relieving, yet also a useful component to treat infertility. When used along with Western fertility treatments, it will surely increase the conception rate by 26%. About 4.5 million couples are suffering from infertility every year and fertility acupuncture is what most of the doctors ordered. 
How Does It Help to Treat Fertility?
The aim of every acupuncturist is to rebalance your flow of energy and therefore, making your body fertile. It helps in boosting female fecundity by means of doing three essential things:
Regulate hormone function
Increase the flow of blood to uterus and ovaries. This helps in relaxing your muscles that will, in turn, enhance the opportunity of getting an embryo implanting.
Tackle the causes of PCOS, which is a major cause of infertility
Typically, it will make you feel a lot more relaxed by relieving your stress
The Science Behind it: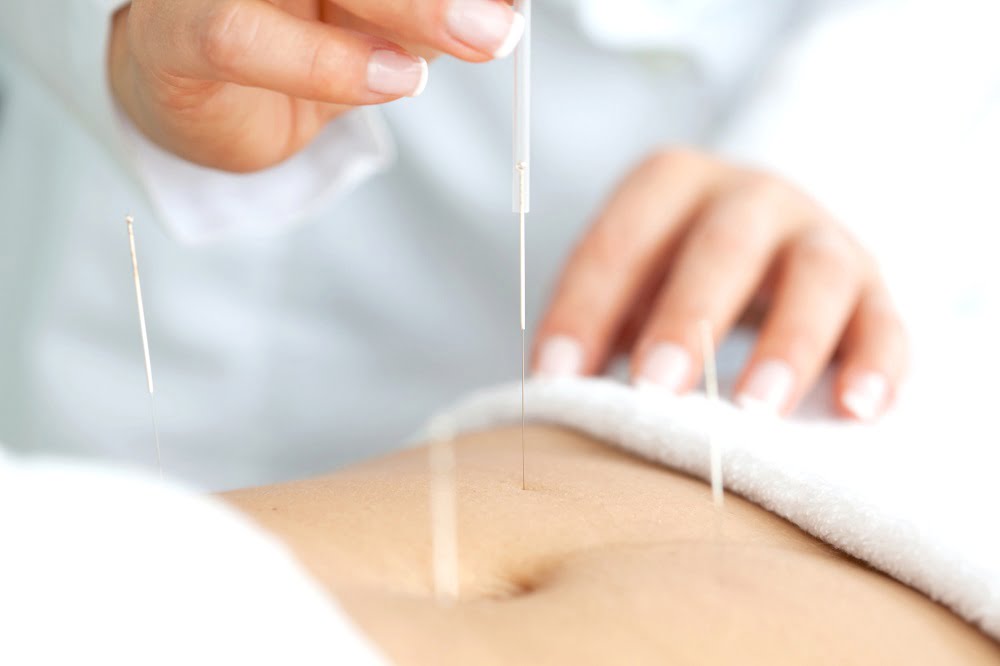 Stress is able to prevent a woman from ovulating. It can also create a spasm of the uterus and fallopian tubes, which interfere with the implantation of fertilized eggs. In case of men, stress will alter sperm counts, motility and thereby causing impotence. But, these effects of stress can be countered by acupuncture treatment by releasing endorphins into the brain.
It will increase fertility by increasing blood flow, reducing stress, and balancing the endocrine system. The chief objective of this medical process is not just getting conceived, yet also to stay pregnant in addition to giving birth to a healthy baby. It provides enough blood flow to uterus and ovaries so as to create a strong opportunity for the eggs to become nourished.
Energy is responsible for regulating physical, mental, emotional, and spiritual balance. If the flow of energy is disrupted through some poor health habits, it may lead to pain or diseases. This is where fertile acupuncture helps you by keeping the flow of energy in normal. As an outcome, couples tend to increase the chances of getting conceiving.  It can be used to treat any sort of fecundity disorder that includes spasmed tubes. This Chinese medicine helps support women all through the important time in their life both physically and emotionally. It will help with nausea, morning sickness, pains, aches, insomnia, anxiety preparation for birth and much more.
Is There Any Risk Associated with This Fertile Treatment?
Yes, there are some minimal risks associated while using this healing process for infertility. There is a chance of getting the risk of miscarriage if acupuncture points are not used correctly at the time of pregnancy. This seems to be a vital reason why people choose to include this treatment should hire a fertility acupuncturist who is experienced and specialized to treat fertility disorders.  Overall, acupuncture is completely safe regardless of the medical history of an individual.