How Do I Become A Clinical Documentation Specialist?
Want to become a clinical documentation specialist? Here's what you need to know about what the job entails and how to become one yourself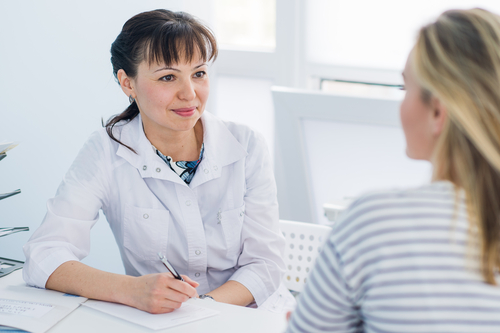 Are you considering becoming a clinical documentation specialist? Here's everything you need to know about the experience and education required. The median annual earnings of a clinical documentation specialist are $36,000. The figure is as per the U.S. Bureau of Labor Statistics (BLS). It's one of the most important careers in the medical field. Clinical documentation specialists work with hospitals and healthcare systems in monitoring patient records. Clinical documentation specialists are in high demand all over the world and is a good career line to follow. Are you considering becoming a clinical documentation specialist? Here's everything you need to know about the experience and education required. What Do Clinical Documentation Specialists Do? Clinical documentation specialists deal with the management of patient records in a facility. They are responsible for managing data and liaising with medical officers for proper referencing. You are basically involved in handling patient data and liaise with medical officers for correction. What Does It Take to Be a Clinical Documentation Specialist? The journey to be a clinical documentation specialist is shorter than that of a doctor or a surgeon. However, you still need to undergo quality training and certification before you start practicing. The basic entry-level education is an associate degree or a bachelor's degree. The course takes 2-5 years to finish. The initial years are spent on learning the area of study and the last years being mostly practice and experience gaining. You are required to study areas of biology, medical health records, information systems, and archiving. What Do Clinical Documentation Specialists Earn Clinical documentation specialists earn a decent salary. The median salary is anything above $36,000 with the majority of specialists earning more than this rate. The salary varies depending on whether one is working for a private medical institute or for public institutions. Other factors that could determine your salary include location, department and years of experience as well as the workload. The Bureau of Labor Statistics states that job opportunities for health information technicians will grow by 13% by 2026. The figures are attributed to a growing population of elderly persons and the need to digitize patient's data for easy retrieval. How Do I Become a Clinical Documentation Specialist? You might be asking yourself, how do I become a medical documentation specialist? There is no one single answer to this but you have to go through over various hurdles before reaching your goal. This is a combination of classwork, experience, and lots of work. Below are factors to consider. 1. Education Requirements Stellar performance in school is key towards becoming a clinical documentation specialist. Many universities and colleges offer this course either as an associate or a bachelor's degree. This can be in the form of health information technology (HIT) or health information management (HIM) degrees. The years of study vary as well as the depth of study. The curriculum for clinical documentation specialists includes various courses in science. They include epidemiology, biology and information archiving and elements of information science. There is also considerable time spent in laboratories, in lecture rooms, and in a medical internship. 2. Experience Clinical documentation specialists need to have a level of experience before they embark on a career. This begins at the university internship level where you can gain supervised experience preparing you for your first job. Beyond the internship, many healthcare documentation specialists can undertake volunteer sessions. These offer them quite some good hands-on experience. Most organizations need some prior experience before they employ you. It should be in areas of health information management and nursing. You can gain this experience by being a coder or a records technician in small to a medium medical facility. 3. Certification The clinical documentation specialist certification is one of the major certification courses. It's offered by the Association of Clinical Documentation Improvement Specialists. This association conducts the Clinical Documentation Specialist examination. Those excelling are allowed the full practice. Clinical documentation specialists can undertake a test to earn certification. This is offered by the American Health Information Management Association. This certification grants you license as a Registered Health Information Technician (RHIT). With this, you can practice at any facility. You are a recognized certified clinical documentation specialist. 4. Personal Traits Clinical data specialists must possess some personality traits that make them grow in their career. They must be able to learn quickly, keen to details and must not be bored with tables and forms. They have to be very patient with fellow workers. The rationale is that some of the records are often incomplete or not clear hence you must keep the line open for back and forth consultation. You will also have to be IT literate and able to interpret medical information. Besides, you need a general knowledge of the medical field. This includes regulations and medical vocabularies. 5. Opportunities for Advancement There is room for growth in this sector. You can take accredited Master's programs in health informatics (HI) and health information management (HIM). These are mainly research-based courses that offer you the opportunity to work with medical consulting firms. They are open avenues for career progression including getting jobs in specialized facilities. 6. Alternate Careers There are various alternative careers that you can take but still, remain within the line of medical records. These can include a medical secretary which is a clerical position responsible for basic appointments. You can also become a medical coder and develop codes for patient data or advanced medical information scientists. Another career line would be a medical transcriptionist. Their work is to listen to recorded audio conversations between a doctor and a patient and transfers it into printable documents. Clinical Documentation Specialists Is a Decent Career with Achievable Goals The career path of a specialist in clinical documentation is not as sophisticated as one may think. There are various achievable steps to take including quality education, certification, and experience. What is more appealing is that the job pays well and those qualified easily find job opportunities. There are more careers for you to consider in the medical records field apart from a clinical documentation specialist.