First published in the Harvard Business Review
First published in the Harvard Business Review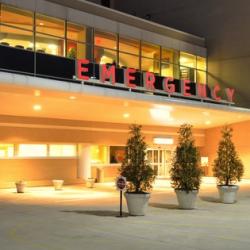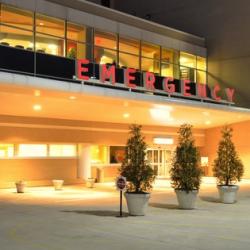 How does an emergency department (ED) go from the 6th to the 99th percentile in patient satisfaction, while improving dramatically in virtually every performance and efficiency category? If it were a Toyota vehicle-manufacturing plant, a key enabler would be a rope strung along each production line above team members, the Andon Cord. The cord can be pulled by anyone encountering a quality problem or needing assistance from the team leader. When the Andon Cord is pulled, music and lights alert the team leader, and everyone's attention is turned to collaborate and solve the problem.
In 2009, we pulled the Andon Cord.
We provided care for 57,532 patients that year, and our quality and safety metrics were excellent. Our patients, though, on average, had to endure a wait of more than one hour to see a physician. More than 3 percent of our patients simply walked out, reasonable by academic medical center standards, but by no account desirable. Although patients rated the quality of care by physicians and nurses as very high on standardized surveys, overall patient satisfaction with our emergency department experience ranged between the 6th and 40th percentile when compared to similar sized academic emergency departments.
We were also overcrowded. A 2007 analysis showed that for the volume of patients we served, our physical footprint was undersized by nearly 50%. Patients deemed sick enough to be admitted to the hospital spent hours in the emergency department "boarding," or awaiting transfer to an inpatient bed that was already occupied, further burdening already insufficient resources.
A planned doubling of our square footage was derailed by the financial crash, which depleted capital, but in some ways this turned out to be a blessing in disguise. With funding available for only few additional beds, it was clear that we couldn't just get bigger; we had to get better. And to achieve our aim of "VIP care for every patient, every time," we not only had to re-engineer our processes; we had to fundamentally change our culture.
Rethinking the time-honored processes upon which our daily operations depended would require overcoming the complacency that pervades many large academic medical centers. To foster a common sense of urgency, every member of our leadership team was provided a copy of John Kotter's "Our Iceberg is Melting." By the time we got to work, no one was under the illusion that we could continue on with business as usual.
We enlisted experts in operational effectiveness and service excellence, and both leaders and front line staff were trained on the principles of lean manufacturing. Initially described by John Krafcik at MIT in the late 1980s, lean principles build upon the quality improvement processes of the Toyota Production System (TPS). Healthcare institutions began to experiment with lean in the early 2000s, and some emergency departments were among the early adopters.
Over the next 18 months, our team embraced lean principles, looking to improve value and reduce waste at every step along the patient journey, from arrival to ultimate disposition. We identified key stakeholders: front line staff including physicians, nurses, resident physicians, physician assistants, technicians, and administrative personnel, who formed "work out" teams dedicated to process redesign. Teams were supported by analysts, who provided detailed analysis of arrival rates, process times, census, and staffing. We found, for example, that at key times of day nursing triage was a significant bottleneck to patient flow, even when beds were available in our patient-care areas. But by adopting an "any-patient-to-any-bed" approach we were able to largely eliminate the need for traditional triage, except during periods of substantial patient surge.
During rapid-improvement events, teams mapped processes and designed Ishikawa diagrams to aid in identifying cause and effects of waste. Teams conducted dozens of tabletop and live walk through trials of new pathways and innovations. Ideas succeeded and failed in equal numbers; the bar for success was high and immovable. Standard work processes designed to ensure reproducible, predictable outcomes and minimize variation were defined collaboratively. We painstakingly studied, measured and learned from each trial. Then we did it again.
Streamlining our front-end processes and reducing "door to bed" time allowed us to cannibalize much of our waiting room and triage area for badly needed patient care space. Combining this with the modest additional space provided by the hospital created a new patient care unit with 12 beds.
We began to see improvements almost immediately, and the results have been largely sustained. From a baseline of 65 minutes in FY09, the average "door to bed" time has declined to 22 minutes in FY13, with more than half of our patients in a bed within 9 minutes of arrival. Walkouts have declined by more than 50%, from an average of 3.3% per month to less than 1.5%. Our patient satisfaction scores have risen from the lowest quartile to as high as the 99th percentile, and have remained at or above the 90th percentile for 7 of the past 9 quarters. Patient comments confirmed that we were hitting our targets. "Best experience I ever had in the ER. Keep doing what you're doing!" "I was surprised at how fast I was examined & treated", "Excellent care – was always kept informed of what was happening, why all decisions made…No delays." In the interim, our volume has increased to over 60,000 visits annually. One area where we have yet to see improvement: inpatient boarding hours have also increased, an ongoing stress test for our new systems.
In the current healthcare climate, we face increased numbers of complex or seriously ill patients, an aging population, greater costs, declining reimbursement and waning resources. Looking at our care through the eyes of our patients compelled us to pull our Andon Cord. Will you?