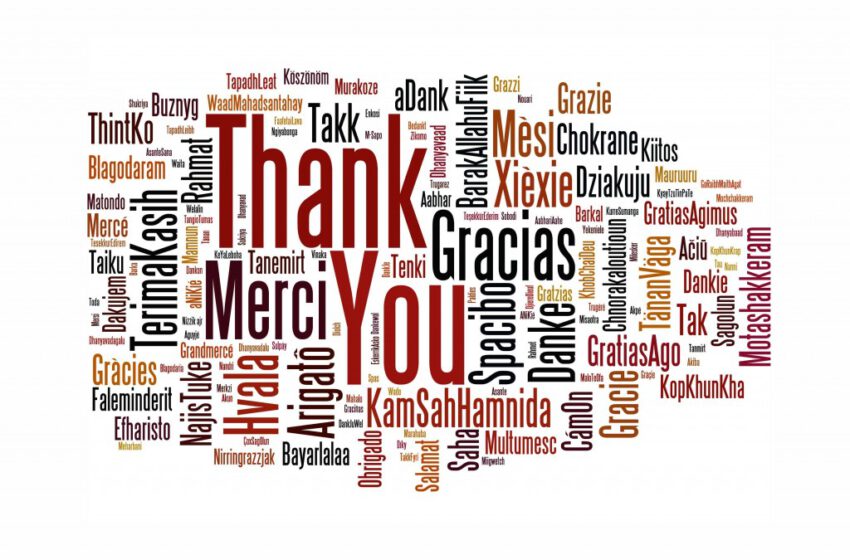 Health Patients Say Thank You to Employees
Merci. תודה. Muchas gracias. Salamat. Thank you.
Merci. תודה. Muchas gracias. Salamat. Thank you.
No matter which words are used, an expression of appreciation brightens a health care worker's day. Whether we're providing life-saving medicine, hacking through the thorny thicket of finances or simply offering a shoulder to lean on, we make sure our patients feel cared for in all ways. We do this because it is our passion; we don't expect displays of gratitude. Still, we're all only human, and acknowledgment of our efforts can't help but make us feel good.
As we've rocketed into the age of smartphones and iEverything, handwritten notes have become posts on a pixelated wall. Facebook can often be an open floodgate of emotion, but sometimes the tide is gentle. Melanie Foster's experience at Northwest Hospital moved her to publicly thank the staff she met. "Thanks to all the doctors and nurses who helped me … the care I received was warm and professional," she wrote. "I never felt like a number … the staff is incredible."
Joyce Fortune, a front desk receptionist at Levindale, was touched when two residents' families took more old-fashioned approaches: One gave her a single flower and another sent her supervisor a note lauding her generous spirit. These random of acts of kindness have a way of spreading: Joyce took the time to write both families personally.
Even the simplest gestures can be the most deeply meaningful. For Bracha Roth, LGSW, Sinai Rehabilitation Center, the profoundly personal nature of one patient's thank you gave it great meaning: "[She said] she would light an extra candle each Friday in my honor because she appreciated the care I had given her. I was extremely moved because lighting candles is a religious ritual for her."
Over the course of several months, Susie Thompson, director of financial services at Courtland Gardens, navigated a maze of insurance variables for a resident's family. The family was so appreciative of Susie's diligence that they sent several thank-you notes throughout the long process. Susie is a seasoned pro, yet each card truly touched her.
Two security personnel at Northwest Hospital also know first-hand how sweet it feels to be singled out for their efforts. A former patient who was experiencing chest pain couldn't thank Jettie Pendergrass enough when the officer got him a wheelchair. Gregory Butler was also on the receiving end of heartfelt thanks after he found a pair of glasses that a Northwest Hospital patient had lost. Don Abrams, M.D., chief of Ophthalmology at the Krieger Eye Institute, was especially touched when a woman whose eyesight he saved made a small donation to help others who'd been in her position.
There was nothing small about the pizza that a Northwest Hospital patient had delivered to the PACU. Gloria Gontrum, the clinical leader there, says the woman was so thrilled with her experience that she sent the department a three-foot-long pie!
While some folks hop online to say "thank you," and others put pen to paper, 73-year-old James Wright used pedal power to make his voice heard. James steered his bicycle for 30 minutes in the pouring rain just to reach Yolanda Marzouk, a navigation specialist at the Alvin & Lapidus Cancer Institute, and thank her for making him feel valued and important throughout his treatment process.
Gratzi. Danke. Efharistó. Dōmo.
It's said in so many ways all over the world, but the sentiment remains the same.