From time to time, we report news and perspectives on the latest in healthcare app development, and the use and potential for new medical apps in healthcare, and especially radiology. Hundreds of medical apps are being released for healthcare every month, for both Android and iOS smartphones and tablets. Yet clinicians are finding it difficult to determine how to use this cascade of applications. Many medical apps permit patients to provide data to clinicians about their personal health status—number of steps per day, calories per meal, or finer nutritional detail. Certainly this is valuable background, assuming the physician has the time to review it. But where does this additional data belong in the EHR (if at all)? If your organization is pursuing a Vendor Neutral Archive (VNA), determining guidelines for storage, clinical rules and information lifecycle of consumer data should definitely be part of your enterprise planning, as it can easily add function to your collaborative efforts among patients, PCPs and specialists. Many of the new apps are helpful to clinicians and do not include HIPAA-sensitive data: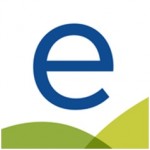 Epocrates has several such apps, like the Nephrology Tool with its renal data and calculators, or the Epocrates continuing medical education (CME) tool with over one million active members pursuing CME on their smartphones.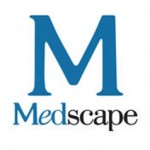 Medscape is another useful app for both Android and iOS devices that helps clinicians stay up-to-date with the latest journal articles and news. This week in radiology, for example, Medscape reports on discoveries funded by the Brain Initiative, as well as news from RSNA about radiologists' use of social media to raise their public profiles and other articles covering new studies. (Source: http://www.medscape.com/radiology)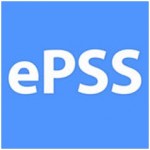 Clinicians we spoke to told us they used the AHRQ ePSS app to screen patients quickly for a quick evaluation of possible preventive steps applying to patients based on a number of risk factors including age, sex and more.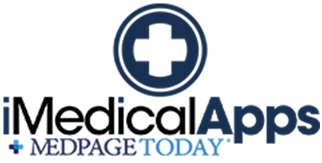 iMedicalApps keeps track of all things healthcare app-related and recently published an excellent rundown entitled "The Best Medical Apps Released in 2015 for iPhone & Android." They reference apps including clinical, educational, practical, helpful, and yes, even fun. Examples include Bard VR (using Google Cardboard to the iOS ResearchKit and discussion of recent studies launched using the kit as a framework.
Are you using healthcare apps in your enterprise? Everything Rad would be interested in hearing about your favorite apps and how you are incorporating app data into your collaborative workflow, data storage and access. The post Medical Apps and More Medical Apps appeared first on Everything Rad.