What has caused the emphasis on Patient-Centered Care, Patient-Centered Medical Homes, and Accountable Care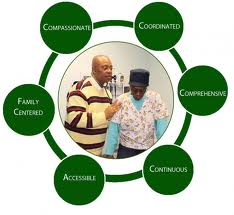 Organizations?
What has caused the emphasis on Patient-Centered Care, Patient-Centered Medical Homes, and Accountable Care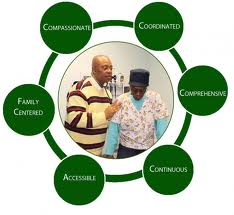 Organizations?
In a nutshell, our healthcare system is inefficient. Healthcare costs are continuing to rise at a level higher than inflation, quality is less than optimal, and our coordination of care is fragmented and disjointed. Additionally, hospital admissions/readmissions are increasing and need to be controlled.
What is the solution, or at least one solution, to try to fix our healthcare system?
One such answer is a concept called patient-centered care. This is not a new concept. It was originally proposed by the American Academy of Family Medicine in 1967. The concept began to gain popularity in the 1990s and started to take off in 2002. Patient-centered care is exactly what the term infers. It is care that is focused upon the patient and involves the patient in all of his healthcare decisions.
Where does the Medical Home Concept come into play?
A medical home (sometimes referred to as patient centered medical home PCMH or patient centered health care home PCHCH) is the term used to denote an organization that has officially adopted the patient centered care concept. It is not really a place but a healthcare model. The model incorporates the focus on patient centered care and takes it a step further to include care coordination between the primary care physician and any others involved in the patient's care such as specialists, laboratories, and imaging. It seeks to provide continuity of care throughout the full spectrum of healthcare providers. The Medical Home was introduced in 2007 as a collaborative effort between the American Academy of Family Physicians, American Academy of Pediatrics, American College of Physicians and American Osteopathic Association. The primary goals of the medical home are to provide better access, coordination of care, prevention, quality and safety.
What are the building blocks of a medical home?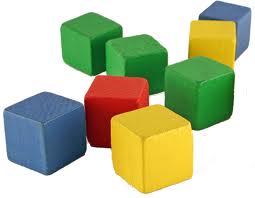 The medical home is established based upon the following building blocks or principles:
Comprehensive Care
Patient-Centered Care
Coordinated Care
Accessible Services
Quality and Safety
Challenges to creating a PCMH
PCMHs are not setup overnight. It is a lengthy process in which certain barriers may exist:
This method is still a bit disjointed in terms of providers outside of the primary care physician. There aren't any direct incentives for these providers and therefore little motivation to join efforts with primary care.
PCMHs can be costly to setup and even cost-prohibitive for smaller practices.
How are some of the challenges to becoming a PCMH overcome? Enter the ACO
What is an Accountable Care Organization (ACO)? An ACO is basically a network or neighborhood of medical homes. It is a collaboration of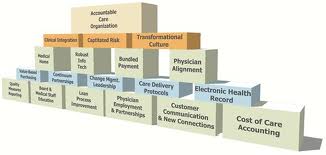 different organizations and practices working together which may include primary care physicians, specialists, hospitals, providers, payers, etc. The ACOs take medical homes a step further in emphasizing the alignment of incentives and accountability for providers across the continuum of care. There is a need for very strong leadership to address cultural, legal, and resource related barriers when creating an ACO.
Benefits of ACOs
Ability to manage a larger population with a larger budget (combined budget for participating organizations)
Better cost management
Less variation in the population
Ability to track and trend quality better
Receive fee-for-service payment
Share in cost savings through either risk-adjusted projecting spending targets and/or partial or full capitation
Types of ACOs
Currently there are several types of ACOs which might be created:
Large integrated delivery systems
Physician-hospital organizations
Multispecialty practice groups with or without hospital ownership
Independent practice associations
Virtual independent networks of physician practices
So where does accreditation come into play or does it?
In order to be considered either a PCMH or an ACO, the organization(s) must be accredited. Accreditation offers national recognition to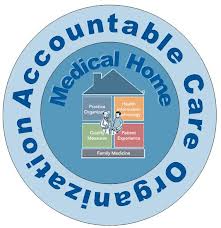 organizations for achieving levels of excellence in areas such as quality, patient satisfaction, and safety. Accreditation provides piece of mind to those wishing to do business with an organization, which in turn provides a competitive advantage. Accreditation for PCMH is offered through the following organizations:
NCQA accreditation
TJC accreditation
AAAHC accreditation
CARF accreditation (new for 2013)
Accreditation for ACOs
Currently, the only organization authorized to provide accreditation for ACOs is NCQA. NCQA was on the cutting edge of medical home accreditation and standards became effective in 2008. Note this was before the Patient Protection and Affordable Care Act became effective in 2010. In 2011, NCQA revised their standards and these are still the most current regulations for NCQA. In January, 2012, NCQA launched their Consumer Assessment of Healthcare Providers and Systems as a part of their medical home accreditation. This takes patient centered care to the level of accountability and provides a mechanism for tracking and trending quality and safety initiatives for organizations while providing a means of comparing organizations to one another.
NCQA was again ahead of the curve in launching their ACO accreditation effective November 2011. To follow suit with their PCMH product, NCQA launched their Healthcare Effectiveness Data and Information Set (HEDIS) tool. This tool is used to measure quality for organizations and allow organizations to be compared. It is similar to HCAPS but specific to ACOs.
If you like this post, please read other posts in the series on the Person-Centered HealthCare main page. And if you have a story to tell that may be a fit with our series, please comment below or email me at joan@socialmediatoday.com