Assessing the Quality of Service Delivery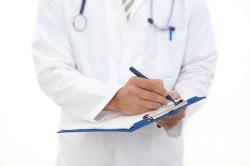 With consistent disruption within the healthcare world driven by a cycle of innovation and consumer pressure. It has become more difficult for healthcare concerns to assure continued profitability and growth. It is clear that Patient acquisition and retention is more difficult across all areas of healthcare.
Assessing the Quality of Service Delivery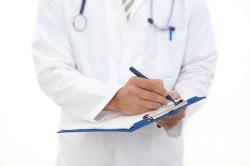 With consistent disruption within the healthcare world driven by a cycle of innovation and consumer pressure. It has become more difficult for healthcare concerns to assure continued profitability and growth. It is clear that Patient acquisition and retention is more difficult across all areas of healthcare. Because of this it is clear that quality of service delivery has become an imperative. It is this quality of service delivery that will drive Patient loyalty and through that customer referral.
Patient loyalty and customer referral are concepts that when delivered will secure your business and drive future growth. We need to understand that the healthcare business, like every other business has changed. The acquisition of healthcare is a purchase just like any other purchase. Like other purchase decisions in other industries, the power within the process has changed hands.
Consumers, in our case Patients, aided and abetted by freedom of information and changing outlook, have seized power. The paternalistic or authorithy relationship that once held sway is gone. This situation has radically changed the way many of us do business, making the adoption of new technologies and ways of communication an imperative. In our haste to move forward with the adoption of these new ways of doing business, it is important that we don't forget that any strategy without a strong focus on quality of service will fail.
It is an accepted norm that healthcare organisations have identified Key Performance Indicators that can be monitored to assess performance. Those KPIs are used to monitor clinical and financial performance across the industry. Whilst those KPIs are more than useful, they tend not to reveal the deeper story about an organisation.
Assessing your Practice/hospital/department on cold hard figures is necessary, but it doesn't give you the complete story in relation to quality of service. Understanding the quality of service delivery or indeed lack of service, is an imperative when thinking about Patient retention. Assessing the performance of the service of your business is an imperative if you want to retain Patients and grow your business. Because the retention of Patients through loyalty will grow your business through customer referral.
Social proof, testimonials, word of mouth, has become more important than at any other time in business. In particular in the healthcare world where sometimes momentous decisions are made by healthcare purchasers. How can we assess quality of service delivery and what can we do to act on those findings?
As part of my job I regularly assessed hearing healthcare Practices on service delivery. The tool I most used was the RATER model. This assessment tool will allow you to understand just how your Practice performs. It can identify what you are doing well and what you need to change.The question is what do you assess and how?
The RATER Model in Healthcare
The RATER Model was created by professors Valarie Zeithaml,A. Parasuraman, and Leonard Berry, and published in their 1990 book, "Delivering Quality Service." The book itself is an excellent read for any Practice owner who really wants assistance in positioning their Practice for Patient Retention.
The model highlights five areas that customers/Patients generally consider to be important when they use a service. These areas are as important for the wider healthcare industry as they are for every industry. The areas are:
Reliability – your ability to provide the service you have promised consistently, accurately, and on time.
Assurance – the knowledge, skills, and credibility of staff; and their ability to use this expertise to inspire trust and confidence.
Tangibles – the physical evidence of the service you provide. This could be offices, equipment, employees, and the communication and marketing materials that you use including any on-line channels.
Empathy – the relationship between employees and customers.
Responsiveness – your ability to provide a quick, high quality service to your customers.
By focusing on these five areas, you can analyze and improve your service levels across your Practice.
How will you apply the RATER Model in your Practice? The best way to apply the Model is by carrying out a Gap Analysis using each of the five dimensions in your Practice. Honest analysis is imperative, as humans we are very adept at lying to ourselves. With honest analysis taken with the input of all staff members, you can then come up with a plan for improving the way that you serve your customers.
A Gap Analysis is a simple exercise, identify the following in each of the five areas:
Future state – the "place" you want to be to provide exceptional service.
Current situation – how you currently provide your service.
Next Actions – how you'll move from your current situation to your future state.
Use the following questions as a starting point for thinking about each area:
Reliability
How well do you provide the service that you've promised to your Patients, efficacy of instruments, follow ups, repairs?
Are your systems and processes clearly identified, written, robust and reliable?
Is service delivery consistent and timely, across all service channels (including any online channels), sale to fit times, aftercare times, response to a service request?
Could you improve the quality of your service in any other way?
Assurance
Do your Staff have the skills and knowledge needed to deliver a good service, across all channels?
Do your Staff need any further training or development?
Do your Staff inspire trust in Patients?
Is your service clinically compliant, does your service engender ongoing feelings of security in your Patients?
Tangibles
Is the evidence of your service (products, packaging, marketing materials, website, offices, Staff appearance, and so on) attractive and appropriate for your customers, back to decor and presentation here?
Are your website FAQs useful, comprehensive, and up to date? And can people talk to a human being through other channels if their questions haven't been answered, or if your website is down?
As well as managing traditional channels and your website, are you properly handling queries and feedback through Twitter, Facebook, LinkedIn and other online services that you use?
Does your Practice respond quickly to phone queries or requests for support from Patients?
Does the physical or virtual evidence fit with your organization's desired brand?
Empathy
Do your Staff build good relationships with customers?
Do you build good relationships with your Patients
Is all communication with Patients clear and timely?
Do Staff show empathy with Patients? Do they understand why empathy is essential for providing a great service?
Do your Staff genuinely care about Patient needs, do you?
Are Staff able to see things from a Patient's point-of-view?
Responsiveness
Do you provide a prompt service, which is easy to access?
Do you manage complaints and feedback appropriately, response times and format?
Are Staff always willing and able to help Patients, able is the key?
Do you resolve Patient issues and problems satisfactorily, and in good time, across all service channels?
Having identified your future state and your current situation, lay out a clear strategy to get from your current situation to your proposed future state. Involve your Staff in the strategy planning and consistently talk to your Patients to assess the changes and feedback on any perception of improved services. It is important that you involve your staff and Patients in this process, only then will you get a clear picture of how you are doing.
If your Patients or staff are uncomfortable with giving feedback, allow them to do so completely anonomously. It is important that you get their most honest opinion, because it is this opinion that will allow you to assess your delivery. The involvement of both staff and Patients allows the feeling of ownership. It engages both sets of people, something that can only be good for your business.
The RATER Model, once applied honestly to a business, is an excellent tool to asses where you are versus where you want to be. It allows you the hard data that you need to make clear strategic decisions. The next step is to put those decisions into practice with the backing of your staff. In this way you can be sure that the quality of service provided by you and your staff is increasing. It is important though that you understand that RATER is not a one time event.
In order to stay ahead of the game and to be delivering market leading quality of service, you need to consider RATER as an ongoing function. You also need to ensure that your staff and your Patients are completely engaged in the ongoing process. Happy staff leads to happy Patients which leads to a happy business.
Doctor rating / shutterstock