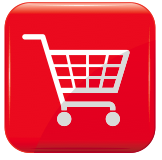 Shopping for Health Insurance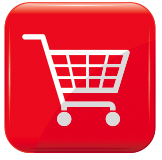 I have health insurance. The premium is pretty low but I have a high deductible. I am not often sick and I am not on any medication. I can't remember when I saw a doctor last, perhaps last year for a skin check.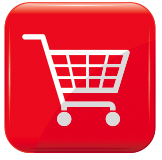 I have health insurance. The premium is pretty low but I have a high deductible. I am not often sick and I am not on any medication. I can't remember when I saw a doctor last, perhaps last year for a skin check.
October 1st is the opening of the health insurance marketplace. That means that we Americans can shop for health insurance on the open market. We cannot be refused for pre-existing conditions. And some of us may qualify for financial assistance.
And so, I decided to shop around and see if I could get better coverage for myself at a better price.
I went to healthcare.gov to get some basic information on the exchange situation. Then I went to healthcare.com to find out what kind of plan was available to me. The Marketplace isn't really open until Oct 1st, so I couldn't get all the information that I wanted quite yet. But I decided to fill out an application anyway and see what I could find out.
I filled out my name, address, birth date, my height and weight and my smoking status (non-smoking). Well, no sooner had I filled out my phone number, than …..brring! I got about 5 calls in one minute from insurance companies, brokers, agents, whatever looking for business. I admit that I hung up on a couple and didn't answer some others. I did talk to several though and actually made an appointment with one broker, just for the experience.
The broker, who wished to remain anonymous is from Insphere and he advertised that they are the largest independent insurance broker in the US and deals with many different insurance companies. Therefore, he can research for a "custom-made" plan "specifically to suit my needs". Well, good sales pitch anyway. And he also asked, "So if we found the right plan for you, would you be ready to switch?" Good pre-close technique there.
He caught me a little off guard when he said that they wanted a personal appointment, face to face, at my home. Really? Just for a consultation? I didn't really want to meet at my house, so I let him know that I lived pretty far out in the country (I do) and it might be better to meet in town. "Is Monday or Tuesday next week better for you?", he asked in typical salesman-speak.
Before meeting with the broker, I wanted to make a list of questions and 'things to consider' about purchasing my own health insurance:
Price of premium
Amount of deductible
Percentage of care covered
Hospitals and doctors in network
Gate-keeper (referral by PCP) required?
Full disclosure: my premium is currently $278 for an individual plan. I have a $5K deductible and then they pay 100% of the costs if I stay in the network. If I go out of network, they only pay 50% of the costs.
I arrived for the meeting with the broker, laptop in hand, but as soon as I mentioned that I was blogging about the experience, he balked. He admitted that he felt "uncomfortable" with the situation and did not want to proceed without approval from his supervisor. We waited for about 15 minutes for the supervisor to call back, but I guess he was occupied because he never did call back.
I then turned to some of the emails that had come my way as the result of my filling out the application online. Anthem Blue Cross had some pretty good plans, and the premium was cheaper for a $5K deductible, but….they only paid 70% of costs after the deductible was satisfied (read the small print!).
I went to Aetna next and thought I would talk to a real live agent. She was very pleasant and agreed to help, but did let me know that the plans for 2014 would not be out until next week and that it was better for me to wait until then.
I called my own insurance (Coventry) and asked about next year's plans. They said they would not be out until Oct 1st and that I would receive a letter and information about them shortly. They said that I could also go online Oct 1st and find out more then.
I find it pretty amazing that my own insurance company was not trying to keep me with them. I pay premiums every month, but don't file many claims at all. I have never reached my deductible in any of the 8 years I have had the policy.
October 1st!
Well, it's October 1st and I went online to fill out an application. Big surprise, the website is not working. It tells me to fill out an application but my "security questions" were blank – no questions so of course I couldn't contribute any answers. I thought they might want me to supply the questions, but I was unable to type in questions either. Oh well…..maybe it will get straightened out later.
Full disclosure: I DO believe in ObamaCare and think it's great that the uninsured can now purchase health insurance online at fair prices and possibly qualify for subsidies.
It's too bad that the website didn't seem to be working. I knew there would be bumps in the road, but I couldn't even fill out the application!
Oh well, I do have until Dec 1st (when my Coventry contract ends) to decide on a plan for 2014. I'll try again soon.
I would LOVE to have your thoughts or your experiences about the health exchanges and shopping for insurance, so please comment in the space below or send us your posts!