Over the years, the versatility of mobile technology has led to significant innovations in healthcare. From implantable devices to smartwatches, mobile technology has improved the delivery of healthcare services to masses. Mobility is emerging as a game-changer in the healthcare industry at large. Improving the patient's health and providing efficient healthcare are the two main areas in healthcare which are needed to be enhanced. Today, an overwhelming majority use smartphones for various purposes including health and wellness. On that note, the healthcare industry today is putting more focus on mobile technology i.e mobile apps, mobile sensors, mobile data collection forms. It helps to provide better healthcare, streamlining operations, cutting cost and increasing productivity. There is a rapid proliferation of healthcare mobile apps in the healthcare industry. In this blog, we are going to cover some of the top trending and innovative healthcare mobile apps in 2020.
Top Trending Healthcare Apps:

Medici is popular as Whats-app or messenger for healthcare. This new HIPAA compliant healthcare messaging app allows patients to connect with all of their doctors, dentists and other specialists through a single platform. The app helps patients to receive a fast response regarding their health concerns. Which may or may not require a visit to their physician's office. According to the makers of Medici, the app will also allow doctors to effectively compete with telemedicine companies. It offers a whole range of benefits for both patients and healthcare providers. Patients can avoid the waiting room by getting their questions answered on a virtual platform. Also, they can receive prescription refills without going to administrative staff. For physicians, the benefits revolve around the time-saving functions of the app. Medical professionals can respond to patients' messages on their own time and get paid on a per consult basis through a secure platform. The company also suggested this platform could decrease the number of patients visiting urgent care clinics. Therefore helping to retain patients and provide them with a higher level of service.
Doximity is a private network for physicians. It is a new healthcare technology app from the founders of Epocrates. It is designed to eliminate time wastage in communication. It provides the network and tools to collaborate on patient care with any doctor in the country and across all medical points. With Doximity, it is easy to find exactly whom you are looking for. You can quickly search over 567000 US physicians using the platform. You can narrow down your search by specialty, location, clinical interest, language, hospital affiliation or insurance. Doximity features Include a social news feed for medicine. Keep up with the latest clinical news in your specialty. Earn free Category 1 CME. Call patients without using *67. Search the largest directory of U.S. clinicians. Find clinicians based on specialty. location and clinical interests. Send HIPAA secure faxes from anywhere. Sign, date and annotate documents. Let clinicians know what you do best with your digital CV. Quickly lookup office info for any other physicians, NP, PA or pharmacist. Reconnect with former medical school classmates. co-residents, co-fellows or colleagues.


With ClotMD, we can easily manage onsite testing. It connects patients, healthcare professionals, and other caregivers to bring enhanced coordination of care while improving your bottom line. With this app, everyone involved in the patient's healthcare can access consistent, reliable and real time information on any mobile devices or computer. It is known for its support on the business prospects of the healthcare firm. It is continuously improving the business of many healthcare firms. The app offers many features like easily managing INR levels and dosing schedules. Real-time alerts and notifications regarding your INR levels, testing schedule, or appointment reminders, Receive communication from your treating physician when your medication dosage requires adjustment based on your most current INR levels. Refer to the built-in diet library to help you maintain your target INR levels. Track your INR results, share your history with any healthcare professionals you choose.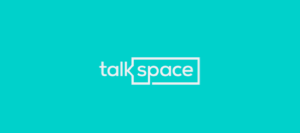 Talk space is a very innovative, affordable and useful mental health app. With the help of Talk space, you can communicate with a licences therapist in your area with the comfort of your device. The app allows users to communicate via text chat, voice calls and video chat. It has been used by over 1 million people of age 13 and above. Finding happiness and mental satisfaction is a privilege of the few. Talk space helps with online therapy and works with licences therapists on the platform for less than $50 a week. With unlimited messaging therapy, you can invite one of your therapists whenever it is convenient for you. Because your therapists are almost always around, you can consult with them a couple of times in a day without having to wait for a week or more for your next appointment. You can share anything with your therapist whenever it comes across. No matter where you are you can consult anytime.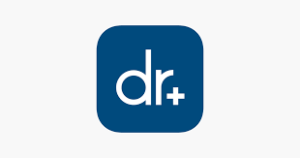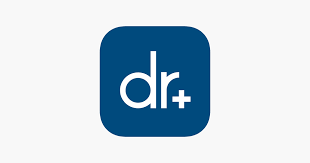 Doctor on Demand app connects you with real board-certified doctors and doctoral-level therapists over live video without the hassle of waiting rooms. The app allows doctors to take your medical history and your symptoms, and perform the exam thereby through the comfort of phones, tablets and computers. It can solve many health-related issues. Most cases cured in the platform are of Cold & Flu, UTI, Allergies, Depression & Anxiety, Skin and Eye Issues, Urgent Care & more. It's fast, efficient and economic. This online consulting costs flat $40. This app can effectively save your time and money spent on healthcare. For example, If you go to a doctor's office the first thing that requires is to get one leave from work. Then, the time is consumed in travelling and waiting for your turn in the waiting room with other patients. In this process, You will end up spending more time and money. With the help of Doctor on Demand, you can save all your time and efforts and you can get more personalized care.
Conclusion:
Mobile app brings speed and efficiency in the healthcare services. There is a rapid increase in the number of m-Health apps in the last five years because of heavy investment in the digital health market. Today there are more than 3000 m-Health apps are there in the market. This number is doubled as it was in 2015. The US m-Health app market is expected to grow to $50 billion by 2025. Healthcare service providers are required to think forward and expand their services from physical to digital healthcare services. In the next couple of years, it is going to be a must-have asset for every healthcare organization to deliver services that people need and stay relevant.