Ultrasounds are frequently used during pregnancies. The average woman gets 2.7 ultrasounds during the course of their pregnancy.
A pregnancy ultrasound allows healthcare providers to detect any problems with the growing fetus, and parents can see their baby for the first time. A growing number of doctors are using ultrasounds for things like detecting heart defects. Ultrasounds are an integral part of routine prenatal care and are now a standard option for pregnant women.
The American Congress of Obstetrics and Gynecologists considers diagnostic ultrasound procedures safe. It is essential to have your ultrasounds performed by a qualified doctor. The doctors should use the best quality Ultrasound machine to ensure the results.  An ultrasound machine by USC Ultrasound could be the ideal option for performing the process by doctors.
This post will explain the purpose, types, process, preparation, and benefits of ultrasounds for pregnant women and when they should occur.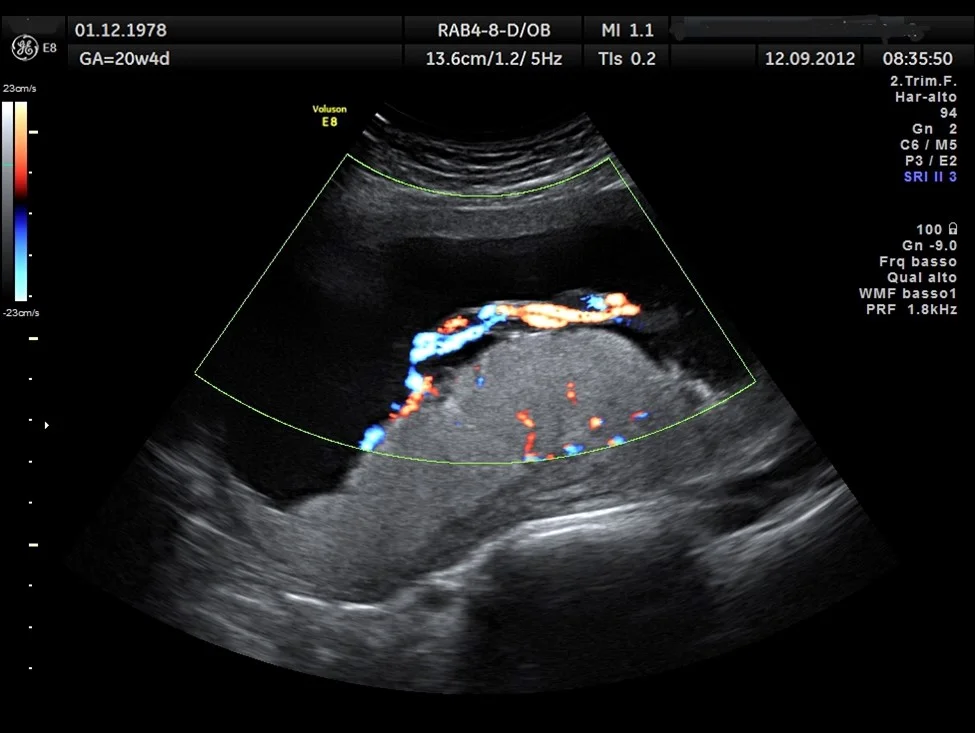 What is a pregnancy ultrasound?
An ultrasound of pregnancy is a test that uses high-frequency sound waves to image both the baby and the mother's reproductive organs. Each pregnancy has a different average number of ultrasounds.
A sonogram (also known as an ultrasound) can monitor normal development and detect any problems. Several advanced ultrasounds are available, including a 3-D, 4-D, and Fetal Echocardiography. These ultrasounds provide detailed and high tech imaging of the fetus' heart.
Pregnancy ultrasound: Reasons
An ultrasound can be used during pregnancy for many reasons. If a problem was found in an earlier ultrasound or blood test, your doctor might order additional ultrasounds. Non-medical ultrasounds can also be ordered, for example, to provide images to parents or determine the gender of the baby. Although ultrasound technology is safe for the mother and baby, healthcare professionals do not recommend it for use if there is no medical benefit. This is part of the process of helping women give birth.
During the first trimester of pregnancy,
Ultrasounds can be performed in the first trimester (weeks 1-12)
confirm pregnancy
Check the heartbeat of your fetus.
Calculate the gestational date of your baby and determine its due date
Check for multiple pregnancies
Examine the placenta and uterus.
Diagnose an ectopic pregnancy (when a fetus doesn't attach to the uterus) and miscarriage
Examine the fetus for abnormal growth.
During the second or third trimesters of pregnancy,
An ultrasound can be performed in the second and third trimesters (12-24 weeks, respectively) or at birth (24-40 weeks).
Monitor the growth and position of your fetus (breech, transverse or cephalic, optimal, or optimal).
Determine the baby's sex
confirm multiple pregnancies
To check for problems in the placenta, you can look at it. This is when the placenta covers your cervix, and placental abruption occurs (when the placenta separates from the uterus before delivery).
Check for Down syndrome characteristics (done between 13-14 weeks).
Check for congenital anomalies or congenital disabilities.
Examine the fetus to determine if there are any structural abnormalities or problems with blood flow.
Monitor the amniotic fluid levels
Determine if the fetus has enough oxygen
Diagnose problems with the ovaries and uterus, such as pregnancy cancers
Measure the length of your cervix
Guide other tests such as amniocentesis
confirm an intrauterine death
How to prepare for an ultrasound?
An ultrasound performed earlier in pregnancy may require you to have your bladder full for the technician to see the fetus. However, your sonographer or doctor may give you specific instructions. You may need to empty your bladder about 90 minutes before the ultrasound exam. After that, consume eight ounces (237ml) of water or other liquids about an hour before the procedure. To avoid urinating before the ultrasound, you should not urinate.
A full bladder can help get a better view of the baby's movements and characteristics. Before the procedure, you can ask the doctor any preparation questions.
What happens during an ultrasound?
During an ultrasound, you will be asked to lie down on a table or bed. The ultrasound technician will apply a special gel to the abdomen and pelvic areas. The gel is water-based so that it won't leave any marks on the skin and clothes. Sound waves travel correctly with the aid of the gel. The technician then places a minor or transducer on your belly and will move the transducer to capture black-and-white images on the ultrasound screen.
The technician might also measure the image on the net. While taking images, the technician may ask you to hold your breath or move. The technician will then check to ensure that the images are captured and clear. After the technician has removed the gel, you can empty your bladder.
Different pregnancy ultrasounds
When a more detailed ultrasound image is needed, you may use advanced techniques. If your conventional ultrasound revealed problems, this might provide the doctor with the information to diagnose the problem.
Transvaginal ultrasound
Transvaginal ultrasounds may get a better image. It is most common to use this ultrasound in the early stages, when it may be more challenging to capture a clear image. A small ultrasound probe is inserted into the vagina to perform this test. While the images are being captured, the probe is placed against a woman's vagina.
3-D ultrasound
3-D ultrasound differs from a 2-D ultrasound. It allows your doctor to see your fetus's length, depth, and width and your organs. This ultrasound is especially useful in diagnosing any problems that may have occurred during pregnancy. The 3-D ultrasound uses the same process as a regular ultrasound but uses a special probe to create a 3-D image. This requires special training, so it might not be widely available.
4-D ultrasound
A 4-D ultrasound may also be known as a dynamic 3-D ultrasound. A 4-D ultrasound captures the moving video of the fetus, unlike other ultrasounds. It captures shadows and highlights better. The procedure is like additional ultrasounds but uses special equipment.
Echocardiography of the fetus
If your doctor suspects that your baby might have congenital heart problems, fetal echocardiography may be performed. Although it may look similar to a traditional pregnancy ultrasound, this test can take longer. This ultrasound captures a detailed image of the fetus' heart, which shows its size, shape, and structure. The ultrasound can also give your doctor a view of your baby's heart function, which may help diagnose any heart problems.
What happens after an ultrasound?
A typical ultrasound takes between 20-and 30 minutes. You can wipe away any gel leftover from the ultrasound. The results of the ultrasound are available within a few minutes. After discussing the results with your doctor, you can return home.
Final Words
Ultrasound is safe for both pregnant mothers and babies. It is vital to have the ultrasound performed by a qualified medical professional.