5 Ways Health Pros Can Benefit From Healthcare Email Marketing
Healthcare email marketing is a great way to attract more patients and improve your health business. Here's how you can benefit from it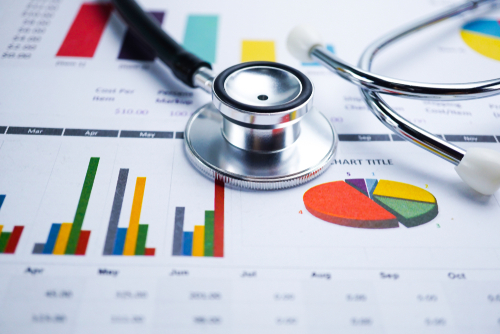 The healthcare industry has been radically affected by the Internet and digital communication throughout the last few years. Social media, instant chats, and artificial intelligence solutions for marketing are becoming increasingly popular. These tools are great to manage, answer quick questions, handle bookings or other requests from patients and customers.
However, email marketing is still the best way for healthcare providers to engage customers on a long-term basis. With a good newsletter, it is possible to build a stronger relationship with patients, as well as rewarding the audience with quality content. Keep reading to learn more about 5 ways healthcare professionals can benefit from email marketing.
1. Email marketing as a way to offer more privacy to patients.
Although social media are becoming increasingly popular as a marketing outlet on the web, many people aren't too keen on using social platforms when it comes to their healthcare and medical needs. On the other hand, email is still perceived as a more private outlet. For this reason, many people prefer to receive updates and connect with healthcare professionals via email, rather than via chat or social media.
A good newsletter, featuring informative, compelling and newsworthy content, is a really effective way to keep customers engaged and interested while offering them a relatively sheltered digital environment, where they feel their privacy is more protected.
2. Educating patients.
Healthcare professionals and facilities (ranging from clinics to private doctors) often use their mailing lists as a way to share informative content with their audience. Emails can be a great tool to reach out to clients, and provide valuable bonus content, which will make them feel valued.
The content of a good health-related newsletter covers a really broad range of topics, ranging from seasonal health warnings and reminders, as well as educating patients to good health practices.
Creating compelling content with a strong informative/educational outlook is a great way to schedule yearly newsletters, and add more variety to the content of a healthcare provider's mailing list.
3. Creating a stronger relationship with patients through the power of customized content.
Email newsletters are excellent tools for healthcare providers who seek to establish stronger relationships with patients. In addition to that, email newsletters can actually be tailored to suit the specific health interests of a patient, and the content can be customized to appeal to different crowds. This means that patients will appreciate and care about content that suits them and their particular situations.
For instance, pregnant women will appreciate newsletter content related to pregnancy or early parenthood, for example. It is really all about connecting with patients the right way, to establish a stronger bond with them.
4. Sending a "call to action" to your patients.
Email is often used in marketing as a vehicle for a "call to action." This isn't too different for the healthcare industry, as emails can often be employed to subtly pursue business and remind customers about their healthcare needs. For instance, a dentist could use emails the remind patients how long it has been since their latest dental appointment, and encourage them to book another visit soon, to keep up with their oral hygiene on a regular basis.
A "Call to Action" can also be used to remind people of other medical habits that should be embraced regularly, such as getting a seasonal flu shot, or getting periodic cancer screenings. The possibilities are really endless and the call to action can be very malleable, depending on the specific branch or medical niche.
5. Promoting business deals and exclusive offers.
Emails can have a lot of value when it comes to promoting the commercial services of a healthcare business. For instance, many dentists provide special offers and discounts for customers who book a visit or a cleaning session through their newsletters. Quality email content can be an excellent way to reconcile the commercial aspect of healthcare as a business, with the more "human" components of it, such as genuine patient care, education, and informative content.
Final Thoughts
In conclusion, these are only some of the many ways email marketing can improve the status of a healthcare business. This is a powerful and cost-effective tool that shouldn't be underplayed.