Is Adwords and other pay per click sites a respectable marketing choice for physicians? Since 2000, Google has been leveraging their Adwords model to generate income.
Is Adwords and other pay per click sites a respectable marketing choice for physicians? Since 2000, Google has been leveraging their Adwords model to generate income. Today, Google reports this tool is their main source of revenue, bringing in over 40 billion dollars a year.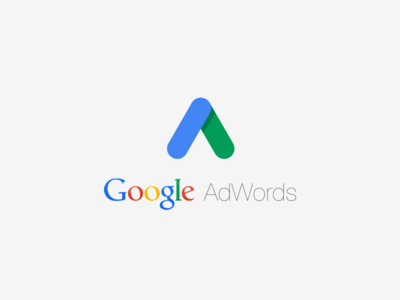 Physician marketing is tricky. You don't want come off as too commercial, because the relationship between a doctor and patient is a personal one. Small practices still need to find ways to enhance their reputation, though. Advertising is the practical choice, and Adwords helps physicians grow an online presence.
What is Adwords?
Adwords is the premiere online advertising system that allows businesses of all types to utilize keyword searches to create links/ads on Google's search engine and display network. With Adwords, potential advertisers write or design ads that appear on relevant websites and search engine queries (Google search for "orthopedic surgeons in Tampa"). Using Google's Display Network, an ad promoting the practice might show on a medical blog site or on a retail page for beauty and health products.
Adwords is a popular choice because it provides businesses with lower digital advertising budgets an efficient and effective means of driving new business revenue, making it an ideal prospect for medical practice marketing.
Why Physician Marketing is Critical
Marketing is about more than just bringing in new patients. The American Academy of Ophthalmology points out that marketing will move the practice in a forward direction. The goal is to:
Increase revenue

Deter competitors

Introduce new services

Recruit new providers

Combat negativity
Using rotating ads (for A/B testing and optimization) will attract networking opportunities and create partnerships, as well.
Adwords over Traditional Marketing Channels
With traditional forms of advertising, practices pay for an impression. That means they pay money just to create the ad, regardless of its effectiveness. Pay per click models offer a lower cost alternative, because the practice doesn't pay for the impression; the practice pays only when someone clicks on the ad, driving traffic to the website or landing page. Your are not spending media budget on a broadcast channel hoping your ad is hitting its target market; instead, budget is spent focusing on keyword searches where people are showing interest in your product or service.
Adwords may not be the only pay per click site out there, but it is the most effective, according to Business 2 Community.
Tips for Creating Adwords Campaigns
The key to success using Adwords is targeting, testing and optimization. Target ads geographically and demographically to ensure you hit actionable prospects. An ad playing in India for a practice in Seattle won't offer much return. Other tips for creating successful ads include:
Focus on keywords when designing ads. Utilize the keyword tool offered to find relevant words and phrases.

Create a powerful headline. It is the first thing anyone notices.

Make your locations obvious on the landing page. Web surfers are impatient. If a potential client clicks an ad, the first thing he or she will want to know is how close the doctor's office is to them.

Utilize Adwords metrics to test, track the results and optimize the ads to get the most impact.
Pay per click advertising with Adwords is a budget-friendly way to enhance a physician's brand and increase search engine visibility. The program offers a variety of options with their ad networks and varying strategies (contextual ads, display, re-targeting, etc…) that allows businesses to target their ad placement to maximize results and promote new patient referrals.
How can pay per click expand the reach of your practice?