If not, you may want to avoid shared savings programs (Accountable Care Organizations "ACOs", Bundled Payments) or other risk sharing reimbursement arrangements.
If not, you may want to avoid shared savings programs (Accountable Care Organizations "ACOs", Bundled Payments) or other risk sharing reimbursement arrangements.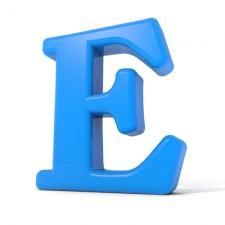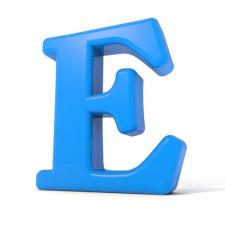 Mary is a 69 year old diabetic admitted to the hospital for Heart Failure. She responded well to her treatment and her acute conditions stabilized. After two nights in the hospital, she feels ready to go home. Yet the physician fears that she may end up back at the hospital again as she has the three previous times within the last year. If she stays a third night, she would qualify for Medicare reimbursement for 60 days of Home Health services. Yet, this would increase Mary's risk of developing hospital acquired infections like pneumonia based on her lower resistance and the presence of dangerous bacteria in hospitals. Yet, if she qualifies for Home Health, the home health nurse would not come until 48 hours after discharge. Mary's clinical conditions may worsen unless her social and basic needs (see Improving Clinical Outcomes By Addressing Social And Basic Needs) are addressed quickly.
Mary's primary care doctor is a participant in a Medicare ACO (which means Mary is in the ACO unless she opts out) and the hospital is in the Medicare Bundled Payment program for Heart Failure admissions.
Both Mary's physician and the hospital want Mary to get better and not be readmitted again. They are both "at risk" for the total cost of Mary's care for a period of time. The best option may be Medicare Part E.
What is Medicare Part E?
Medicare reimburses providers for services or products in Medicare A, B, C, & D as follows:
Part A = Hospital, Skilled Nursing Facility, Hospice and Home Health Services
Part B = Physician and ambulatory services, durable medical equipment and mental health
Part C = Medicare Advantage Health Plans
Part D = Prescription drug coverage
Medicare Part E is everything that doesn't qualify for Part A, B, C, or D reimbursement.
Based on risk factors and concern for Mary, an outreach team accompanies Mary to her home. It consists of a Nurse, Social Worker and Community Outreach Worker.
Nurse – ensures Mary is managing her insulin levels. She watches Mary administer insulin. She ensures Mary understands her chronic conditions and how to take care of them and herself. She takes pictures of Mary's prescription medicines and sends them to a pharmacist for medicine reconciliation. She asks Mary for a tour of her kitchen and Mary shows her the meals she typically eats. The nurse arranges for a dietitian to come visit.
Social Worker – tries to understand Mary's family situation and her social interactions with friends and family. She finds out that Mary is the primary care giver to her sick sister and she has a son out of town that worries about her. She relates well to Mary and befriends her, which Mary needs. She drives to Home Depot to purchase an air conditioner to ensure Mary is kept cool during the current heat wave. She calls Mary periodically over 3 months to catch up with Mary.
Community Outreach Worker – He arranges for meals to be delivered to Mary's home, a ride to her cardiologist office and her prescription drugs to be delivered. He helps her apply for energy subsidies and enrolls Mary in a weight loss program at a nearby community center.
Technology – A wifi-enabled weight scale is put in Mary's bathroom. Mary is shown how to use the bluetooth enabled blood pressure cuff and pulse oximeter. After medicine reconciliation, 30 days of Mary's medicines are organized in a wi-fi enabled automated pill dispenser. A small device is left on Mary's table that uses the cellular data network to communicate information from the wi-fi and bluetooth enabled devices. The information is monitored remotely and available to each member of Mary's care team including her son in another city.
The services provided, the wireless enabled devices, the air conditioner and the three months of monitoring receive no Part A, B, C or D reimbursement. The total cost of the Medicare Part E interventions is $2,000.
For Mary's doctors in the ACO, the Part E interventions prevented Mary from being admitted twice to the hospital during that year. With Medicare savings of $30,000 and Medicare taking 50%, the ACO keeps $15,000 less the $2,000 Part E costs.
The average Medicare spend for inpatient stays is approximately $10,000 with an additional $10,000 spent during the first 90 days (post acute) after they leave the hospital. For the hospital in the bundled payment program, Medicare takes 2% of the total reimbursement of $20,000, which means Medicare automatically gets $400 in savings of $400. The Part E interventions saved $6,000 during the 90 day post acute period because Mary didn't get readmitted to the hospital or require a Skilled Nursing Facility or Home Health services. If the hospital spent the $2,000 on Medicare Part E interventions and after Medicare takes $400, they would net $3,600.
Medicare doesn't pay the full saving to both the ACO and the hospital (owner of the bundled payment). That calculation requires its own blog. Yet both the ACO and the hospital do not both need to spend $2,000 either. They could share in that cost.
It may take us decades to determine which patients need Medicare Part E services, what Part E services should be offered, the intensity of services and how to measure their effectiveness through outcomes. Yet organizations in Shared Savings programs that only focus on Part A and Part B services may not generate enough savings to justify the additional expenses for participation. They may begin with the top 5% of patients that utilize 50% of healthcare spending and then work toward the rest of the population. For these patients, it may also improve the quality of their lives more than any Part A, B, C or D could ever do.
(image: shutterstock)