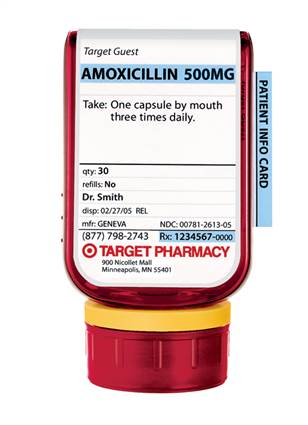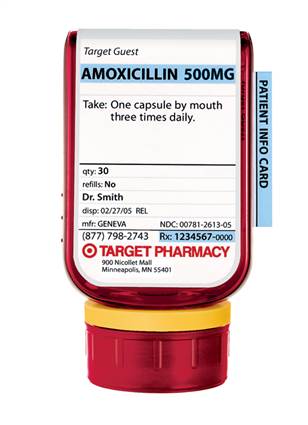 A study by
Michigan State University in East Lansing, Mich. showed that when groups were tested on their ability to notice information on their prescriptions, just 54% of the older group fixed their gaze on the prescription warning labels, compared with 91.8% of the younger participants.
The researchers tested two age groups for their ability to notice the information on the vials, using eye-tracking technology and to see how well they remembered what they read.
The vials had different-colored warning labels, a white pharmacy label, and a cap with opening instructions.
The color of the label had no effect on the probability that participants would notice it.


100% of both groups looked at the white pharmacy label.
To test recall, participants were presented with a sheet of 10 warning labels and asked which had been on the five vials they had examined, The probability of correctly identifying the warning labels were 68.5% for the younger group and 53.6% for the older participants.
When participants fixated on the warning labels, recognition rates were 61.7% for young adults and 54.0% for the older group.

When they failed to fixate on the labels, rates were low — 23.9% for the younger group and 9.5% for the older volunteers.
Researchers concluded that the first step in getting warning messages across is to design labels that will attract attention, and only after that should wording and content be tweaked.
Check out the photo of the pill bottle in this post.
Visual arts graduate student Deborah Adler designed it after her grandmother Helen took pills belonging to her grandfather, Herman. They took the same medication, with different dosages. Adler said she realized the traditional pill bottles could be improved. She discovered that its last big change had been the addition of safety caps in the 1970s.
She first took her design to the

Food

and

Drug

Administration

with an eye toward adopting a national standard. But the FDA regulates little about the bottle. So she went to Target. Target bought the design from Adler and kept her on as a consultant to tweak it.
Wonder how this bottle would test?