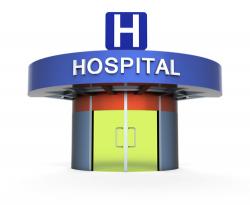 A global study was released at the new year by the Intel Corporation indicating that around the world people's health care wants and needs are principally focused on technology and personalization.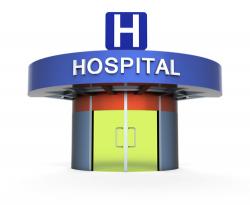 A global study was released at the new year by the Intel Corporation indicating that around the world people's health care wants and needs are principally focused on technology and personalization. The "Intel Health Innovation Barometer" found a consistent theme: customized care. At the intersection of health, care and technology, communities around the world consistently said they wanted to see their biological makeup and individual behaviors used to make receiving care more effective and efficient. This unsurprisingly was described by people through means such as telehealth, mobile health and the sharing of health information in real time. However, surprising methods of care were also common themes throughout the world such as ingestible monitoring systems and care that involves no utilization of hospitals.
Eric Dishman, Intel Fellow and Global General Manager of Health & Life Sciences at the company says the findings indicate that, "workflow, policy and culturally focused care are the most important ways we can improve health care." Making care convenient, universally available and efficient through technological innovation is seen as more promising around the world than increasing the number of physicians or funding more academic research.
According to Senator Ron Wyden (D-Oregon), "People always talk about disruptors in terms of various kinds of practices in the American economy," but "there's nobody who's done more disruption for the right reason than Eric Dishman." With that kind of support to understand and advance the health care system, the Intel Health Innovation Barometer was conducted online by Penn Schoen Berland in Brazil, China, France, India, Indonesia, Italy, Japan and the United States. It was conducted among a representative sample of 12,000 adults aged 18 and older with a margin of error of +/- 0.89 percentage points.
Surprising Findings:
– Traditional hospitals, according to 57% of people, will be obsolete in the future
– Majority of people (84%) would be willing to share their personal health information to advance and lower costs in the health care system
– More than 70% of people are receptive to using toilet sensors, prescription bottle sensors and swallowed health monitors
– 72% of those surveyed would be willing to see a doctor via video conference for non-urgent appointments
– 66% of people say they would prefer a care regimen that is designed specifically for them based on their genetic profile or biology
– More than half of people (53%) would trust a test they personally administered as much or more than if that same test was performed by a doctor
– About 30% of people would trust themselves to perform their own ultrasound
While wearable monitoring devices are commonly accepted in the US, global readiness for ingestible and sensory systems far exceeds that of Americans. Acceptance of non-hospital care is also more appealing to those living outside the US. In remote areas of India, for example, extremely high percentages of people said that there is no need for traditional hospitalization.
Although in the US, a growing desire to care for the elderly at home gives hope to Eric Dishman that there could soon come a day that hospitals are obsolete. He cites changes in care seeking behaviors, policy and payment reform as incentives to move away from traditional hospitalization care. "The moment you signal pay for performance, people start thinking about how we misuse hospitals every single day," says Dishman. That misuse of hospitalizations, and lack of formal hospitals in other countries, contributes greatly to the number of individuals worldwide who think the archaic system is not sustainable in the future.
Emerging Technologies For Innovation
Intel has been doing qualitative and quantitative research around the health care industry for many years. To date, the Intel Barometer is the most extensive survey it has conducted, and did reveal shifts in people's increased desire to have access to emerging personal technology tools to become more active members of their care team.
Specifically, the Intel R&D teams are using ideology like Dishman's to seek clarity and recognition of health advancements that unburden people from having to travel to a health care provider. "Care must occur at the home as the default model," says Dishman. "It was also interesting," he says of the survey, "to see people in emerging markets such as Brazil, China and India trusted themselves to use health monitoring technologies more than those in more technologically advanced economies like Japan and the United States.
Intel's team of ethnographers used research in more than 1,000 homes and more than 250 hospitals across 20 countries to better understand the everyday lives of people, including those receiving and giving care.
The technologies that Intel's survey received novel feedback on include items such as wearable and ingestible monitoring systems. While these hi-tech possibilities are new to all markets, the potential benefits could be felt across the entire health care arena as more thorough and patient-centered data is collected, driven by patient approval and demand.
Eric Dishman's Personal Mission
In his pursuit of better health care technologies and home health care, Eric Dishman has been driven primarily from his in depth involvement with the health care system. As a student at the University of North Carolina, Dishman was told that he had months to live due to a rare kidney disease. Over twenty years later he has received a new kidney from a colleague at Intel thanks to sequencing his genes and finding that his diagnosis had been wrong his entire life.
Further, his grandmother's progression of Alzheimer's Disease drove his pursuit of innovation to keep her safe in her own home. He found that keeping her health and dignity was a group effort. According to him, "Improving health care is a team effort, including patients and their families. Intel's research shows that when people see benefits for them and their wider community, they are open to sharing sensitive information in an anonymous way."
His approach seems to be gaining support based on the Health Innovation Barometer, which found that a higher percentage of people (47%) were willing to share their personal health records than their phone records (38%) or banking records (30%) to aid innovation.
If Dishman and Intel have their way, the new survey will move them to the head of the class by proving to health care leaders around the globe that massive disruption to the health care system is possible and supported by the large community. Smart devices that can connect patients and care givers in their home can lead to all kinds of health and policy change. Payment reform, independence and equal access might all be possible in the near future if individuals around the world are willing to use their own bodies and surroundings to educate and innovate the larger system.
(Traditional hospitals / shutterstock)