GAO Report Identifies Vulnerabilities in CMS's Enrollment Process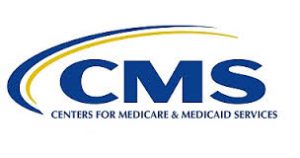 To enroll in Medicare, providers and suppliers must use the Provider Enrollment, Chain and Ownership System (PECOS). According to CMS, as of December 31, 2014, there were about 1.8 million healthcare providers and suppliers enrolled in PECOS and, in fiscal year 2014, Medicare paid $554 billion for healthcare and related services.1 Moreover, PECOS. Because of such high expenditures and potential for improper payments, the government is continuously looking closely at the program to minimize opportunities for fraud, waste and abuse. As such, it should come as no surprise that the Government Accountability Office's (GAO) recent June 2015 report: Additional Actions Needed to Improve Eligibility Verification of Providers and Suppliers (http://www.gao.gov/products/GAO-15-448) (Report), has identified some areas of vulnerability in the CMS enrollment processes that could be contributing to the 10 percent of improper payments.
While CMS, and the state and federal governments in general, have a great deal of resources at their disposal for preventing and detecting fraud, abuse and waste, the Affordable Care Act (ACA) has further equipped CMS with more tools diminish and minimize such improper payments. Specifically, the ACA strengthened CMS's enrollment standards and instilled screening procedures in the enrollment, and the ACA-developed revalidation processes to decrease the risk of enrolling providers and suppliers that defraud the federal healthcare programs.
Since implementing this new tool, various facets of the government, including the Office of Inspector General, have been looking at CMS to determine the effectiveness of its efforts in minimizing its exposure to improper payments at the enrollment stage. Most recently, the GAO's Report assessed the extent to which CMS's enrollment-screening procedures are designed to prevent and detect the enrollment of ineligible or potentially fraudulent Medicare providers, suppliers, and durable medical equipment, prosthetics, orthotics, and supplies (DMEPOS) suppliers into PECOS and whether such procedures were implemented.2 The Report identified two weaknesses in CMS's screening procedures: (1) the verification of practice location, and (2) the verification of licensure status.
Verification of Practice Location
The Report summarized the types of physical practice locations that applicants must have:
Specifically, providers and suppliers must be "operational" to furnish Medicare covered items or services. Federal regulations define "operational" as having a qualified physical practice locaiton, being open to the public for the purpose of providing health care-related services, being prepared to submit valid Medicare claims, and being properly staffed, equipped, and stocked to furnish these items or services. All providers and suppliers are required to list a physical practice location address in their application, regardless of provider or supplier type.3
In other words, P.O. boxes, commercial mail receiving agencies (CMRAs) (e.g., a UPS store), virtual offices and vacant or invalid addresses are not considered "operational" and, therefore, are ineligible. When providers and suppliers enroll with PECOS, they have a responsibility to report changes of practice locations within thirty (30) days.
In its Report, the GAO reviews 2013 enrollment data. Its findings are summarized in the below diagram:
The GAO estimated that 22 percent (23,400) of practice location addresses are potentially ineligible. Some of the ineligible practice locations the GAO identified, were practice locations listed as mailbox-rental locations, demolished sites and a fast-food franchise. The GAO determines there are two main causes for CMS's failure to identify improper practice locations: (1) CMS's Finalist software, which is intended to be a technique to validate practice locations, does not have the necessary flags to identify whether an address is a CMRA, vacant or invalid; and (2) the March 2014 revised screening procedures issued by CMS to its MACs require less verification of practice locations.
Verification of Licensure Status
To be eligible to participate in the Medicare program, a physician must have an active license in the state in which s/he plans to practice and bill Medicare. Moreover, the physician must self-report any final adverse actions.4 In 2014, CMS adopted the License Continuous Montoring (LCM) reports that identify the current provider's license status; however, the LCM does not include adverse-action history. CMS requires MACs to verify adverse legal actions and licensure information directly with state medical boards using information available on those state medical board websites and also conduct additional research to ensure the physician still has an active license. According to the Report, "CMS does not require MACs to independently identify and verify an applicant's license status in areas other than the state where the applicant is enrolling. Further, CMS only requires MACs to verify final adverse actions that the applicant self-reported on the application."5
As a result, the GAO found that of the 1.3 million physicians that are listed as eligible to bill Medicare, 147 of them received a final adverse action from a state medical board for crimes against persons (e.g., battery, rape or assault), financial crimes (e.g., extortion, embezzlement, income-tax evasion or insurance fraud), and other types of felonies (e.g., substance abuse, healthcare fraud or patient abuse). These 147 individuals were not revoked from Medicare until months after the adverse action or were never removed. As a result, the GAO identified approximately $2.6 million paid between March 29, 2003, and March 29, 2013 by the Medicare program during the time CMS could have potentially barred them from the Medicare program.
Read the rest of the article published on MiraMed Global Service's Blog
___________________
Phil C. Solomon is the publisher of Revenue Cycle News, a healthcare business information blog. He serves as the Vice President of Global Services for MiraMed, a global healthcare Business Processing Outsourcing services company. Phil has 25 years of experience in healthcare as an industry thought leader, strategist, solution provider, author and featured speaker. In this blog, you will read about important industry updates, strategies for improving financial performance, and commentary that challenge the status quo.
The post CMS Finds More Than 10% of Payments Paid Improperly appeared first on REVENUE CYCLE NEWS.