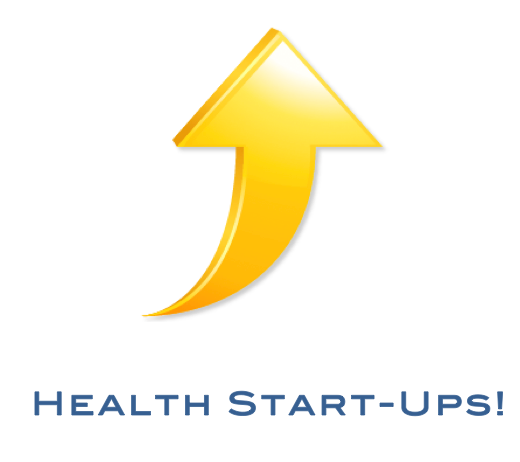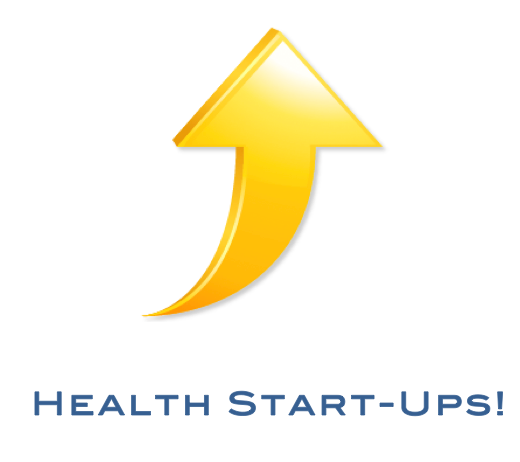 This is the first post in HealthWorks Collective's new series: Health Start-Ups!. There are many, many cool healthcare startup companies out there. A few of them make it big. Many don't. I admire the developers of startups. They had an idea and they ran with it. I welcome any news, posts, ideas, people to interview, any information at all related to health start-ups. Post a comment on any of the posts in the series and I will get back to you!

Fitocracy – A fitness motivation app that is customized to your level. You earn points for activities that lead to level ups. You can get competitive with friends, earn badges for achievements, connect to fitness coaches, nutrition experts and track just about everything you do. (image: Fitocracy)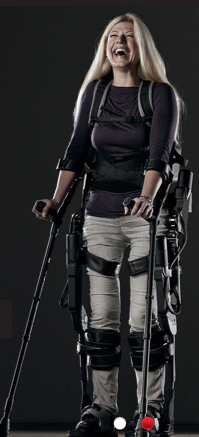 Ekso Bionics – Creates exoskeletons for people looking to augment human mobility and capability and allow the disabled to walk. (image: Ekso Bionics)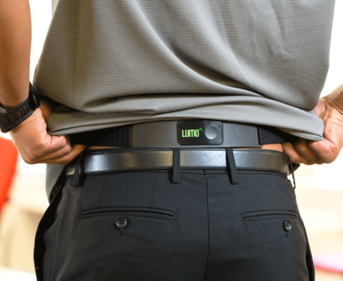 LumoBack is a wearable posture system that alerts when you slouch (image: LumoBack)
Simplee – Helps with medical bills by tracking expenses, managing healthcare costs and finding the right medical plans for you and your family.
Lewis & Clark Pharmaceuticals – Creates and develops novel drug candidates targeting a variety of disease indications. Focus is on early stage development, synthesis and analysis of adenosine-related compounds.
EndoGoal – Company and mobile app that has for mission to transform Diabetes engagement by empowering and connecting patients to health.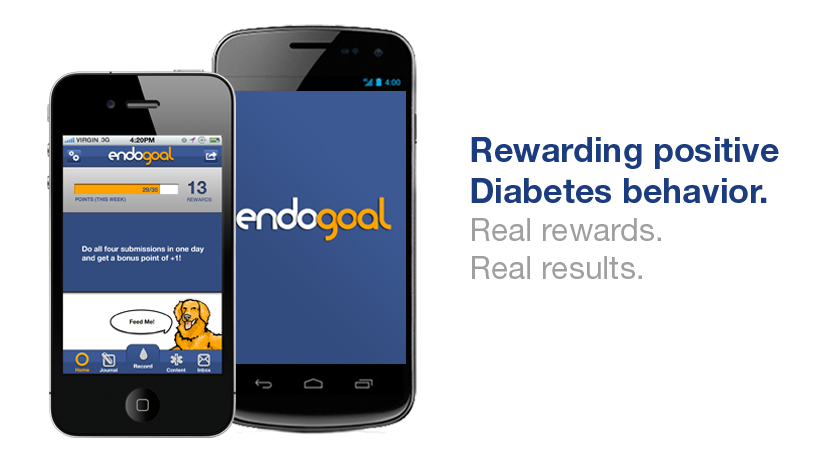 iCouch.me – Makes online therapy easy. Find a therapist, schedule a session, connect with high quality, secure video.
Wellframe – Uses mobile technology and artificial intelligence to develop an actionable, personalized plan for what patients need to do on a day-to-day basis to manage their condition, enhance their recovery and prevent unnecessary complications.
OpenPlacement – At the moment of discharge, gives access to all continuing care options available that meet the needs of the patient.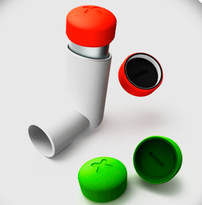 GeckoCap – Glowing cap and gamification help kids with Asthma. Track your child's inhaler everytime they use it, play with them to encourage use, and have the control you always wanted over the disease. (image: GeckoCap)
CoPatient – Find errors and overcharges on your medical bills and save money. Experts will analyze your bills, give you an audit report and savings estimate and reduce the amount you owe.
Castlight Health – Promotes cost transparency in healthcare to employees so that they can make informed decisions about their care and bring down costs overall.
CrowdMed – Harnesses the wisdom of crowds' to help solve even the world's most difficult medical cases quickly and accurately online. Help solve a case or submit a case for others to help solve.
Asthmapolis – Tracks and downloads to your cell phone the use of your asthma inhaler to give you feedback on usage (image: Asthmapolis)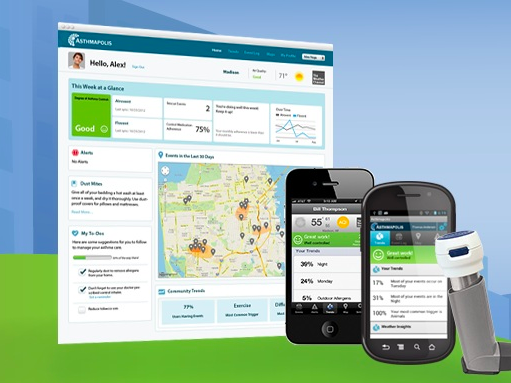 Watsi – Enables you to directly fund low-cost high-impact medical treatment for people in need. Connects you directly with patients and lets you fund a treatment and get updates on progress.
Touch Surgery – A mobile surgical simulator that teaches key operative decision and allows you to learn, practice and rehearse a surgical procedure wherever you are, and whenever you need to. (image: Touch Surgery)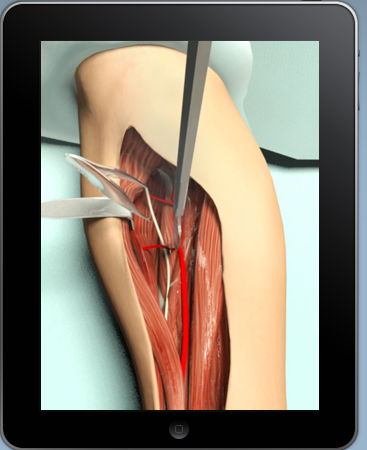 ReifyHealth – Design, deploy, and evaluate: Reify's tools help you to build automated, repeatable mobile health interventions.
AchieveMint – Earn rewards for tracking healthy activities on the applications you already know and use.
FirstStopHealth – 24/7 Medical Advice Service providing individuals and families with convenient, immediate, and affordable access to our team of more than 300 physicians and patient advocates and advisors.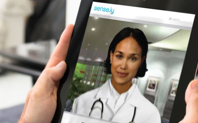 Sense.ly – Talk to an nurse avatar and she will help you diagnose and treat disease and stay healthy. She will put you in touch with a doctor if needed and she will even exercise with you!
Have any others? Comment below!