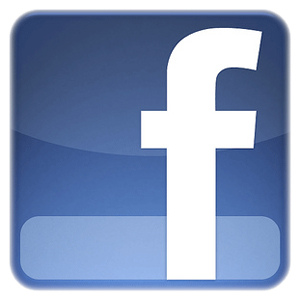 EXCLUSIVE ARTICLE – Social networks such as Facebook and YouTube include many disease specific communities.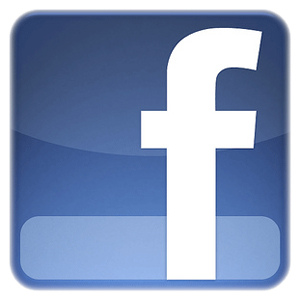 EXCLUSIVE ARTICLE – Social networks such as Facebook and YouTube include many disease specific communities. Members may find valuable emotional support and encouragement for managing their illnesses there. However, questions about the reliability of information in social communities have been raised in addition to concerns about patient privacy. Until these issues of credibility and privacy are addressed, social networks may fail to realize their full value to patients, physicians and health care marketers.
All health care social communities are not created equally
In evaluating healthcare social networks, researchers have found a wide range of variability when it comes to authenticity, privacy, clinical oversight and accuracy. The highlights of some selected studies include the following findings:
A review of 100 YouTube videos on inflammatory bowel disease by researchers at the Cleveland Clinic Foundation rated the overall educational quality as poor.
Researchers at Brigham and Women's Hospital, Harvard University and CVS Caremark surveyed the 15 largest social media sites dedicated to diabetes. The results of the survey were published in Archives of Internal Medicine. (1) Researchers found varying levels of oversight regarding the clinical information provided:

10 sites (67%) required administrators to review posts
5 sites (33%) had physicians available to answer questions but only 7% of postings included a physician response
8 sites (53%) used diabetes educators to answer questions
2 sites (13%) did not appear to monitor information posted; one of these sites has over 300,000 members
3 sites had no industry sponsorship; two of those without sponsorship had neither a physician nor a diabetes educator available to answer questions

Another review of Facebook sites for diabetics found that more than 25% of posts directed members to products not approved by the FDA. The researchers also noted significant attempts to collect personal information from participants.
Is the Facebook exodus by pharma making things worse?
With its clinical expertise, the pharmaceutical industry can clearly help play a role in the credibility gap of disease specific social networks. However, lack of guidance from the FDA, concerns about adverse event reporting and the elimination of the ability to moderate comments has caused many pharma firms to leave sites like Facebook. According to the Dose of Digital Pharma and Healthcare Social Media Wiki, 23 of 85 (27%) of industry sponsored Facebook pages have been removed. Yet the exodus of pharma from Facebook may be exacerbating the credibility gap.
In his blog, Eye on FDA, Mark Senak, a lawyer at the international communications firm Fleishman-Hillard noted , "the lack of guidance from the FDA on social media doesn't just affect the marketing and education by medical product manufacturers but rather, has the potential to cause harm when patients or caregivers rely on third party generated material such as a Wiki, that might be incorrect. It's not about marketing, it's about public health."
Privacy concerns persist
Even with clearer regulatory guidance and greater participation from pharma, concerns about patient privacy may limit the usefulness of social networks in health care. In a national survey of patients, the Path of the Blue Eye Project found that 68% of Facebook users have not and would not share their personal health information on the site. Additionally 39% of non-sharers indicated concerns about posting health information that could be found by others.
Can curation, reputation and facilitation help?
In response to the issues of credibility and privacy, some firms and organizations are stepping in to vet existing social health communities or create more secure and reputable ones. Some examples include:
Webicina: Content curation is the process by which an organization or individual reviews and filters the online content to create an edited list of resources for a specific audience and purpose. Founded by physician Bertalan Mesko, the goal of Webicina is to provide curated medical social media resources in over 80 medical topics and over 17 languages. Webicina publishes curated social media collections on specific diseases such as Diabetes 2.0 or Neurology 2.0 , including blogs, community sites, podcasts or Youtube channels and others. These curated resources, reviewed by members of Webicina's advisory board, are targeted at both patients and physicians.
Mayo Clinic Online Community: Since the Mayo Clinic has been a leader in the adoption of social media in health care, it seems logical that it would capitalize on its social media expertise as well as its clinical reputation to build one of the first patient communities created by a medical provider. The online community is open to anyone; however, participants must create a profile and login password. Members have access to videos, discussion forums, news articles and blog posts. They can also "friend" other community members with similar health interests. One of the key features of the community is the ability of members to control the privacy of the information shared. While search engines can scan topics posted in the discussion boards, the identity of individual members is not disclosed.
MerckEngage : MerckEngage is a password-secured online site where patients can obtain information about certain disease conditions, set health goals and monitor progress. Personal information is protected and not shared without a member's permission. MerckEngage is not a true social community as members cannot interact with each other. However, a unique feature of the site is that it allows patients to connect with their physicians through the site, thereby facilitating cooperation and communication between patients and physicians. This is especially important since most patients, according to a survey by the Pew Internet and American Life Project, still turn to their physicians information, care or support.
Drs. Pamela Hartzbrand and Jerome Groopman noted in a 2010 New England Journal of Medicine article, that the Internet offers patients unlimited amounts of information. However, they also cautioned that "falsehoods are easily and rapidly propagated" as well. To make the best use of the wealth of information available, patients and physicians should work together rather than independently to identify reputable and secure social communities to manage patient health effectively and safely.
Do you have examples of online health communities that have successfully addressed privacy and credibility issues?
or visit my blog www.healthjam.net

(1) Shrank, William, et al. "Variations in Structure and Content of Online Social Networks for Patients with Diabetes." Archives of Internal Medicine 26 September 2011: 1589-1591.