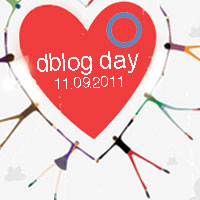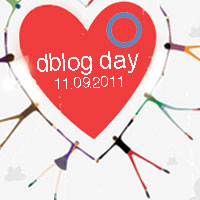 Guys 'n' Girls today is D-Blog Day. If you are not sure what I am talking about head over to Gina's website to find out how you can take part. She has 2 themes this year. One, a scrapbook project usually traditional offline methods such as "paper" and secondly, to talk about the Diabetes Online Community.
I'm no scrapbooker, so would not wish to embarrass anyone with my creations. I will instead take a few moments to talk a little about the DOC.
First off, to all of those that know me online, to those that I have met in person. Thank You!
I was quite late to the Diabetes Online party, but have felt welcome since I launched this site back in April 2009.
I see the DOC achieving some many greats things every day and I try hard to do my bit where possible. It is great to see people reaching out to each other across states, through countries, through time zones whether you are white, black or blue. Whether you are male, female, whether you are 10, 30 or 80. The boundaries are shrinking by the day.
We are now able to communicate with "some" pharma/diabetes companies, "some" are still very late to the Online/Social Media party and they will suffer due to hesitation. Which allows us to push for better products, better service & greater awareness.
We get to communicate with organisations and key advocacy groups from around the world at the touch of a button, hearing they have to say as well as lending them "OUR" voice.
Most importantly we are able to communicate on a global scale 24/7 with fellow people with Diabetes and know that we don't have to talk Diabetes with them all the time, however we can be assured that they totally understand what we do every day and every night when it matters.
It allows us to feel as one and ensures that we are not alone tackling not only diabetes together but life in general.
To the DOC, thank you!
On a side note – We have 2 days until Project Diabetes 11.11.11! Please share this link = http://diabetes111111.com/ where possible, thanks!
Remember, 3 easy steps: