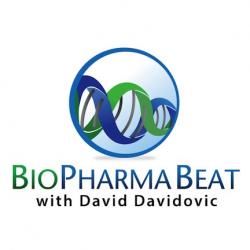 Let's start with a few realities: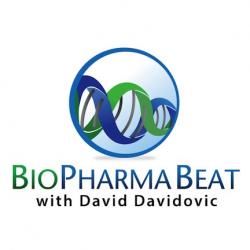 Let's start with a few realities:
More than half of all physicians in practice in the US graduated from medical school at least 20 years ago;
There have been huge advances in medicine in the last 20 years;
There is little, if any, public funding of Continuing Medical Education to help physicians stay on top of those advances;
Physicians feel squeezed with increasing workloads and lower payments, making them less willing or able to pay for continuing education out of their own pockets.
With these realities on the table, there is one more important fact to recognize: According to the Accreditation Council for Continuing Medical Education (ACCME), which is responsible for accrediting institutions that offer Continuing Medical Education (CME) to physicians and other health care professionals, a significant portion of this education is funded by commercial interests (approximately 40% of all the income received by CME providers to provide education, according to them). "Commercial interests" typically means biotech, pharmaceutical, 'medtech', diagnostics and devices companies.
For years, criticism has been levied at the whole system and at the process for funding and organizing medical education activities. Critics have maintained that this education is disguised promotion because the funding comes from entities who have vested interests on the results of that education, and have pointed – without evidence – that there is great bias in the education provided.
Although this funding comes through relatively narrow channels steered towards disease areas where the grantor companies tend to concentrate, the conception, design, delivery and management of all these programs are done by completely independent organizations, many academic, who are in full control and are subject to strict guidelines (like ACCMEs) to prevent and manage any bias. This means that the grantor has no direct influence on the exact subject, the faculty, the content, the attendees, or even the venue – all these are in the control of the accredited provider.
Why would companies then give so much money for something they have no control whatsoever? Companies are interested in funding continuing medical education because they feel that doctors need to stay on top of new discoveries in diagnosis and treatment of diseases. Yes, one can connect the dots and conclude that the more educated a physician is on current medical advances, the higher the likelihood they will use them – but what's wrong with that? Is the alternative better? Is it a better state for doctors to not stay current as a way of "protecting" them from using new medicines? Certainly it cannot be better for patients when their doctors are not on top of the knowledge and competencies they need.
My friend Tom Sullivan, in his excellent Policy and Medicine report, shared news last past week of a study announced by the ACCME where Ronald M. Cervero, PhD, Professor and Associate Vice President for Instruction at the University of Georgia, systematically reviewed decades worth of CME. "Dr. Cervero notes that not one single study has specifically measured the impact of commercial support and bias in accredited CME. In fact, the research shows that physicians perceive very low levels of commercial bias in CME activities — 3 to 5% — and they report the same level of bias for activities that were and were not commercially supported."
Dr. Murray Kupelow, President and CEO, ACCME, goes on to note "Journal articles and national reports make statements that commercial support leads to bias in CME – without any evidence to support those statements. Perception and beliefs are not evidence. "
He continues, "These reports and articles are then cited and quoted. Unsupported statements and unsubstantiated reports are referenced as fact. We live in an evidence-based environment in medicine. Research about CME should be held to the same standards as scientific and medical research. Articles and reports about CME should be based on evidence."
Critics don't offer alternative solutions other than to stop this form of funding. In the current environment, it is unlikely that governments will pour billions into education and it is also unlikely that doctors will pay thousands of dollars for CME. So the best solution is to ensure there is an adequate support for funding from a variety of sources, including industry, coupled with a strong system of checks and balances to ensure quality education and minimal bias – and. Fortunately, that's exactly what we now have.
The most productive conversation all players in the healthcare system can have is how to collaborate to solve problems together, and the worst thing that can happen is to drive walls and wedges among players in healthcare, creating silos, duplication and lack of progress. Unfortunately, the trend has been to favor the latter.