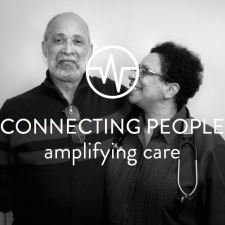 How Smartphone Apps Are Expanding the Role of EMRs
Smartphones have become a ubiquitous part of most people's lives, and finally seem poised to make the jump into serious medicine. In the past few years, personal health and fitness apps (powered by smartphones and wearables devices) have skyrocketed in popularity. However, such consumer-grade health solutions, while great for preventative care and lifestyle change, are rarely equipped, or designed, to deal with more serious conditions. A new generation of healthcare apps is aiming to change that, and make chronic diseases easier to manage and control.
One of the most lauded products in this field is Wellframe. The application, developed by Tristan Panch, helps patients turn their chronic disease treatment plans into easy to understand daily to-do lists. The app just won the 2014 Innovation Challenge, sponsored by Merck and Heritage Provider Network, who will supply additional funding to the company to expand their concept and scope.
Wellframe's internal stats are certainly impressive. Their daily engagement rate among 40-80 year old patients is over 90 percent. They also claim that their application can increase the patient to care-manager ratio by up to five times. But while Wellframe's marketing is focused around their smartphone app, the real management is being done through their cloud-based EMR platform. Their EMR is designed to integrate into clinical workflows, and can interface with third party software. This allows it to collect data about care protocols, which it turns into personalized to-do lists for patients, and pushes to their smartphones.
Wellframe isn't the only company extending the reach of traditional cloud-based EMRs through smartphone applications. Startup Healthspek is hoping to use phone and tablet applications to empower older patients to take control of their personal health records. By helping them consolidate data from their primary physician, and hospital, they're trying to develop a comprehensive medical record for patients to take to specialists or use while on vacation. Providers can then view this consolidated record, and import it into their existing EMR.
A recent report by research firm MarketsandMarkets estimates that the market for home healthcare software will grow to $6.4 billion by 2018. This is almost double its 2013 value of $3.4 Billion. With this much money in the industry, it's perhaps no surprise to see such innovation. What is interesting is the distributed, almost disparate-care model that is beginning to emerge.
Such smartphone apps as the ones above rely on the patient to both use the app consistently, and report any problems through it. Wellframe monitors patterns in user behavior and inputted metrics, and alerts a user's physician if it perceives a health risk. In order to avoid false reports or incorrect alerts, users need to be familiar with the interface, and consistent in their usage. Similarly, Healthspek's value lies in providing a reliable record which new providers can tap into. If this record is incorrect, there could be potentially serious consequences. There is also the matter of security. As more people use such applications, the potential for data theft – and the consequences – will rise. Stolen credit card information can be cancelled, often with little to no effect. Stolen health information cannot so easily be erased.
Such concerns are unlikely to derail the development or adoption of apps like Wellframe. The convenience of such personalized, daily medical recommendations are too great, and likely outweigh the potential downsides. As we move towards a more patient-centered health experience though, individuals will need to bear in mind the added risk that comes with such benefits.