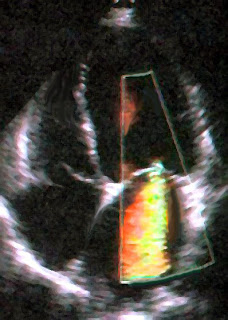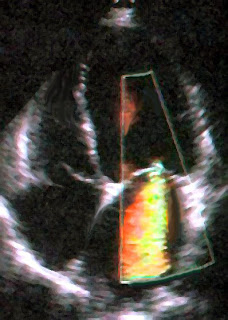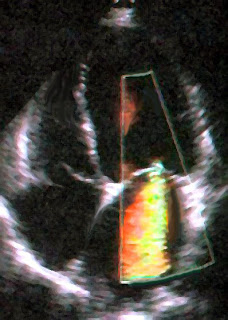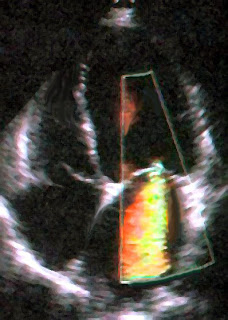 Before the test, question the tester.
A study in Norway suggests echocardiographic screening in the general public for structural and valvular heart disease was not associated with benefit for reducing the risk of death, myocardial infarction (heart attack) or stroke, according to a report published by JAMA Internal Medicine, a JAMA Network publication.
Because of the low prevalence of structural heart disease in the general population, echocardiography has traditionally not been considered justified in low-risk individuals, although echocardiography is recommended for screening asymptomatic individuals with a family history of sudden death or hereditary diseases affecting the heart, according to the study background.
Haakon Lindekleiv, M.D., Ph.D., of the University of Tromsø, Norway, and colleagues examined whether echocardiographic screening in the general population improved long-term survival or reduced the risk of cardiovascular disease in a randomized clinical study.
Researchers studied 6,861 middle-aged participants (3,272 in a screening group and 3,589 in a control group). In the screening group, 290 participants (8.9 percent) underwent follow-up examinations because of abnormal findings and cardiac or valvular pathologic conditions were verified in 249 participants (7.6 percent).
"Among the screening group, the prevalence of structural heart and valvular disease was 7.6 percent, and the most common finding was valvular disease. However, diagnosing asymptomatic disease is useful only if it can lead to clinical action that slows or stops progression of disease. Although sclerosis of the aortic and mitral valves has been associated with a substantial increased risk of cardiovascular disease, we did not find that early diagnosis of valvular disease in the general population translated into reduced risk of death or cardiovascular events," the study notes.
During 15 years of follow-up, 880 people (26.9 percent) in the screening group died and 989 people (27.6 percent) in the control group died.
'This supports existing guidelines that echocardiography is not recommended for cardiovascular risk assessment in asymptomatic adults," the study concludes. "Although our results were negative, we believe that they are of clinical importance because they may contribute to reducing the overuse of echocardiography."

The last quote was the one worth noting. Over-testing in this country is part of the reason we have a huge health care cost problem. This will not change during health reform because frankly the providers who carry out these tests, only in rare circumstances, have a financial incentive not to hold back testing.

But that costs you and me money in increased insurance premiums.
That is not to say you should not have needed testing. But you should conduct your own research and question every aspect of your care. Understand the why! Ask more questions.