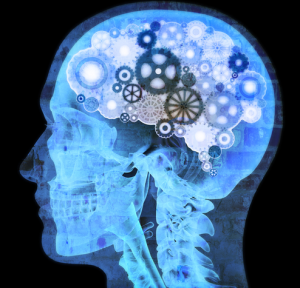 Originally published in MedCityNews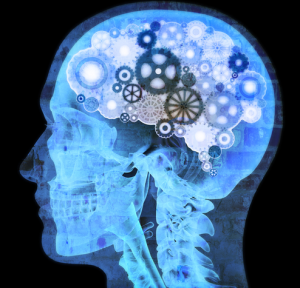 Originally published in MedCityNews
Baking soda volcanoes and tri-fold display boards are yesterday's science fair news. The finalists in this year's Google Science Fair used supercomputers, mechanical engineering and all kinds of other sophisticated technologies and techniques to come up with some pretty mind-blowing inventions.
Here's an example. The Voter's Choice Award winner, 16-year-old Elif Bilgin from Turkey, discovered she could manufacture bioplastics from banana peels.
She and 14 other finalists will present their projects to a panel of judges next Monday for the grand prize — a 10-day trip to the Galapagos Islands and $50,000 in scholarship funding.
Here's a look at the health-related projects.
Exoskeleton glove to for people with hand disabilities
With the goal of helping people who lack motor function in their hands, 17-year old Charalampos Ioannou developed a metallic exoskeleton that uses pressure sensors to detect kinetic stimulus. Those sensors trigger a processing system that controls the motor mechanisms of the glove. Watch it at work here:
Treatment for liver inflammation
The female sex hormones progesterone, estriol and estrone have demonstrated potential to prevent scarring caused by liver inflammation. But this trio of scientists – two 16-year-olds and a 15-year-old from Singapore – wanted to see which, if any, of those hormones could have curative effects on liver cells. Estrone had the most significant effect, but estriol had an almost as significant effect with a dosage 4,000 times smaller.
In a project aimed at avoiding a flu pandemic, 17-year-old Eric Chen used computer modeling and simulation along with biological assays to discover several new endonuclease inhibitors that could be the foundation for new type of flu medication. "The approach I used also saved huge amounts of time, resources, and effort," he wrote in his application.
Simulations to determine breast cancer metastasis
After her grandmother died of breast cancer, Esha Maiti felt compelled to develop a statistical tool to predict how fast metastasized tumors grow and spread over time, as a function of the diameter of the primary tumor. Such information could help doctors make surgery and post-surgery decisions, the high school junior reasons.
Early alert system for emergency response vehicles
Especially in crowded, noisy cities, the effectiveness of emergency response vehicles depends on their ability to get around traffic and to the desired destination quickly. Viney Kumar, age 14, came up with a way to use mobile phones along with GPS to create an early warning system he calls the PART solution. "An ERV updates its current location and route to a web service every two seconds," he writes in the application. "A target vehicle then translates this data into an audio visual format after periodically polling the same server. The system alerts the target vehicle with warnings at 800 and 500 metres to pull over." He envisions it becoming part of a vehicle's dashboard.
Computer-aided diagnosis of melanoma
Melanoma, the most common cancer in the U.S., is responsive to treatment if diagnosed early. Elizabeth Zhao developed image processing and machine learning algorithms that extract the standard properties by which dermatologists evaluate a mole — asymmetry, border, color and diameter – from a picture of a lesion and forecast the probability that it's cancerous. The system delivered 80 percent accuracy in testing, she reported.
image: medical innovation/shutterstock