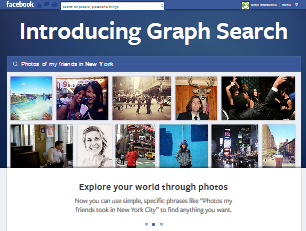 Facebook Graph Search – Not As Scary As It Seems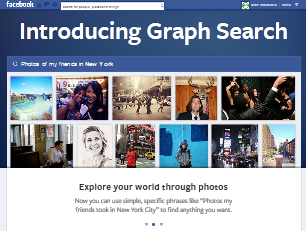 There has been a lot of buzz regarding the upcoming Facebook Graph Search launch and its effect on healthcare marketing. Some of the blog posts have been fairly negative and a little alarmist. I believe that the new Graph Search won't be a big issue for pharma market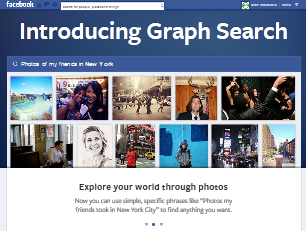 There has been a lot of buzz regarding the upcoming Facebook Graph Search launch and its effect on healthcare marketing. Some of the blog posts have been fairly negative and a little alarmist. I believe that the new Graph Search won't be a big issue for pharma marketing and will potentially allow pharma companies to distribute their resources and information further than ever before, though this opportunity will require marketers to take additional precautions.
What is Facebook Graph Search?
In an effort to try to combat Google's strong hold on the search market, Facebook has developed a new way to utilize their search functionality within the social media platform itself. Graph Search is currently in Beta; you can sign up for the waiting list on facebook.com/graphsearch. Facebook says they have a great deal of work ahead of them to incorporate all the items into the Facebook sphere.
With Graph Search, users will be able to search within their networks for very specific information, such as, "My friends that have been to Argentina" or "My friends who watch Downton Abbey and are from my hometown." According to Mark Zuckerberg, the Graph Search will analyze the user's own network and serve up answers that aren't links, as normal search engines would, but rather relevant posts, photos, images, videos, etc. Results will appear similar to the knowledge graph that Google has implemented. It will also provide results from public domain sources via Microsoft's Bing search engine, though the way this will be presented to the user is yet to be confirmed.
The concerns
Though it may be a little scary that a pharmaceutical company's online content may be getting served up in new ways that they have very little control over, how is this any different than current social media sharing or Google search results? Companies should already be utilizing best practices by not posting anything on social media outlets that could be misconstrued if taken out of a larger context and should be verifying that they are providing compliant information in any metadata that could be shared by a social media user. Yes, there is a concern about Facebook serving up non-sanctioned user-generated content about the brand or company being included in the search results, but this type of information is already accessible via larger search engines.
As with most new social media launches, the pharmaceutical market will need to take a conservative approach on how it will be utilized, but at this point, it seems that Graph Search is more of a concern for individual Facebook users and what they include on their profiles. On a positive note, pharma marketers will have the opportunity to conduct further research as to how users are identifying themselves within Facebook, which may help targeting efforts of future campaigns. It will be interesting to see if these keyword searches are employed by and helpful to Facebook users who are looking for medication information.
What do you think?