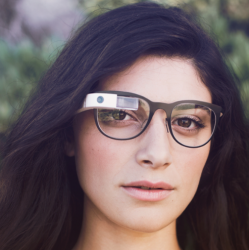 The future of wound healing will be televised using Google Glass and wound care management just got a little bit cooler.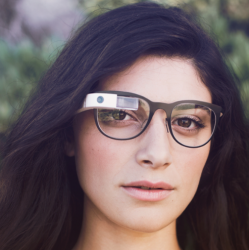 The future of wound healing will be televised using Google Glass and wound care management just got a little bit cooler. One of the things that excites me most about my job at a wound care management company is working with our team on some really cool projects geared at improving hospital operations and making the patient experience better. Last month, I had a chance to fly out west for our quarterly corporate meeting in Sierra Madre, California. Our company, Wound Care Advantage announced that we would be the first wound care company to use customized applications for Google Glass to help treat patients in wound centers. I got to try on the new technology and get a first hand look at how we plan to introduce it into our services in wound centers. Our team is buzzing over this new project and we are excited for all of the possibilities that this great new advancement in wearable technology will bring to the healthcare industry.
Using Google Glass to help patients
Anyone that follows technology (to pardon the pun) has had an eye on Google Glass. It is a new apparatus worn on the face that was created by Google. It is wireless, hands free and supports first person perspectives — all of which we believe presents incredible opportunities to improve wound care delivery. Despite the buzz and popularity over this product, not many healthcare organizations seem to have figured out a way to move forward with using Google Glass in their hospitals or outpatient programs.
"A lot of ideas have been discussed, but not many organizations are actually making concrete investments," Kurt Arisohn, President and COO of Wound Care Advantage said. "In the innovative corners of every industry, people are racing to be the first in their field to figure out a way to use this new communication tool for business. We made an investment by working with a partner to create customized applications using Google Glass in some of our wound centers."
Wound management is one of the most visual sections of healthcare
We believe that Google Glass will be used as an extremely effective communication tool across all corners of healthcare. Wound care is one of the most visual segments of healthcare–because of the graphic nature of advanced and chronic non-healing wounds–and therefore an ideal niche to lead the use of Google Glass. Most healthcare settings, especially wound centers, are perfect for this technology. Clinicians and patients will benefit from the sterile hands free technology in our treatment rooms, while being able to maintain eye contact with one another. The device will be implemented at some of Wound Care Advantage's partnering wound centers.
How it will be used in wound care
"The fastest way to treat a patient is to have the experts see the issue as quickly as possible, allowing for rapid treatment," said Mike Comer, CEO of Wound Care Advantage. "The longer it takes to get a patient to appropriate experts, the higher the likelihood that the wound can become either life threatening or require an amputation. More than 62 percent of all amputees will die within five years. Google Glass goes a long way to helping WCA enable better outcomes," Comer said.
According to Comer, Google Glass will improve clinical productivity and enable nurses, clinicians and physicians to see and treat greater numbers of patients. The technology used in outpatient services will also be used in inpatient care to help ensure that patients continue to receive proper care.
"Remote healthcare is no longer the future, it is here and we have created an approach to successfully meet HIPAA compliance, improve the patient experience and conquer wound care from a distance, with Google Glass," said Arisohn.
Beyond the cool factor
"Time and time again we hear from hospital CEO's and executives that the traditional methods of wound care management are outdated and not providing them with the patients and revenue needed to survive in the changing environment of healthcare," Arisohn said. "They have been looking for innovative solutions to move the management process forward. Hospitals want to provide the best care they can for their patients while maintaining maximum reimbursement collections to keep the programs healthy."
Currently there are a number of ways we think that this communication tool can improve care in hospital partner's wound care programs.
"With the new Google Glass project we want to increase the patient satisfaction, increase the quality of care delivered to the patient, and improve the healthcare experience at a lower cost," Arisohn said.