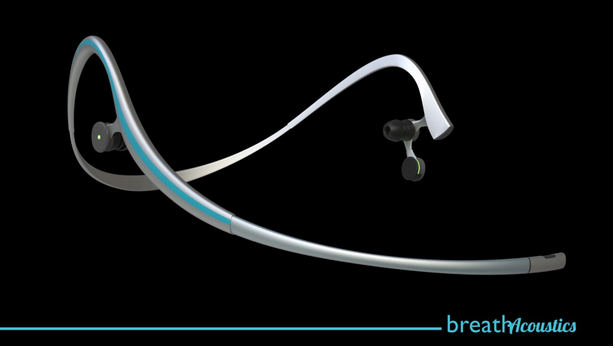 The What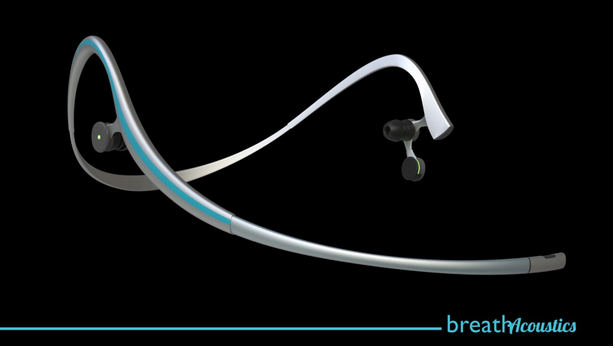 The What
Athletes have been using personalized physiological data for years to tune their ability to perform better, sleep better and recover from injury or illness. BreathResearch*, a long-time innovator in acoustic analytics of breathing, has designed a new headset, called the BreathAcoustics All-in-One Headset, that brings this same physiological data and power to everyone, everywhere. This is like having an Exercise Physiology lab in your smartphone!
Why should you care? Because learning how to harness the power of your breathing to improve performance, reduce stress and more quickly and thoroughly rest and recover from strenuous exercise will help you feel better and achieve your fitness goals.
The Why
Full disclosure: My company, Health Tech Hatch, is helping Breath Research crowdfund to bring their Breath Acoustics All-in-One Headset to life. When I first met the Founder and CEO ofBreath Research, Nirinjan Yee, I asked her why should I care about breathing? It is hard wired, automatic, it happens whether I pay attention or not. And, of course, most of us never pay attention to breathing except maybe in yoga class or when we are scared out of our wits or superexerting ouselves and panting to beat the band.
In response to my question, Nirinjan introduced me to the science of breathing (more on that in a later post). This one is to introduce you to BreathAcoustics, a new self-measurement device that will make Fitbit seem, well, sort of limited.
Features of BreathAcoustics All-in-One
The Breath Acoustics All-in-One Headset combines acoustic and optic sensors to give you a complete picture of your health and fitness wherever you are. It includes:
Acoustic breath pattern analysis
Heart Rate
Pulse Oximetry
Altitude, Location and Barometric Pressure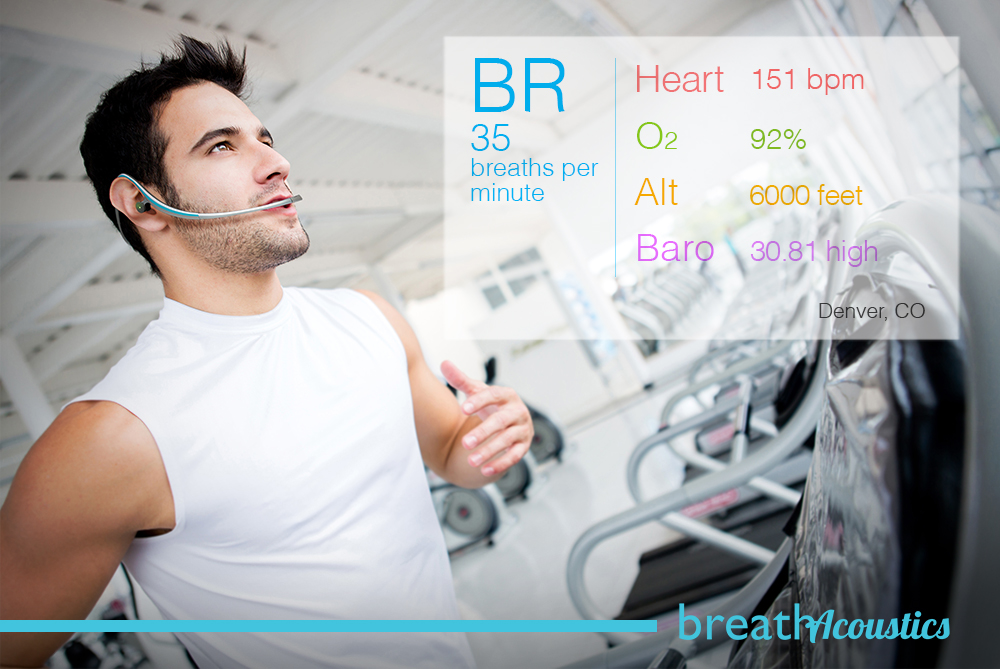 Nice to know, but how will this data help me?
Your unique respiratory threshhold patterns, derived from your BreathAcoustics data will be used to create personalized health and fitness recommendations for you based on concepts pioneered by their partner Heart HeartZones USA. These recommendations will help you
Alleviate stress
Improve athletic performance
Achieve weight loss goals
Get better sleep

The Research Behind the Headset and App
A study at the University of Wisconsin-LaCrosse demonstrated that acoustic analysis of breathing, using the BreathResearch's technology appears to be a viable surrogate for the measurement of gas exchange to determine metabolic ventilatory thresholds.
A another study validates that the quality of the information collected and measured with acoustics correlates to a standard airflow monitor.
The BreathAcoustic headset and platform will offer new possibilities of research and treatment in:
Mind-Body Medicine
Enhanced Athletic Performance
Sleep
Home CardioPulmonary Care
High Quality Audio and Convenience
The boom retracts making the headset ideal for everyday use.
Background on the Company
BreathResearch began in 2004 when Nirinjan Yee, Founder/CEO began experimenting with electronically amplifying, feeding back and recording the sound of one's breathing to patients with chronic health conditions and athletes wanting to maximize their performance and recovery. At the same time, she made recordings of each person's breathing and was able to identify specific qualities of each component, or phase of a breath cycle that could indicate optimal or suboptimal health and performance.
BreathResearch is a self-funded start up company in the San Francisco Bay Area. We are a small group of professionals with talents and expertise in health, fitness, engineering, acoustics, and design. Our goal is to help make the world a healthier and happier place.
Our Team:
Acoustic Engineering: Haris Stamatopoulos M.S and Panagiotis Giotis M.S.
Exercise Physiology: Carl Foster, Phd
Sports Performance, Exercise Physiology and Business: Sally Edwards, MS
Design: Zeus Studio
Technology: Mark Soloway, M.S
Become a part of this exciting new journey into optimal health and fitness and contribute today! Here is a link to the Crowdfunding Campaign.