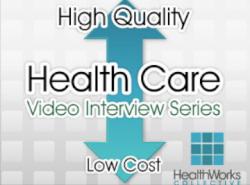 (Editor's note: For more on RelateCare, see this great post also up today on HealthWorks Collective!)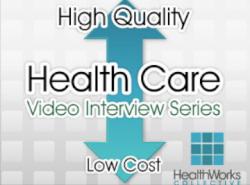 (Editor's note: For more on RelateCare, see this great post also up today on HealthWorks Collective!)
Previously, we heard from Dr Seth Feuerstein of Cobalt Therapeutics explain about computerized CBT. This week, Conor O'Byrne is with us from RelateCare to talk about improving patient outcomes through enhanced, effective and timely communications between patients, providers and caregivers.
RelateCare is an organization that has been created by combining the expertise and knowledge of Cleveland Clinic 's Access to Care (ATC) model and the knowledge and expertise of Rigney Dolphin. Rigney Dolphin is a leading contact center solutions company originating in Ireland. After successfully working together since 2009, the two organizations have formed RelateCare.
RelateCare offers health contact center solutions, through consultancy services, clinical programs, and patient centric contact programs. RelateCare's Discharge Call Back Program has been shown to decrease readmissions and increase patient satisfaction.
Conor O'Byrne is Managing Director at RelateCare and Connected Health Director at Rigney Dolphin. Conor was instrumental in early development of the Cleveland Clinic Appointment Center and has thorough knowledge of all aspects of contact center management.
Listen and watch as Conor O'Byrne explains how Contact Center Solutions like RelateCare can increase value in healthcare.
To see other videos in this series, please go to this page. And if you have a story to tell that can reduce healthcare costs and raise quality of care, please comment below or email me at joan@socialmediatoday.com Thanks!