Recently I began reading Dr. Kevin Pho's book, Establishing, Managing and Protecting Your OnLine Reputation. Last year I had encouraged patients to go to the Healthgrades to rate our office. It was helpful. My staff's friendliness needs some improving. My ratings were good but not fabulous. That got me to thinking about how to improve. Maybe it's because I am too straightforward? Am I not kind enough? Does my face show disappointment or frustration?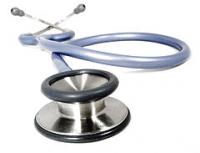 The worst was looking at the Drscore.com site. There were only three ratings and the last one was abysmal, left in March of this year. I can't help but wonder what I did to anger someone that badly. Was it the patient who left in a huff because a medical student came in first? (Yes, we warned him but apparently he expected me to accompany the student so we didn't properly explain it). Or the patient who was furious because I wouldn't give her a handicap sticker when her cardiologist refused to? Or the patient that I discharged from my practice when I found out he lied to me about his past drug history? The site itself is poorly monitored. It lists my internal medicine associate as a gerontologist with no address, my family practice associate as practicing at an address that she left five years ago, and my address is listed from four years ago. When I sent an email no one answered it.
Most of the other sites listed were without reviews. It makes me wonder, with so many rating sites, how helpful can they be? Additionally our patients are asked to fill out a survey on Survey Monkey but the doctors aren't given the results. What good is that?
Pondering my ratings I wonder, would using Motivational Interviewing improve how patients perceive my suggestions and bring something more tolerable and more workable for them? It's my hope to motivate, not lecture patients. If I see them as partners in their care, how best do I encourage their participation and help them?