As an online marketing consultant, specializing in the healthcare industry, I work with doctors and other healthcare professionals every day. One thing I hear more than anything else is (phrased in various ways): How can I get my traffic to my website?
As an online marketing consultant, specializing in the healthcare industry, I work with doctors and other healthcare professionals every day. One thing I hear more than anything else is (phrased in various ways): How can I get my traffic to my website?
It can be a challenge getting traffic to their websites. Often the competition can be very fierce, and as a result, more expensive to get the results they want and expect. But, all of the professionals that I choose to work with understand the value of SEO and the great potential that it has to take their business to the next level. For healthcare professionals, SEO & word of mouth (which happen to go hand in hand these days with the explosion of online reviews) are simply too important to ignore.
So, what does a dentist, a doctor, or other healthcare professional need to do to build his brand online? Great content? Ya. Social Media? Yes, that too. But it's more than that. There is an opportunity to better educate your patients, whilst saving you time, and building your online authority, as well as creating a relationship with patients and potential patients by using your 'online voice'.
Let's go over 15 marketing strategies that can be implemented for a doctor or other healthcare provider in order to improve their online visibility, increase their search engine rankings, and ultimately grow their practice.
---
1. Achievable Goals
The key to achieving local SEO goals for healthcare practices can be to fully commit to small, simple, achievable goals. For most doctors and dentists the biggest initial goal might be associated with generating reviews that can be used to promote the business. They can also become very vital in speeding up the word of mouth effect both online and offline.
Over time, your goals will change, however initially; you should try to identify one main goal to focus on, and then maybe two secondary goals, which have lower importance. Think long term; What is best for the business? Yes, it may get frustrating waiting for results to come in, but stay patient, be consistent and if you follow these tips, you will get results.
How quickly will you get results? Give it at least 6 months. Will it take that long? Oftentimes no. But, if you revisit your goals at the six month mark, the chances of seeing an improvement in results is much better. Think along the lines of the 'a watched pot never boils' saying.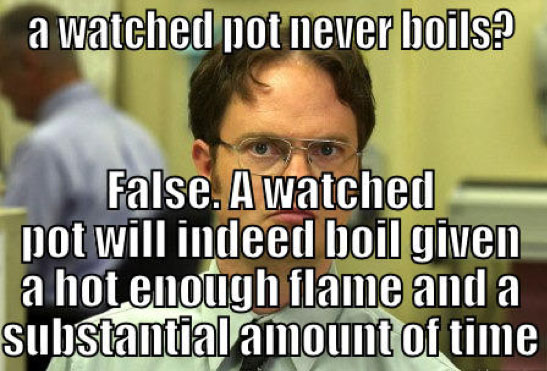 ---
2. Business Directories & Citations
Business directories are ideal for ensuring that patients actively looking for your services are able to find you. Being listed accurately on many citation sites can help you rank higher because they help search engines determine your physical location. In addition to this they also send good vibes to the search engines about the stability and nature of your business.
Here is a list of important websites you should add your information to:
You can also do what I do; use BrightLocal's CitationTracker to determine what citations I have, if they are accurate, and what citations my competitors have. This allows me to snag some good, high authority citations that I may not have been aware of otherwise.
More resources for citation sites:
PRO TIP:
In addition to the structured citations (seen above) where you fill in your NAP into specified boxes, don't forget about unstructured citations, where you add your information in the body of an article or comments. You'll of course want to obtain these citations at higher authority sites, but they can be had at any of the following:
Monster (Job Postings)
Indeed (Job Postings)

Local Newspaper Classified (Job Boards, etc)
---
3. Implement a Review Funnel
First ensure you are a providing a great service that exceeds the customer's expectations. Create a legion of followers that would walk through shards of broken glass for you. Well, maybe not that extreme…. But you get the point.
This might sound basic – give good service, right? If you under promise and over deliver it can be an easy way to set the framework for getting positive reviews. For most doctors and dentists, controlling expectations regarding comfort, ability to listen and explain, as well as waiting time, can make a huge impact on the patient experience – which in turn affects their loyalty to you – and the likelihood of them leaving a positive review.
Secondly ensure your customers can easily leave reviews, and read the reviews of others. One of the best ways to do this is to create a review funnel. At a high level a review funnel could look something like this:
Ask patients for their feedback when they are checking out and direct them to your review portal (IMPORTANT). Example of a review portal, check this out.

Follow up with patients via email at specific intervals such as 3, 10 & 30 days asking for their feedback so you can improve your service to them.

Follow up with a phone call checking on the patient around day 2-4 and at the end, politely ask for their feedback whilst directing them to your review portal.
More resources for reviews:
Best Practices for Earning Quality Reviews (/2014/03/17/best-practices-earning-quality-5-star-reviews/)
---
4. Improve Website Readability
In order to achieve search engine placement in this industry, you really need to make sure that your website can easily be read by the search engines. Not only is it important to be read by the search engines, but it's important that the content that you have on your site is targeted and specifically mentions what you do, who you are, where you do it, and who you do it for. In other words, your website needs to show for example:
I am a dentist

I am a dentist in Salt Lake City

I am a dentist in Salt Lake City that performs cosmetic dental services

I am a dentist in Salt Lake City that performs cosmetic dental services for the following areas: Millcreek, Cottonwood Heights, Holladay, and so on.
This includes both the text visible on your site, and in title tags, header tags, etc.
Consider services like SEM Rush and Google Trends to identify which words patients use to find your health & medical services. These can again be helpful in deciding which words should be used for the website.
On-page SEO is something that is so overlooked it isn't even funny! Don't assume that your 'web designer' knows anything at all about on page SEO!
PRO TIP:
As a best practice, you'll want to implement Schema. You can easily do this with a plugin if your site is WordPress. It's hard to say if Schema helps with rankings, my suspicision is it can. Why? Because it more clearly helps the search engines see what your site is about, plus the chances of a spammy/scam site implementing Schema are slim.
Schema's that I like to use include:
Person (Meet the Doctor Page, and City Specific Page)
Review (Sidebar, Reviews Page, City Specific Page, etc)
Local Business (Dentist, etc) (Footer typically)
Then you can test your Schema here.
---
5. Add a Reviews Page
Ideally you should add a page on your site with testimonials and reviews. However, many doctors and dentists have to abide by promotional guidelines given to them by their professional associations. Therefore, before considering how you to use your testimonials, check if you have any legal restrictions from doing so.
Adding a review page on your site can add instant authority and credibility to your office.
---
6. Be Active on Social Media
For most healthcare professionals, the most important social media platforms to be on are Facebook, Twitter, and Google+. These networks provide opportunities to both share content, and maintain ongoing relationships with clients.
This can however be a very time-consuming process. Therefore it can be recommended to use tools like Buffer, Hootsuite, and IFTTT to facilitate content distribution and stay in contact with customers. Also keep in mind pictures and links are most often shared on social media. It can be a good practice to train your admin staff to spend 5-10 minutes on this each day.
Show your personality through social media! Show that your office has fun, and that you guys are a likeable bunch! It goes without saying, but let me say it anyway; avoid posting anything regarding religion, or your political views.
Don't forget the opportunity for a complete citation with these social networks.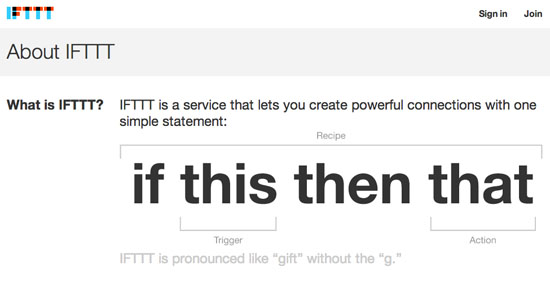 ---
7. Partner & Network
One of the simplest ways to get good traction for your website can be to partner with other local companies that are not in direct competition with you. You can also offer your own products to the others customer base in to widen your market. An example may be a dentist who has recommended an orthodontist, or a chiropractor who recommends a certain physical therapist. (Of course first you should check any restrictions that your state may have in place preventing you from recommending any particular service).
Of course, you'll want to network at your local chamber of commerce, possibly BNI, MeetUp, etc and maybe share to others how you solve common issues. You might notice that being helpful to other similar companies can create cross-promotional opportunities.
---
8. Guest Blog
Guest blog? Huh? Yep. Writing content and having it posted on industry related, geographically related, or authority websites. How does that help? Well, it has the potential benefit to increase traffic to your website, help you establish yourself as an authority online, and it is a way to 'build links'. Which is often a good thing with SEO! A good place to guest blog can be on industry specific sites like The Blogging Doctors. You can also read some great articles about guest blogging like this one from Neil Patel.
It can be good to also allow guest blogs on your site, because it can help you get links from these authors when they share your content, thereby getting you more exposure, and potentially helping your search engine rankings.
---
9. Build an Email List
For a healthcare practice it can be really beneficial to stay in contact with patients regularly. I'm amazed when I am working with a doctor and he says he is not keeping an email list!
This can further strengthen client loyalty, and indirectly give patients a reason for forwarding your details when you send good content. It's a great way to keep in touch and keep on top of the customers minds as well. So when they need your services, they are thinking of you.
Then you can follow-up with a monthly newsletter. Since it can be hard to write regularly this can also be an opportunity for you to invite guest writers in other health related fields to write a column or two for your newsletter. For instance nutritionists, personal trainers or specialists in different fields than yours, but related or of interest to your patients.
You can experiment with weekly newsletters, to check which frequency is best for you and your readers.
And what about reactivation campaigns? Perfect for email. Ca-Ching!
PRO TIP:
Try and segment your email opt-ins by their interest. For example, when somebody opts into your auto responder series, ask them what they are interested in hearing about, i.e. cosmetic dental services such as teeth whitening, Invisalign, etc, or perhaps restorative dentistry services like crowns, implants, etc. Then set up a series of different email auto responders that go out that focus on their interests. Focus on providing value and building relationships and only after you've done this do you want to make any type of 'pitch' or 'sell'. You can use Infusionsoft to do this, or a more basic tool with less features would be Get Response.
Don't forget about re-activation campaigns. Don't let somebody go too long without coming in. Be sure to have a reactivation strategy in place using multiple touch methods-phone, email, postcard, etc.
---
10. Check In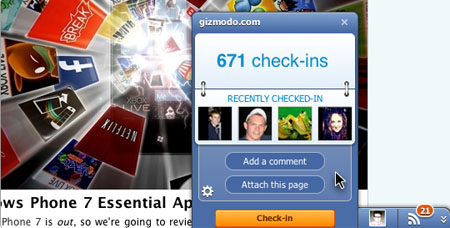 Are you currently having people 'check-in' to your office when they arrive? A visitor can check in on Yelp, Foursquare, Facebook, and other networks. Doing so get's your brand in front of more eyes and exposes you to more potential patients. Not only that, but it can allow somebody that has checked in on Yelp to leave a review, and even if they are a new user to Yelp, the review will most likely 'stick', meaning it won't be filtered like many brand new customer reviews are.
---
11. Build Your Authority
Consider if you can give some of your expertise and knowledge to someone who might really need it, and have an audience they can put you in front of. In the US, a good way to get free publicity is to subscribe and help reporters out on helpareporter.com. They are often looking for experts that are willing to give a quote with regard to a current issue.
The benefit for your practice might be that you could be featured on local, and at times even national media. If that is also backed up with social media support, it could result in a lot of links back to your site and it may even be an opportunity for you to add a 'as featured on' logo onto your site, instantly building credibility with new website visitors.
---
12. Contribute in the Community
Although most of your efforts are online, getting involved with your local community on the ground can really make a difference. For instance you can participate in local charitable events, maybe with the help of other business owners. This can again result in good coverage for your practice. This can also be a good way to indirectly get to know your customers.
If you manage to sponsor an event, see if you can get listed on their website as a sponsor, along with a link back to your site. This is a great opportunity to improve your search engine rankings with a good backlink, as well as to build goodwill in the community. Who knows, you may even get featured in the newspaper for sponsoring the event and get additional backlinks there. This is why offline events seldom exist in isolation. Contributing to charities can also be a way to get in contact with niche patient groups, which might be harder to reach otherwise.
---
13. Be Visual
When a potential customer is looking up your practice they want to see good pictures. In particular they want to see pictures of you and your practice. They want to see a picture of the outside of your premises so they can recognize it, and of the inside so they can get an idea of how well the place is taken care of.
More resources for website visuals:
What consumers want from local business websites (/2014/02/06/what-local-consumers-want-most-from-local-business-websites/)
Particularly with regards to the social media places you are registered on, make sure you are using sufficient images to "fill" the profile. Otherwise, it can look like it is incomplete, and therefore unprofessional. Be fun. Be creative. Show your personality. Show your uniqueness, and why you are the one they should visit.
---
14. Mobile Friendly Website
In the Healthcare Marketing Insights of the SMB Internet Marketing Survey 2013, 42% say they have a mobile site and 55% believe it will be important to have one in the future. This might be because customers are looking at your site on their smartphones to learn more about you, and, in particular, get necessary information to locate you.
Therefore, it is very important that your website is able to see which device it is being viewed on, and respond by changing its appearance accordingly – otherwise known as "mobile responsive design". For most users it simply means that the site is easier to view, making it more likely that prospective patients will get in touch with you.
---
15. Call an Audible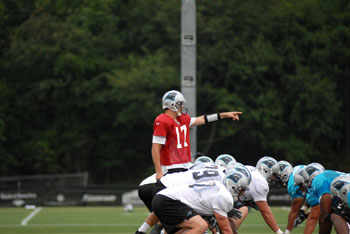 Google and other search engines frequently change their rules for what type of content gets ranked and why. Also, there are trends in what your customers are searching for, plus changes within your industry. This means you should expect to make changes to your strategy, for instance by changing content and keywords.
You can also expect changes in how people are using social media. This is partly because many social media sites are relatively new, with often less than 5-10 years history. However, you can also expect to make changes as people switch to new technology, using it differently. An example of that is the evolution from stationary computers to laptop, now progressing to mobile.
Be willing to call an audible if you see that your strategy needs to change based on industry shifts, consumer habits, and search engine expectations.
---
Summary
So, what now? If nothing else, take this away from this article:
Be real. Be a 'person' and not just a nameless company. Be authentic. Manage expectations with patients. Under promise and over deliver.
In the end, the best thing you can do is to give patients a reason for coming back. The longer they do that, the more likely they are of spreading the word about your services.
Which of these tips is your favorite? Which are you having the hardest time implementing?