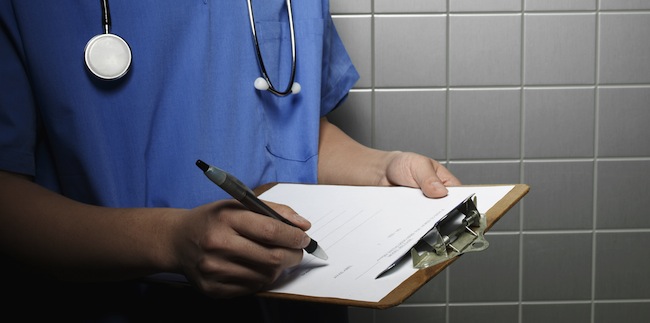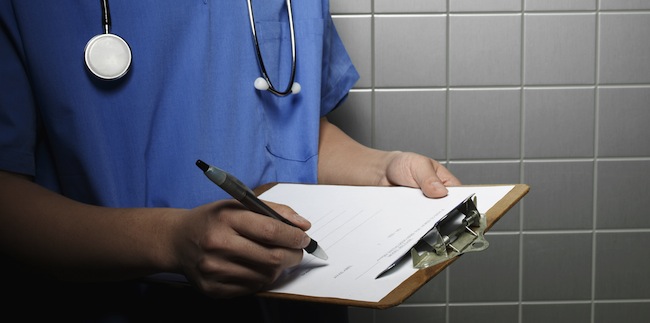 An unhappy employee with easy access to patient information copies social security and credit card numbers
An administrator loses a laptop with billing and sensitive patient information
An employee leaves sensitive patient documents unattended because there is no data security plan in place
Unneeded hard drives are recycled without being properly sanitized and patient information is compromised
<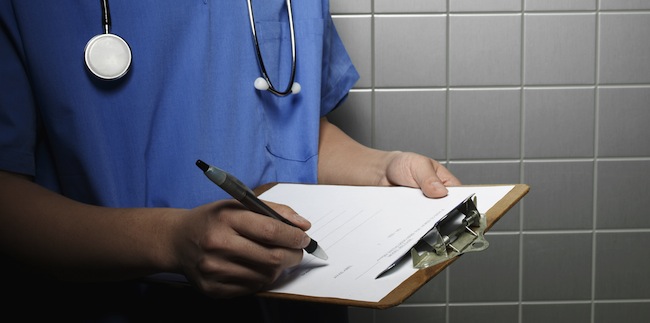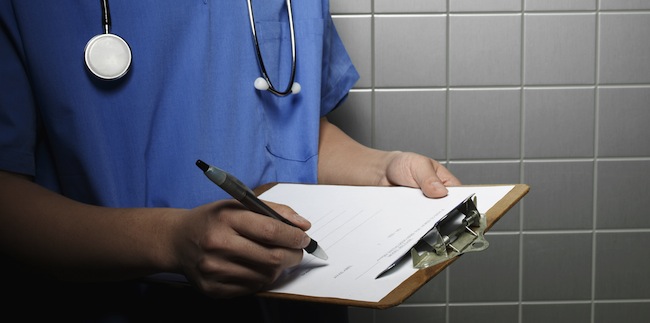 An unhappy employee with easy access to patient information copies social security and credit card numbers
An administrator loses a laptop with billing and sensitive patient information
An employee leaves sensitive patient documents unattended because there is no data security plan in place
Unneeded hard drives are recycled without being properly sanitized and patient information is compromised
The scenarios above are all examples of what can, and often does happen with sensitive patient files within medical organizations.
Medical information is some of the most sensitive client documentation that exists. Keeping a patient's information secure is an essential part of maintaining patient trust, as well as protecting your company from a lawsuit and tarnishing its reputation.
PREVENTATIVE MEASURES
One of the best ways to prevent an internal data breach is to have a data security plan in place. By making sure that only essential personnel have access to certain information, all information is secure at all times and through allowing professionals to dispose of or recycle both digital and physical documents, it's easier to prevent a data breach. Take the necessary steps to keep your patient information secure. Begin by outlining a data security plan. These guidelines will give you the foundation you need to create a secure plan that works for you and your company.
MAKE REGULATIONS KNOWN THROUGHOUT YOUR ORGANIZATION
Once a data security plan is in place, it's important that the regulations are known company-wide. Make sure all employees are trained to understand the plan and the consequences should it not be upheld.
When implementing a data security plan, some key regulations to put in place include:
Utilizing an encryption system
Controls on data access
Regulations on use of portable devices which store sensitive data
Keep a back-up record
Have set disciplinary actions for those who do not adhere to the plan
POST-BREACH
Breaches happen. Whether it's an intentional action or a mistake, your organization must act. If patient information has been compromised, you much notify those affected. There are laws in place that require healthcare establishments to notify patients whose information may have been compromised. Get advised by your legal council on these issues and have a plan in place.
Once a breach occurs, your organization needs to work hard to re-build trust. Assure that measures have been taken to make sure the same incident will not happen again. Keep an open dialogue with clients and let them know that the breach was detected, professionals are involved and the the situation has been or will shortly be neutralized.
Whether you're putting preventative measures in place or tending to collateral damage post-breach, your organization will be more resilient with a plan that all employees can follow.