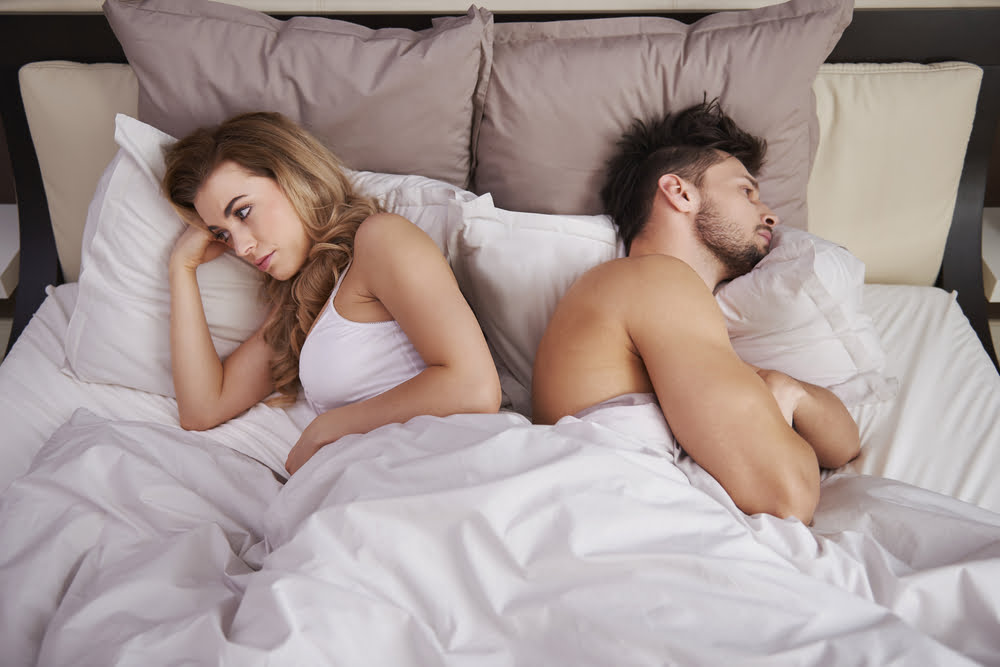 Shutterstock Photo License - By gpointstudio
Is There a Cure for Erectile Dysfunction? 5 Treatment Options to Try
Erectile dysfunction (ED) is a common condition that affects a large number of adult males. It is defined as having difficulty getting an erection or maintaining one long enough for sex.
Due to the sensitivity of this condition, most men suffering from the disease find it hard to talk about it or even seek treatment. Fortunately, there are many different treatment options available, including momentary remedies and long-term solutions.
Treatment options for erectile disfunction
1. Oral medications
One treatment option for persons suffering from ED is oral medication using a group of drugs known as PDE-5 inhibitors. These drugs work by increasing blood flow into the penis to help the patient achieve an erection.
Some of the widely available and effective ED pills include Viagra and Cialis. However, these drugs remain pretty expensive and out of reach to many people suffering from ED.
But all is not lost. You can get Sildenafil and Tadalafil, which are generic versions of the same drugs at a much lower price via Hims. Be sure to check out these Hims reviews to understand more about these generic ED medications.
Remember, the oral medication option is only suitable for patients who want to achieve or maintain an erection without addressing the underlying problem.
2. Self-injection therapy
Like oral medication, self-medication therapy seeks to help the patient achieve and maintain an erection but does not solve the underlying problem. For this procedure, Alprostadil is injected into the penis with a fine needle causing the penis to fill up with blood and thus achieve an erection.
This medication can also be administered through the urethra or as a cream. Your doctor will advise you on which option to choose based on your diagnosis. So, make sure you get proper training from a qualified doctor before trying this method.
3. Vacuum ED devices
Using vacuum erection devices is another excellent option for people who do not want to go the medication route to treat their ED.
A vacuum ED device is typically a plastic tube that is slipped over the penis. A pump is then used to create a vacuum within the tube, drawing blood through suction into the penis to produce an erection. The final step involves placing a stretchable band at the base of the penis to help maintain an erection for at least 30 minutes.
This option is least popular among people with ED as it lacks an element of spontaneity in comparison to other available options.
4. Surgical treatments
If other treatments don't work for you, you will want to consider surgery. Usually, there are three main options for surgical treatment of ED, including:
Inserting a malleable implant made from silicone inside the penis tissue,
Inserting an inflatable device inside the penis tissue, or
Vascular surgery in rare cases.
Regardless of your age, you must discuss with your doctor the option that best fits you before making a choice.
5. Therapy
If your ED results from psychological conditions such as depression, stress, anxiety, and relationship issues, the best approach would be to address the underlying problem before attempting any other forms of treatment. If you don't get back to your normal erectile function after addressing the underlying problem, you will want to consider other treatment options, such as oral medications.
Bottom line
ED can be devastating to its patients and have the potential of making them feel worthless. But as highlighted in this post, there is hope. Other factors such as lifestyle may also come into play as causes of erectile dysfunction, which can be almost as discomforting as a form of male menopause.
If you notice any symptoms of erectile dysfunction, you may want to consider lifestyle changes such as quitting smoking, drinking, losing weight, and eating healthy.